Linux Mint is an ideal distribution for those users who are new to Linux. It is fast, stable, with many packages available, but above all easy to use. However, Linux Mint has several desktop environments, whose choice can confuse the user. Today, in this post, we will help you answer the question of Which Linux Mint Desktop Should I Use? Let's see.
Introduction to Linux Mint
Linux Mint is an Ubuntu-based distro that has been running since its initial release on August 27, 2006, so we are talking about a mature and robust project. As we all know, Ubuntu is the most popular Linux distro in the world. However that doesn't mean it's perfect and that's where Linux Mint wants to do something about it.
Many people define Linux Mint as "the Ubuntu for those who don't like Ubuntu ". An easy-to-use, very fast, simple and outstandingly maintained distro that comes with very distinctive elements that give it a distinct personality.
One of these differences is that Linux Mint blocks by default the use of Snap packages. This gives the user the opportunity to choose whether to activate it or not. Another important difference, and the one that will catch our attention from the first use, is the desktop environment it uses. While Ubuntu uses GNOME, Linux Mint has created a more traditional desktop environment with new technologies called Cinnamon.
In addition to this, Linux Mint includes proprietary tools such as a system updater, a backup tool called Timeshift and Flatpak support. Although they share a base, there are many differences between them.
The Linux Mint desktop environments
Officially, Linux Mint comes with several desktop environments, giving us the possibility to select the one that best suits our needs.
Cinnamon: The star version of the distribution
Cinnamon is the default desktop environment in Linux Mint. It is a desktop environment created with modern tools (it is a fork of GNOME) but maintaining a more classic layout for work. Its main goal is to be functional, productive, and fast.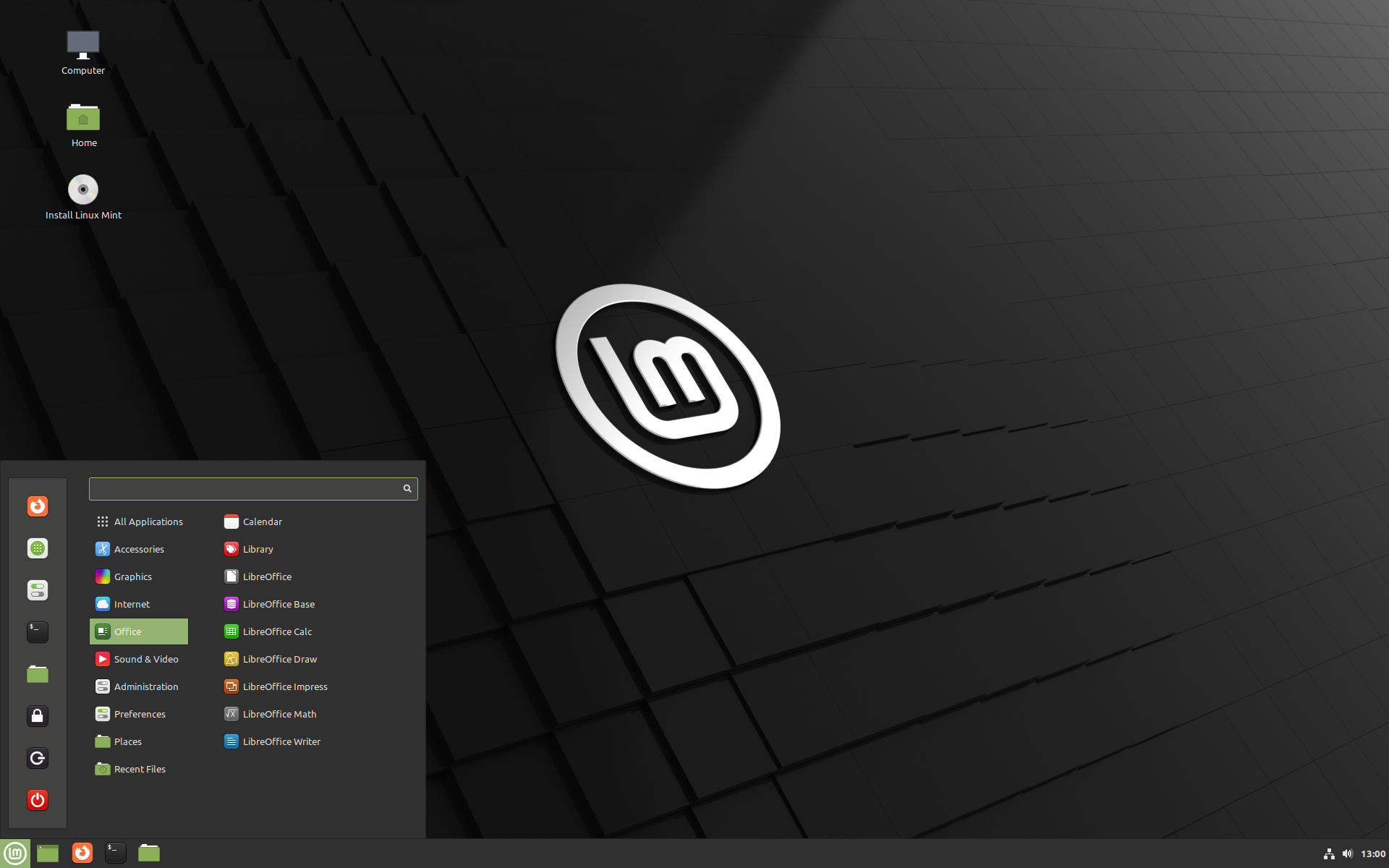 The consumption of Cinnamon is quite low compared to GNOME, but as it is a modern desktop, we will find desktop effects and being derived from GNOME makes us need advanced computers to use it to the fullest. By advanced, we mean practically any computer from 5 years old.
It is in this desktop environment where we find all the potential of Linux Mint, since both are perfectly integrated.
MATE: A desktop environment for the nostalgic ones
MATE is a desktop environment that is the continuation of the extinct GNOME 2. These makes MATE a very functional full-featured environment with a traditionalist spirit and with an ideal resource consumption for not so new computers or if the user wants to allocate resources to other things.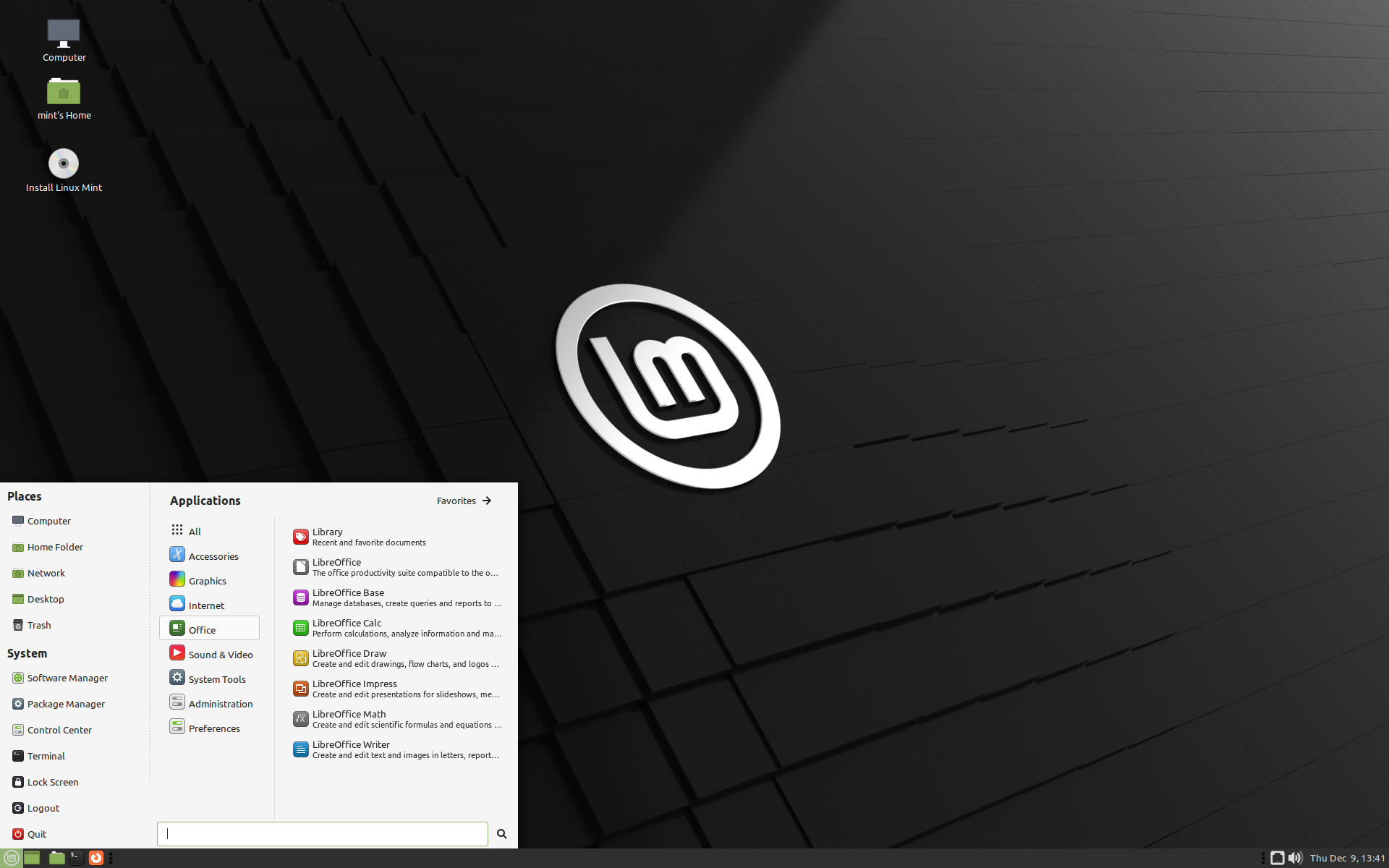 One of the main advantages of using MATE is that it is very fluid and fast, something that allows you to work very comfortably and without any slowdown in the operation of your computer. In addition to this, as we have already mentioned, the resource consumption is low compared to the GNOME family.
Highly customizable, you will have no problem adapting it to you. The only drawback is that being a secondary desktop for Linux Mint, there may be some integration issues.
XFCE: The small and giant DE
The version of Linux Mint with XFCE It is the one with the least feature, but it undoubtedly the fastest of them all. It is designed primarily for machines that have limited hardware.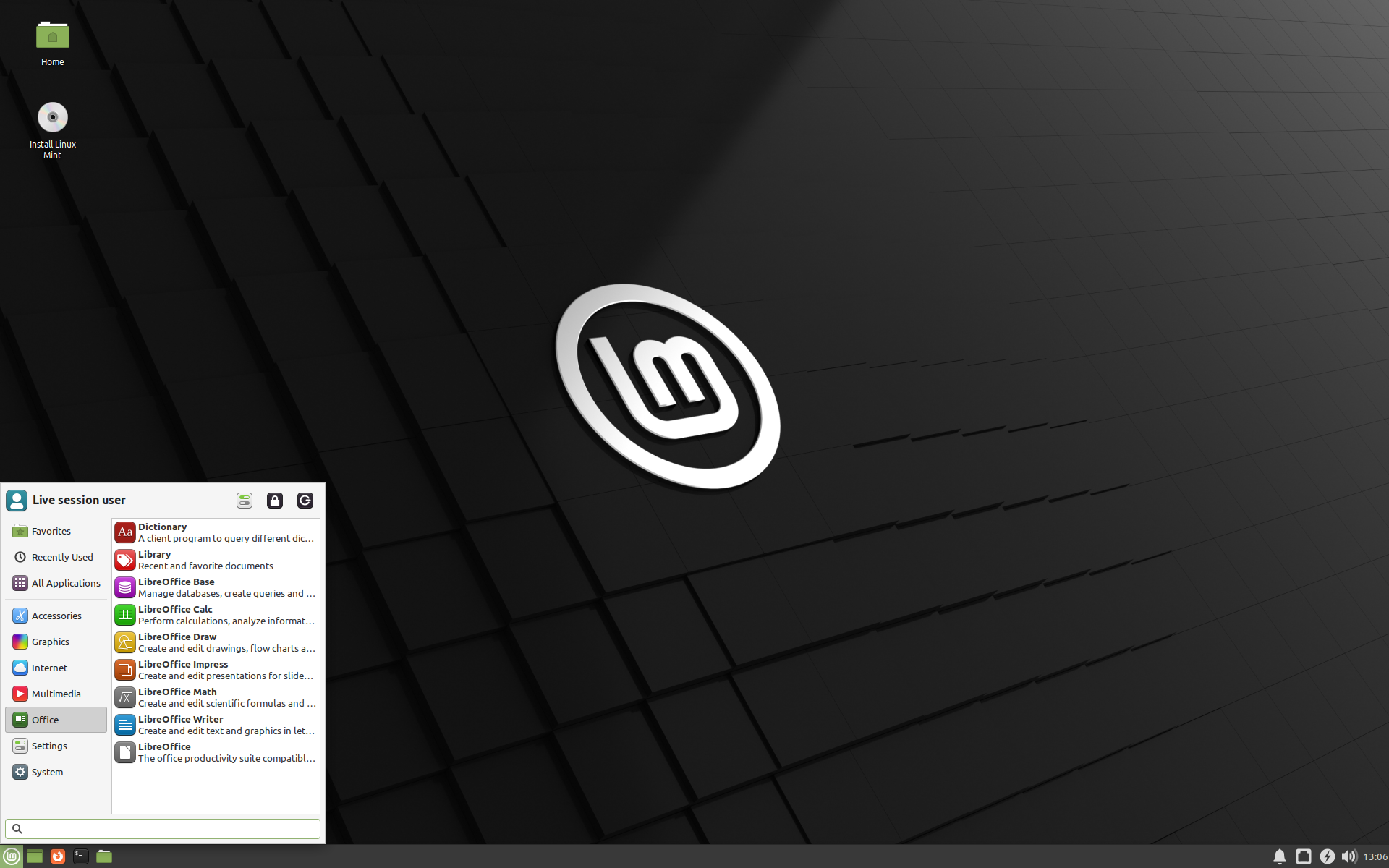 Although it has everything necessary to be fully functional, it is true that regarding the previous ones, it is a little more limited. So, in this version, the most important thing is the hardware you have and if it cannot run Cinnamon to the fullest.
So, Which Linux Mint Desktop Should I Use?
As we have read above, each version has its advantages and disadvantages, but they have in common the fact that we will be able to enjoy the philosophy of Linux Mint. That is to say, all of them are productive and easy to use.
However, each user is different and in this aspect each of them has its limitations and needs.
If you are a user who wants to take advantage of the full potential of Linux Mint and you have a modern and efficient computer, then the safe option is to use Cinnamon.
But if you are a more advanced user and like the spirit of GNOME 2, then MATE is for you.
Finally, if you would like to have more control of the desktop environment or don't have a modern computer, you can use the XFCE version and forget about the problems.
In any case, you will have chosen a great distribution and will be able to take full advantage of it.
Conclusion
The choice of a Linux Mint desktop is a process that depends on each user and the tastes and needs that he/she has. So, the ideal is that you try them individually, and you can draw a real conclusion yourself. For my part, I'll stick with Cinnamon.
I hope this post has helped you to select the desktop environment for Linux Mint. Share this post to help us grow.