Without going too much into the graphical aspect of Ubuntu, this release stands out for the inclusion of GNOME 42.2 which is one of the most important versions of the desktop environment. In addition to this, it includes the Linux 5.15 kernel with optimizations for Intel Alder Lake, many snaps, and Wayland applications by default.
Of course, it comes with Libreoffice, thunderbird not with the latest stable versions but with a perfect and stable one.
But as you can well notice, the graphical environment is the first thing a user sees when using the system. Gnome is excellent, but if there is something that makes Linux special is its ability to install new applications quickly. And desktop environments are no exception.
Which one to choose? Well, I hope that with the information you will see, you will be able to decide.
Desktop environment for UBUNTU
In this section, I will briefly describe each environment, why you should decide it and how to get it, either from Ubuntu itself or with an Ubuntu faithful distribution that uses the desktop environment.
1. KDE Plasma
One of the most important desktop environments on Linux is Plasma. It is designed for desktop computers and large laptops, it stands out for having a wide range of configurations and allows radical deviations in the default design.
But it is not all about graphics, Plasma is very stable, and its applications are just as stable but with great features.
How to get it on Ubuntu?
Open a terminal and run
sudo add-apt-repository ppa:kubuntu-ppa/backports
sudo apt update
sudo apt install kubuntu-desktop 
Then, reboot and in the session manager, you will be able to decide on Plasma.
Its great advantages are:
Stability
Visually pleasing
Robust applications
Highly customizable
If you want Linux distributions based on Ubuntu 22.04 that use plasma, you can try KDE Neon and Kubuntu.
2. Cinnamon
One of GNOME's better siblings is Cinnamon. This desktop environment is very popular among Linux users because it has a classic layout based on modern technologies.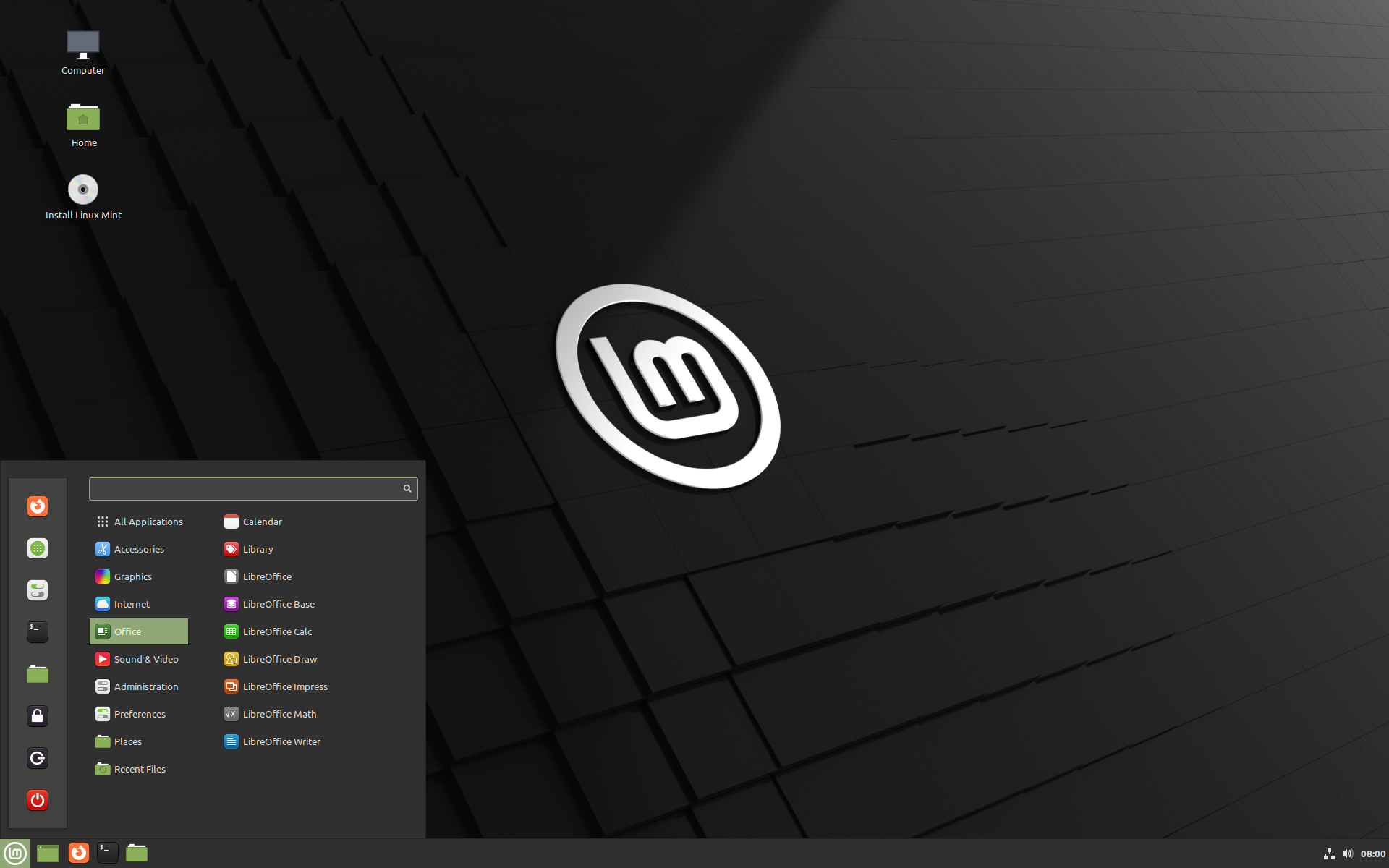 The Linux Mint team is responsible for its development and maintenance. So, the best way to enjoy it is to use that distribution.
However, if you want to try it on Ubuntu 22.04 as an eye-opener or as a permanent system, you can open a terminal and run this command
sudo apt update
sudo apt install cinnamon-desktop
What does Cinnamon offer us?
Ideal for newbies coming from Windows
Stable
Simple and fully functional modern applications
3. XFCE: For Lighter Environments
If you want a lighter environment for Ubuntu, then XFCE is an ideal choice. A desktop environment that has a slow but quite robust development that offers a very stable and tested product.
It is quite light and does not consume too many resources, but it is simpler than the previous ones. If you feel sluggish with Ubuntu, then XFCE may be the solution.
To install it on Ubuntu 22.04, run
sudo apt-get install xubuntu-desktop
Similarly, reboot and in the session manager choose XFCE. Some advantages of XFCE are:
Lightweight
Stable
Customizable
Efficient.
If you want to use distributions based on Ubuntu 22.04 that use XFCE by default, I recommend Xubuntu and Linux Mint XFCE.
4. Mate: A classic desktop environment
MATE picks up the baton from the old GNOME 2, but does so with improvements and better support for recent technologies such as GTK3+ Of course you can install it on Ubuntu 22.04 without too many problems.
To achieve this, in a terminal run:
sudo apt-get install mate-desktop-environment-extras
Thanks to MATE you will have a robust, solid, customizable and very complete desktop environment thanks to its main applications.
Ubuntu Mate and Linux Mint Mate Edition are the two best distributions to try.
So, which one is the best choice?
It depends on what you are looking for in a desktop environment. Something simple but not so simple, then, MATE, is the way to go. If you want to replace GNOME with an equally modern and solid alternative, then it comes down to Plasma or Cinnamon. But if you want something very basic, then XFCE is for you.
I hope you liked this post and help us spread the word to help more people.