Fedora is one of the distributions with the largest repositories in all of Linux. This means that we have an absurd number of packages and programs that we can install. This also includes the desktop environments. Today, you will learn how to install LXQt Desktop Environment on Fedora 35.
What is LXQt?
LXQt is a free and open-source desktop environment for Linux, the result of a merger between the LXDE and Razor-qt projects. In the words of the developers themselves:
LXQt Won't get in your way. It won't hang or slow down your system. It focuses on being a classic desktop with a modern look and feel.
To achieve this, it makes use of QT, which gives it a modern look without sacrificing computer resources.
Some features of LXQt are:
Modular components
Powerful file manager
Customizable look and feel throughout
Panel(s) with many plugins and configurations
Agnostic window manager
It should also be noted that LXQt can be installed on many Linux distributions and on systems of the BSD family. This gives an idea of its flexibility and quality.
Installing LXQt on Fedora 35
As I said earlier, Fedora's repositories are huge. This means that many desktop environments are present in them. An example of this can be obtained by running the following command.
sudo dnf group list | grep Desktop
You will get this output
   Xfce Desktop
   LXDE Desktop
   LXQt Desktop
   Cinnamon Desktop
   MATE Desktop
   Sugar Desktop Environment
   Deepin Desktop
   Basic Desktop
   Pantheon Desktop
As you can see, LXQt is present, making it easy to install.
To install the desktop environment completely, you have to run the following command
sudo dnf group install "LXQt Desktop"

The next step is to reboot the system. When you are at the login screen in the options, select the LXQt desktop option.
And then you will see your brand new LXQt desktop.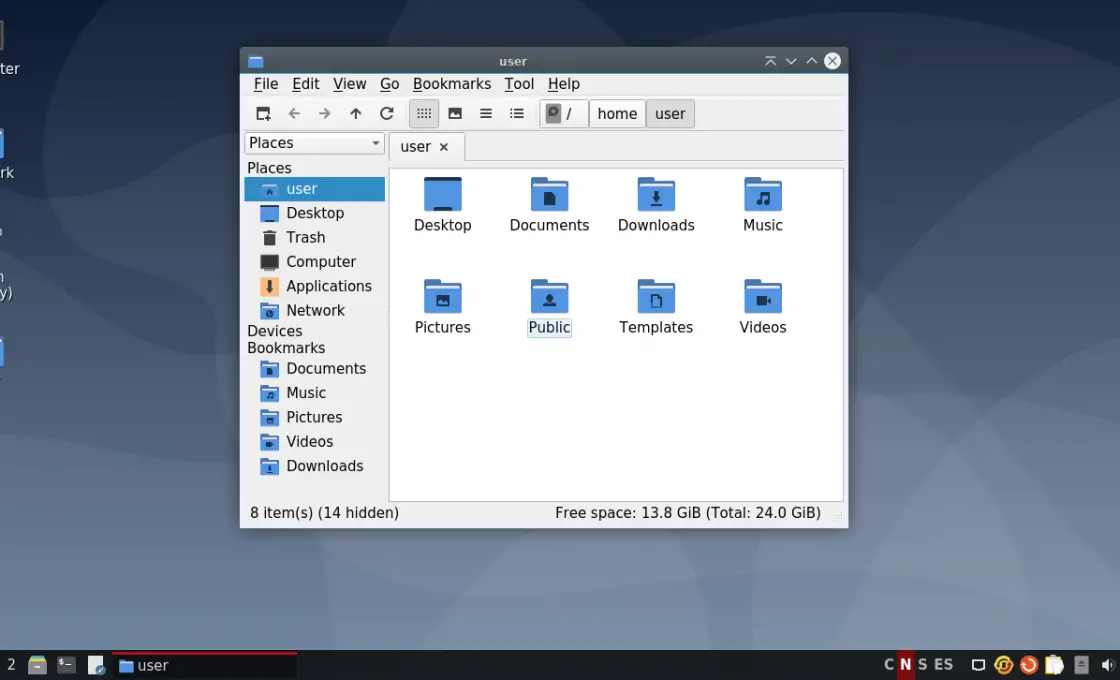 Uninstall LXQt Desktop Environment
If you would rather not use it anymore, then you have to remove it from your system. To achieve this, you can run the following command.
sudo dnf group remove "LXQt Desktop"
This will easily remove everything related to LXQt from the system.
Conclusion
In this post, you learned how to install this lightweight desktop environment for your Fedora. If you have a computer with limited resources, then this is the ideal one.
I hope you share this post and help us to spread the word.