Ubuntu 22.04 is the latest stable LTS version of the acclaimed Linux distribution created by Canonical. We are in the presence of one of the most important releases of the Linux year due to the great influence that this distribution has on servers and desktop. That's why today you will see how to get it without too many problems. That is why, in this post, you will learn how to install Ubuntu 22.04.
Ubuntu 22.04 available
Canonical recently released Ubuntu 22.04 loaded with many new features for both desktop and server users. It now comes with a more advanced kernel (5.15) which makes modern hardware run smoothly.
Moreover, on the server side, many key packages such as Apache, PHP, MariaDB, Docker and others are updated. This makes that already in many places they think about upgrading as soon as possible.
As always, we can download Ubuntu from the official website of the project in ISO images for 64-bit processors. It is always advisable to do it using BitTorrent to avoid crashing the servers.
Creating a bootable USB drive
After you download the Ubuntu 22.04 image, you have to create a bootable USB to install it on your computer. There are quite a few applications for this, but you can use Etcher, which is one of the best for the task.
Install Ubuntu 22.04 on the system
When you have done this, then you can make the computer bootable from the memory stick, and you will see a screen similar to this one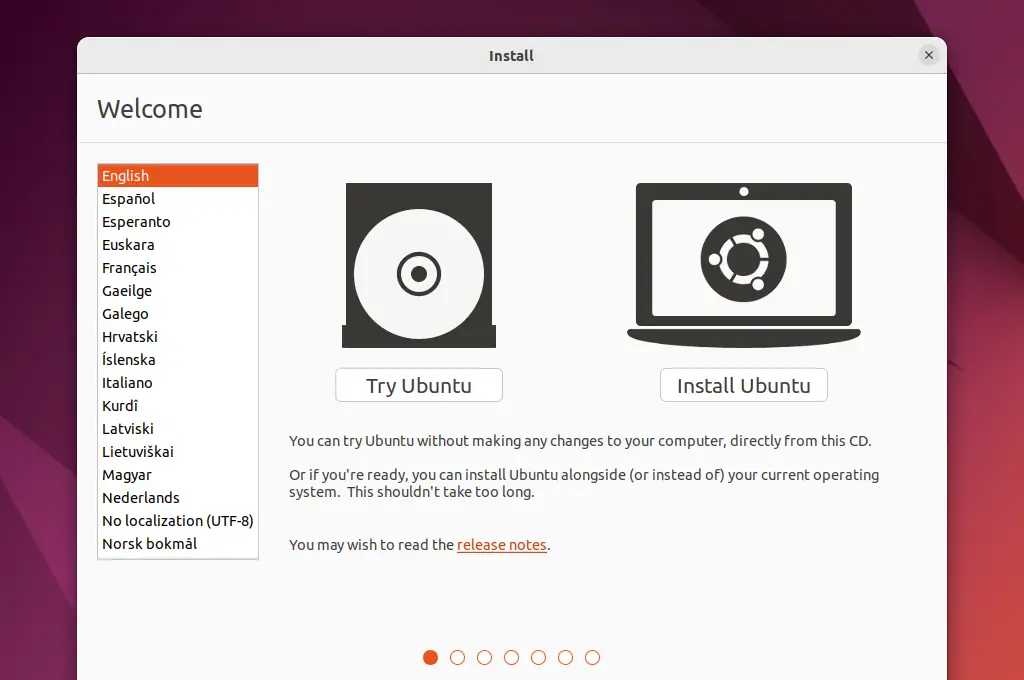 There, you can choose the language you will use Ubuntu in. In addition to this, you are given the option to test it and use it from a Live session where you can verify that all your hardware is working, or directly start the installer if you have already decided.
You will then be shown a screen where you can select the keyboard layout you are using, there are many languages and models, so I don't think you will have any problems finding yours. If you don't know yours, you can have the installer detects yours automatically.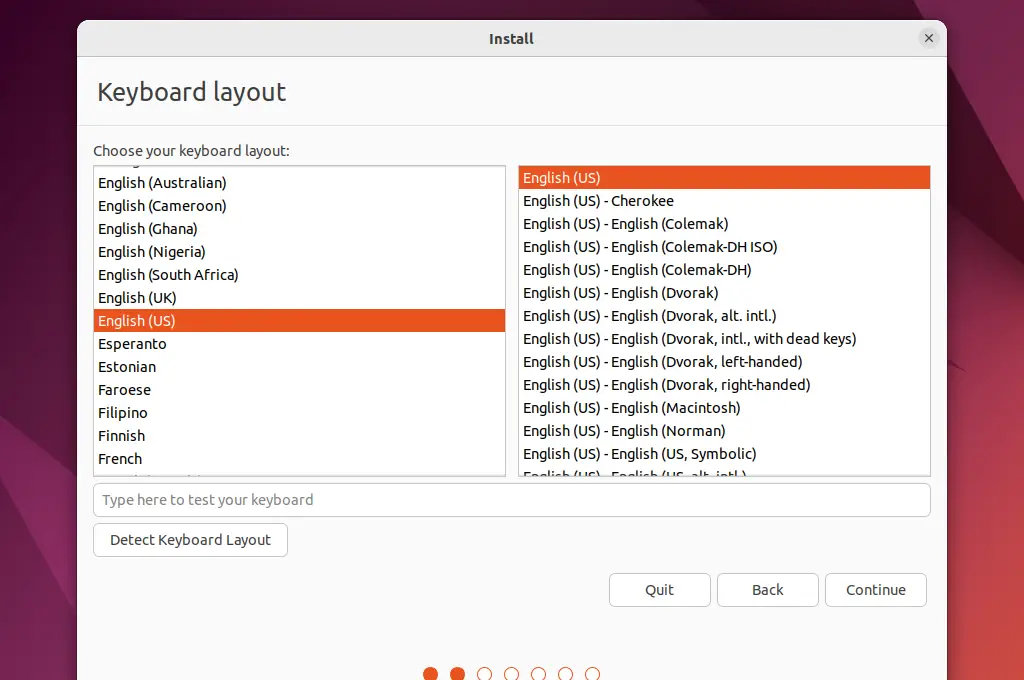 Thereafter, you will see another screen where you can select the installation mode. If you prefer a full installation with lots of office packages, utilities, games and so on; or if you prefer a simpler one with fewer packages.
On that same screen, you can have the installer automatically download and update the system with the latest released patches. This is recommended because it will ensure that when the installation is complete, the system is ready to use.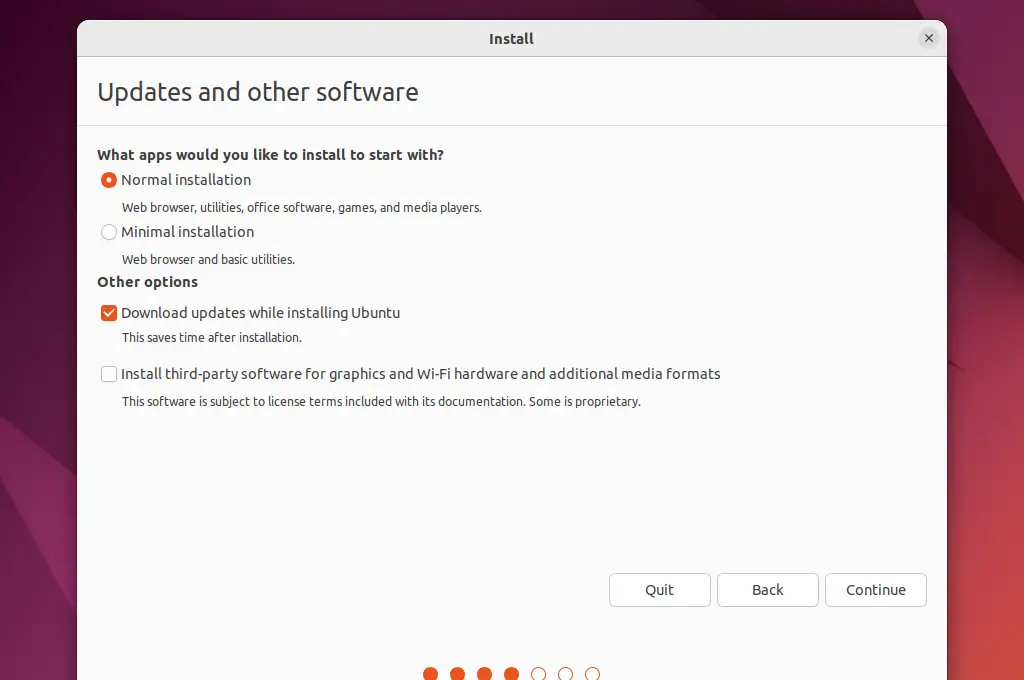 Finally, you can choose to install third-party software for the system's hardware drivers.
Preparing the disk partitions
Next comes the most important part of the installation, and that is preparing the hard drive. If you are going to use only Ubuntu on the computer, you can safely select the first option.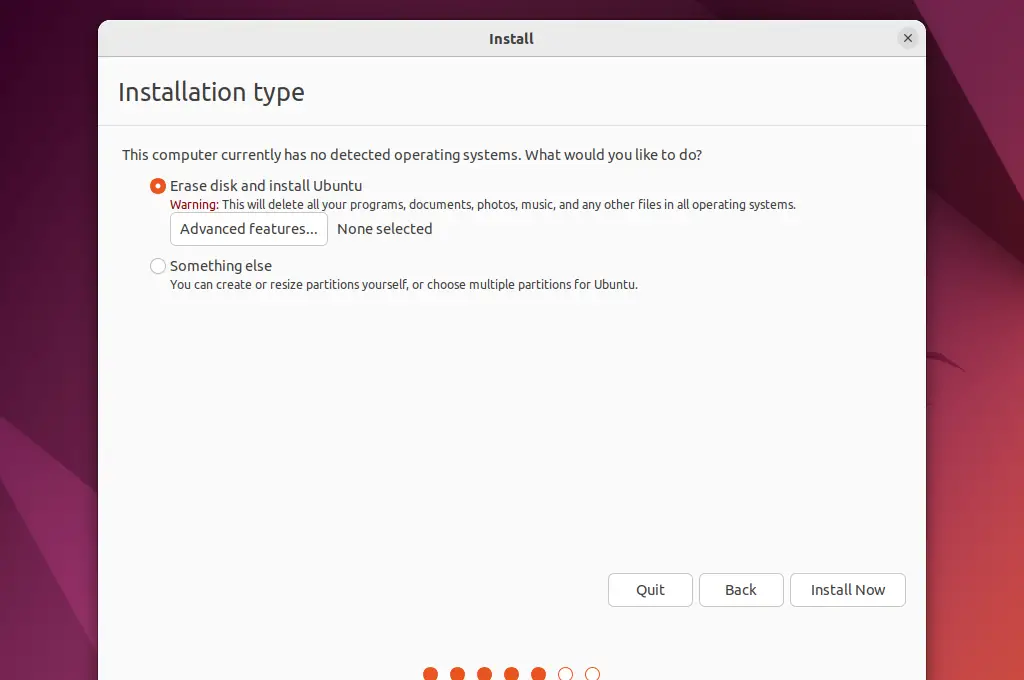 However, if you want to install it together with another system or want more control over the size of the partitions, you can select the second option Something Else. Although, it is good to keep in mind that this option is reserved for experienced users.
In this screen, you can create, delete, and resize hard disk partitions to customize the installation as much as possible. In addition to this, here you can select the mount point and file system.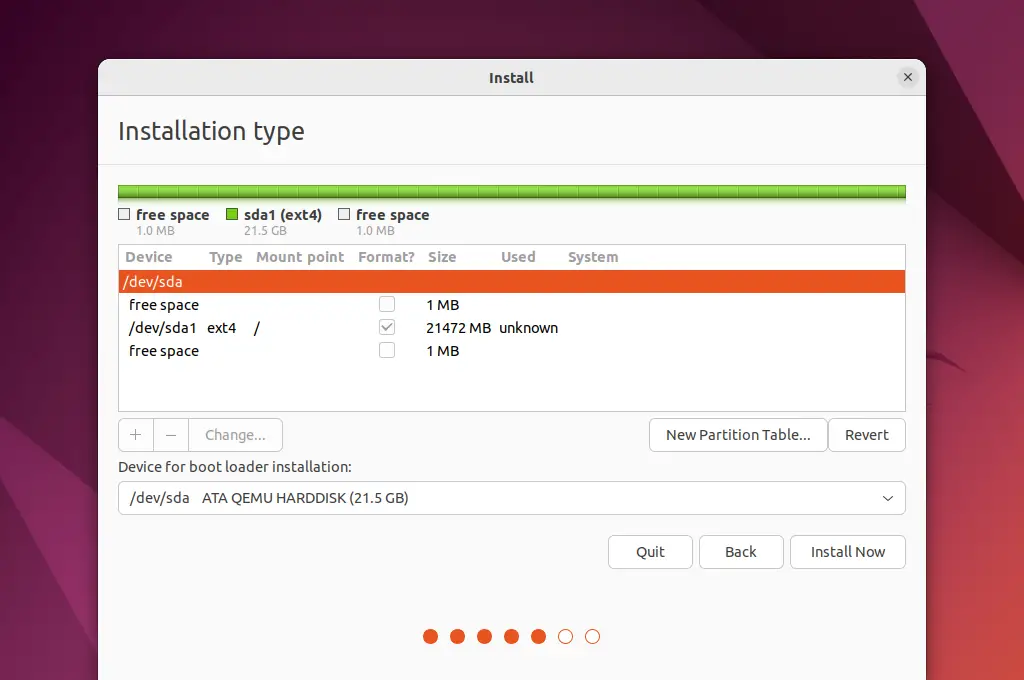 When you are ready, you can press the Install Now button.
It will then start copying all the files needed for the installation. Meanwhile, you will continue to configure the installation. First, define your location to set up the network from there.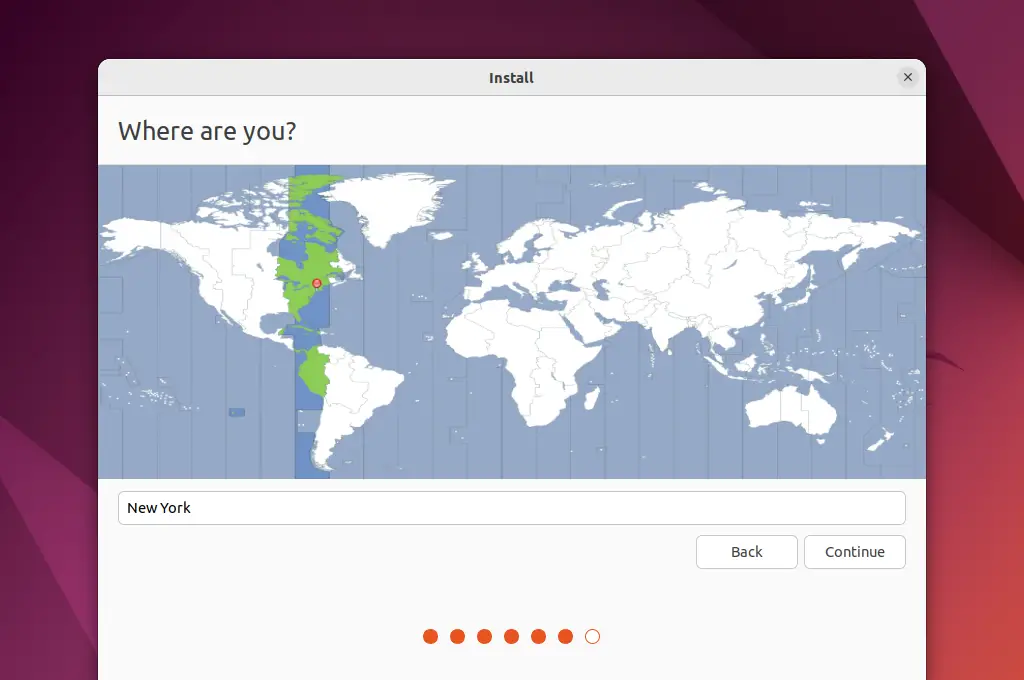 Then, create the new user and password. You can also define whether you want to log in automatically or require a password.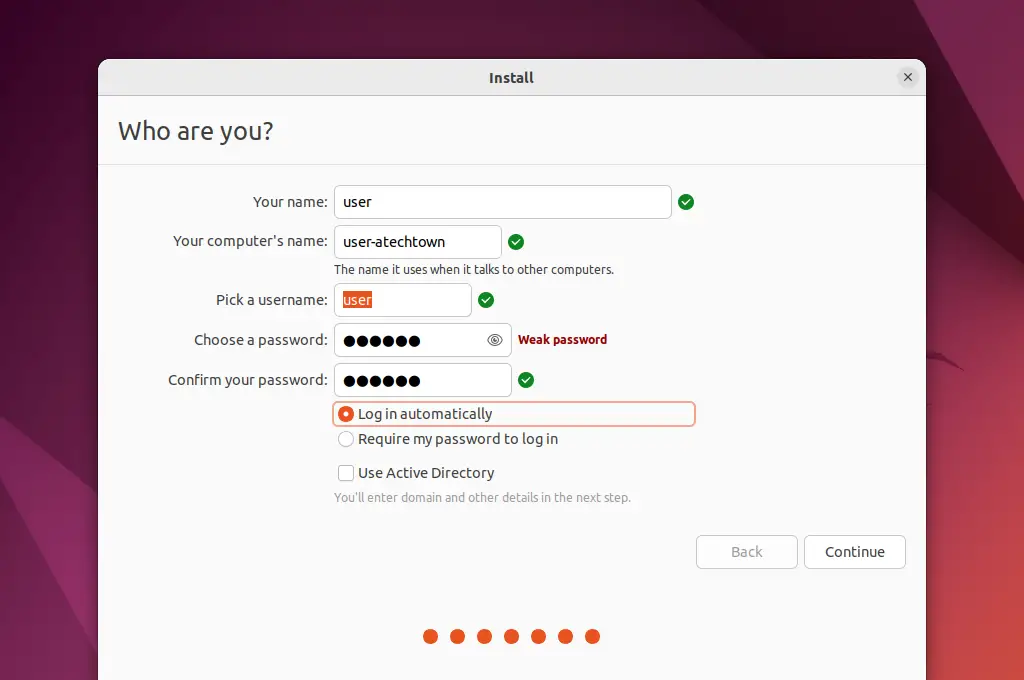 Next, you will see the distribution splash screens as the process continues.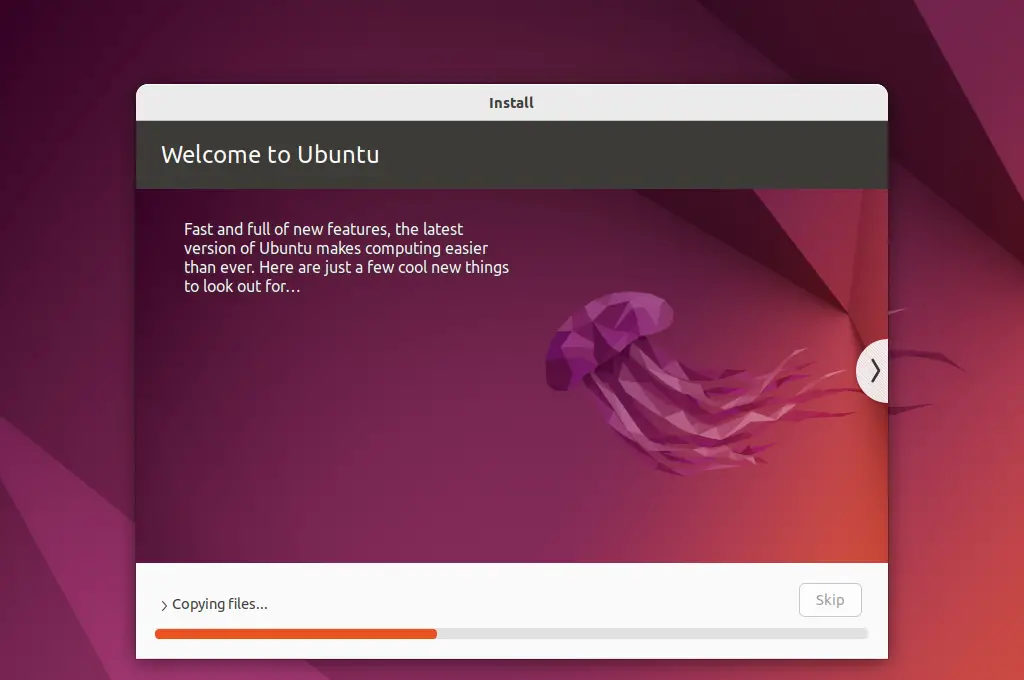 At the end, you will have to reboot the system and when you restart you will see the system ready to use.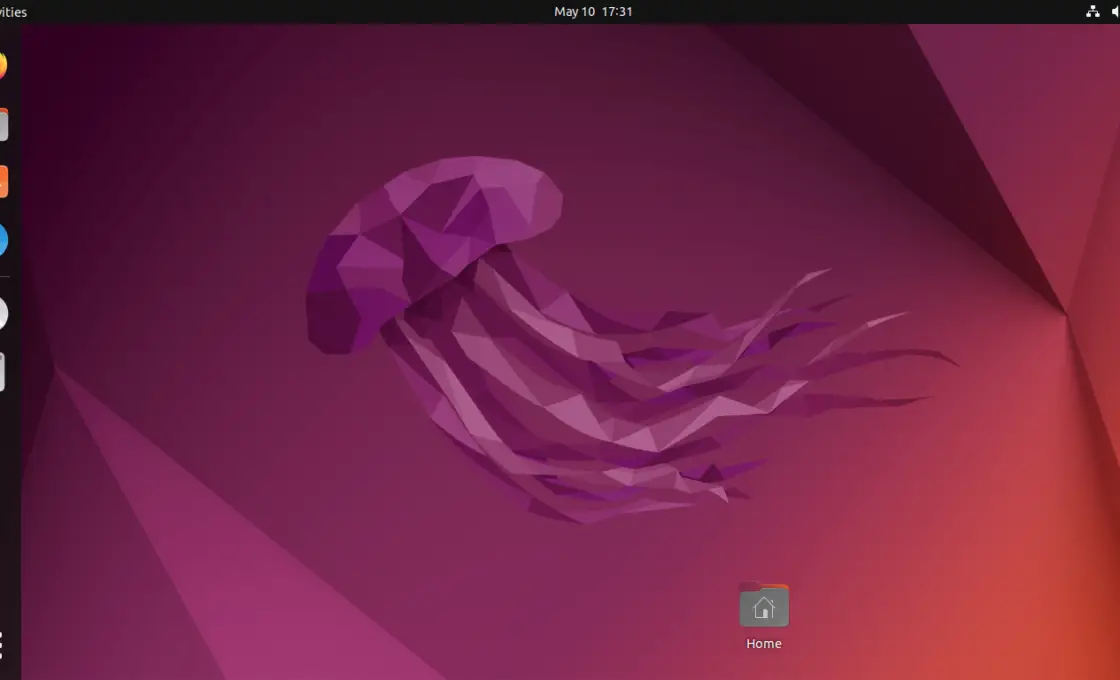 Conclusion
In this post, you learned how to install Ubuntu 22.04 As we have seen the process is simple and less and less error-prone. This way, you can get to know the process before you venture to do it on your computer.
I hope you liked the post, and you can take advantage of this great Linux system.