The Kernel is one of the most important parts of a Linux distribution. That's why many people wonder how to have a newer version. Today, you will learn in this post how to update kernel in Linux Mint.
Introduction – Is it necessary to change the kernel version?
Without getting too technical, the kernel is responsible for the hardware in an operating system. This means that if you have modern hardware, it may not work because you have a newer version of it.
Furthermore, the Linux kernel has a very active development, so versions are frequently released where support for new system and hardware technologies are considerably improved.
In short, if your system is working perfectly you don't need to upgrade, but if there are some problems, upgrading the kernel can be a great idea.
Before we start, I want to warn you that although the process is very safe, upgrading the kernel can generate some instabilities. Make a backup of the most important data.
How to update kernel in Linux Mint
As Linux Mint is a Linux distribution that aims to be easy to use, we have integrated in the system the possibility to update the kernel with recent versions in a simple and safe way.
To achieve this, we have to open the update manager from the main menu.
As soon as it opens, you have to click on the menu View and on the option Linux Kernels.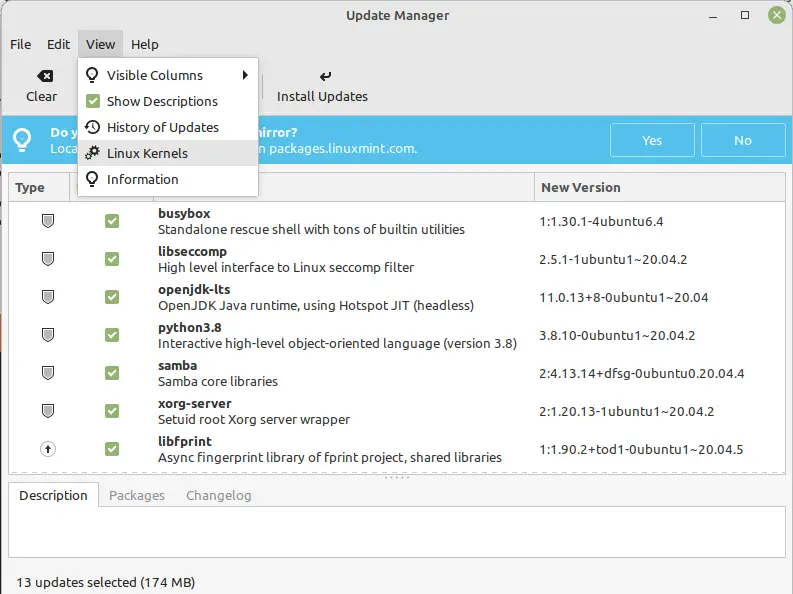 You will get a window where we are warned about the dangers of updating the kernel. It also gives us a possible solution to our issues, if there are any.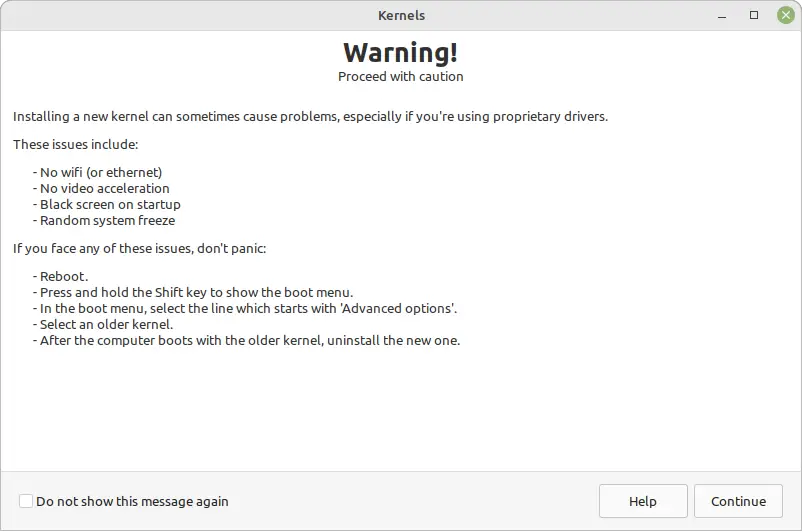 When you click on the Continue button, you will see this screen.
On the left side the available versions. Select a major branch and then the version.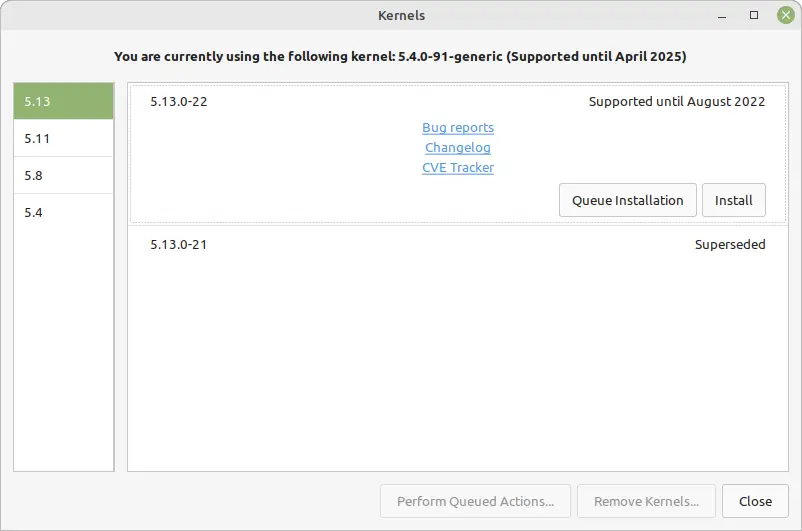 When you are certain, click on Install and the process will start.
All that's left is to reboot and enjoy a new kernel version.
Conclusion
In Linux Mint take the ease to another level and is that to update the kernel, we can also do it without too many problems as you have seen today.
I hope you liked the post and help us to share it.