Steam in gaming client available for Windows, Mac, and Linux Operating systems. You can play, create games, and also connect with other people, join groups, chat through the community. The Steam Controller and the VR technologies that power the HTC Vive make gaming even better on the PC better. There are nearly 30000 games and you can also release your game using Steamworks.
Features,
Steam Chat
Game Hubs
Steam Broadcast
Steam Workshop
Available on Mobile
Early access to games
Multilingual
Controller support
Easy to purchase games
Install Steam on Ubuntu Linux
There are multiple ways to install Steam on Ubuntu Linux. You can use the .deb package provided by Steam Team for Ubuntu, Linux Mint or any other Debian-based Linux distro or use apt command to install from the multiverse repository.
The graphical method should be easy for the new Linux user and that is also covered below. You should use either method which is comfortable for you.
Method 1 – Install Steam from Terminal ( Commands)
Login to Ubuntu with sudo privileges and open the terminal window by pressing CTRL + ALT + T key.
First, enable the multiverse repository if not enabled before.
$ sudo add-apt-repository multiverse
Then, update the package index and install steam using the command given below.
$ sudo apt update
$ sudo apt install steam
The installation should complete fast. You can launch the application by just typing steam on the terminal.
$ steam
Method 2- Install Steam using Ubuntu software
Go to Applications and Open Ubuntu Software. Search for Steam installer and click on Install Button.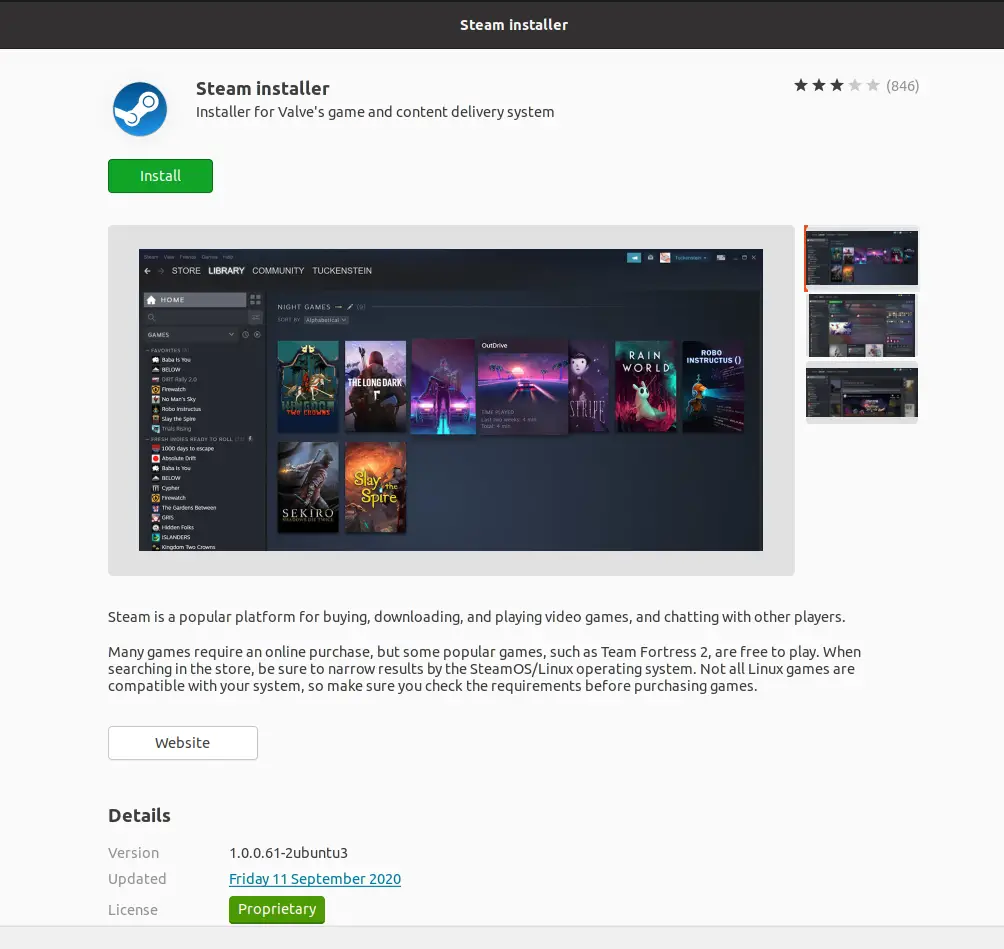 Enter the password to continue the installation.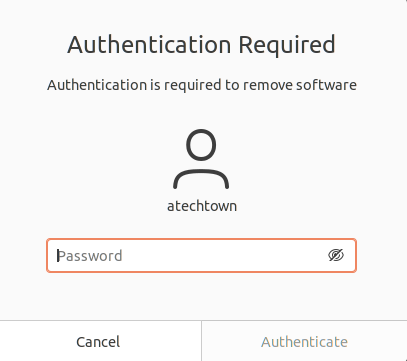 The installation completes within seconds and the button caption changes to Remove.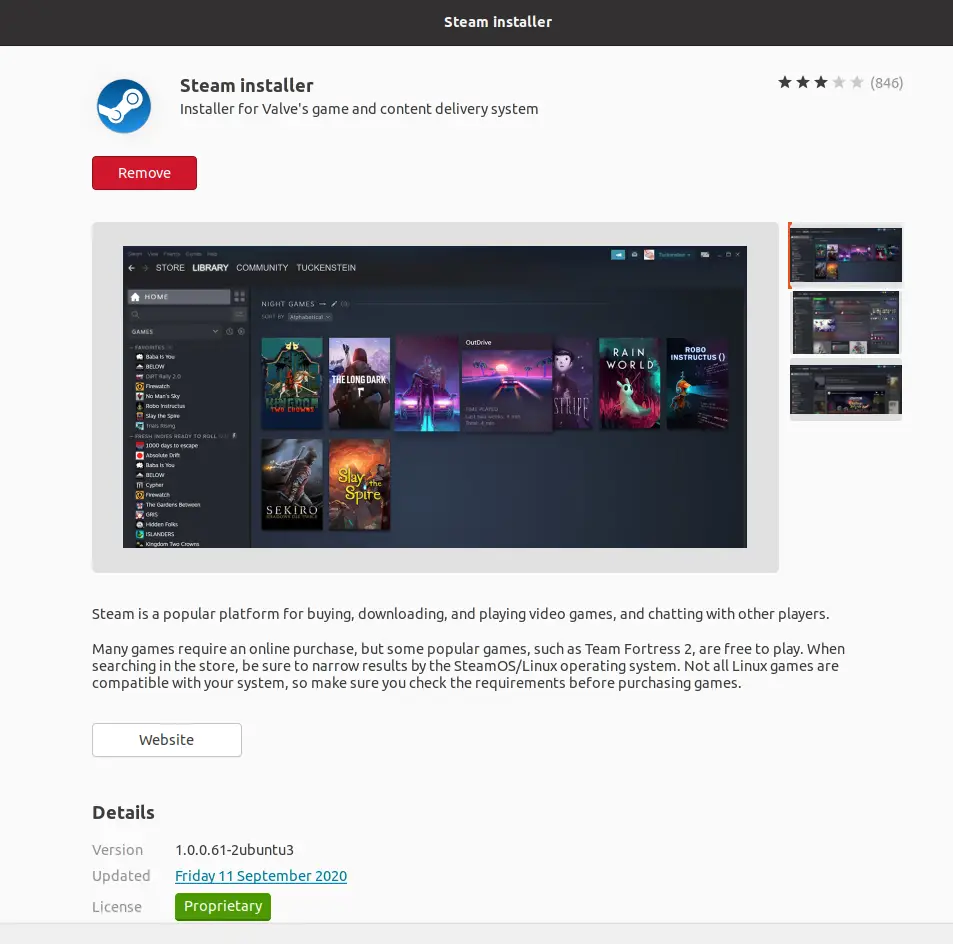 Start and Configure Steam Account
Go to Activities and launch the steam application. The first thing, that steam does it to update itself. The update is big. So be patient if you have a slow internet connection.
Once the update is complete, it opens a window where you can either log in if you already have an account or create a new one. Click Create a New Account button.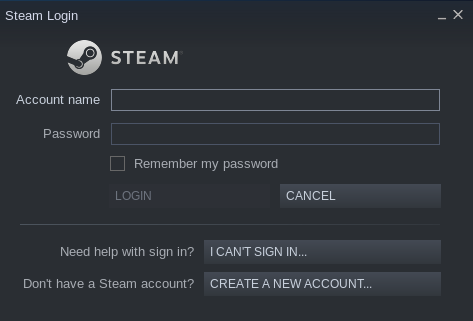 Enter the email address.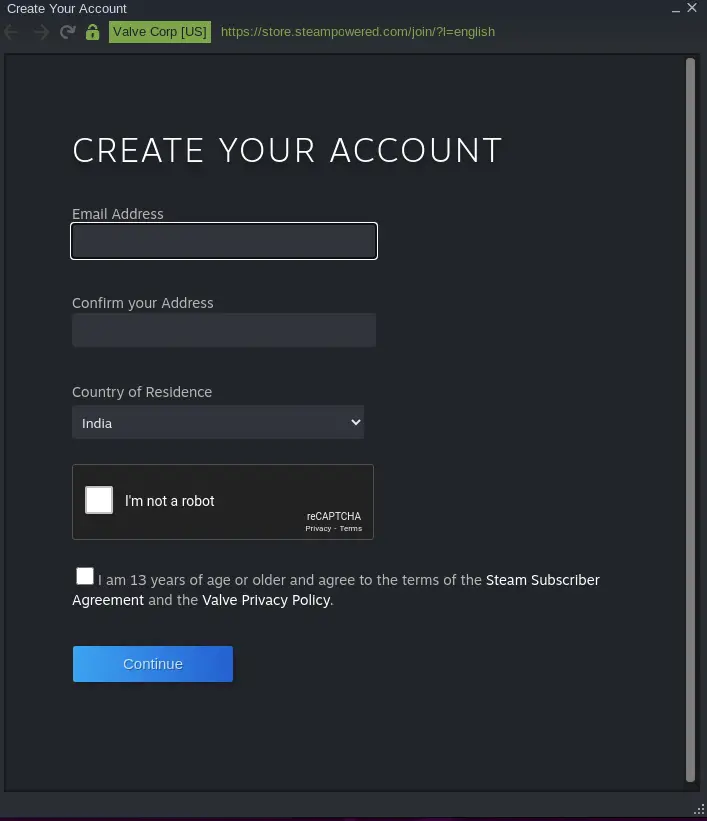 Click the continue button. Steam send the verification email.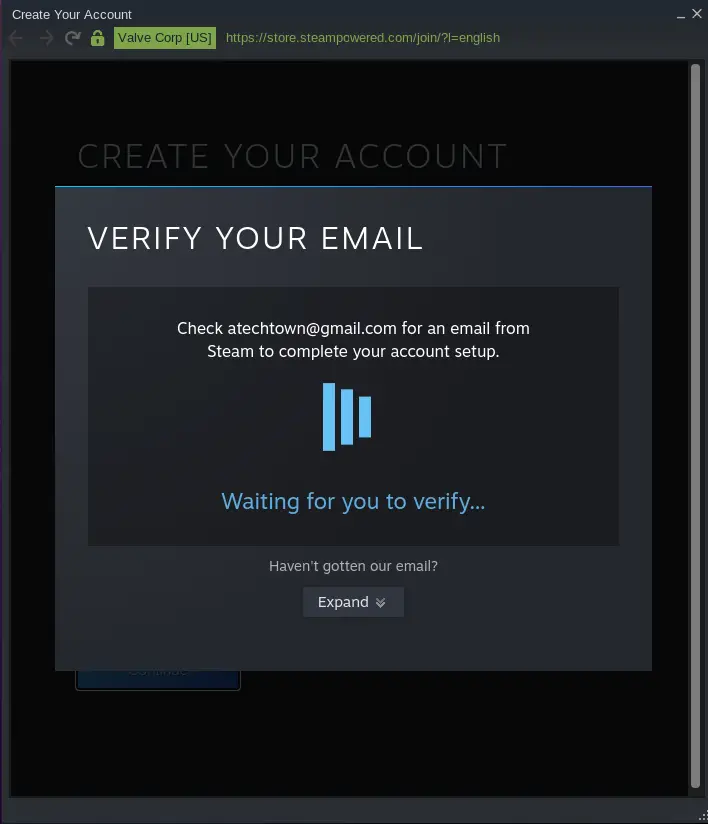 Open the email. Click on the verify email. You should get the below message.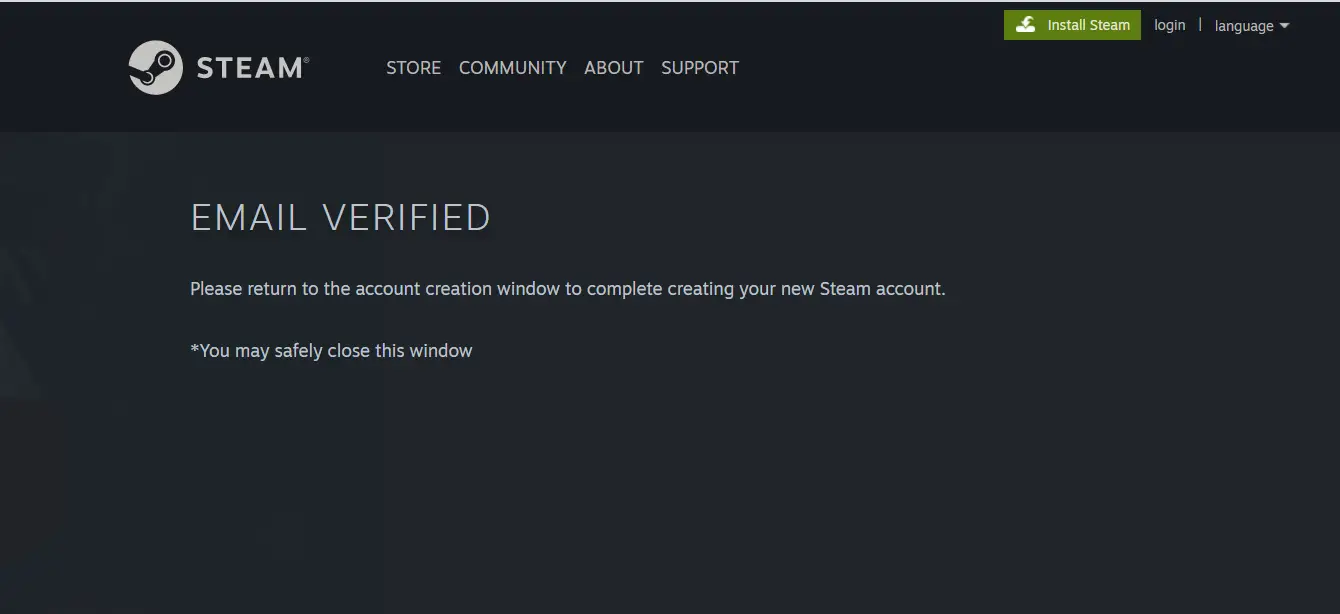 Once the email is verified. Enter details for the new account like account name and password.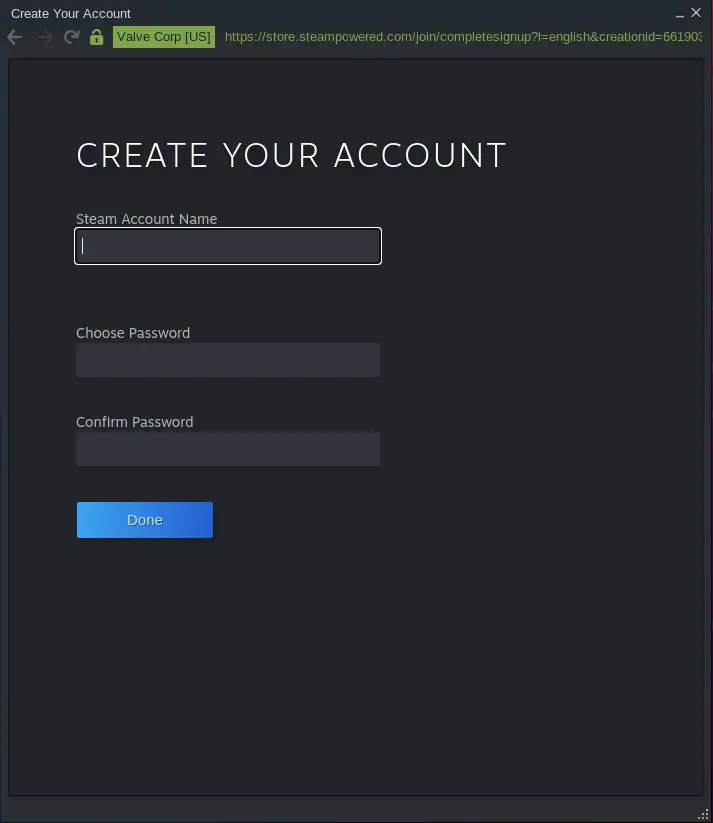 Click the Done button. This should create your new account.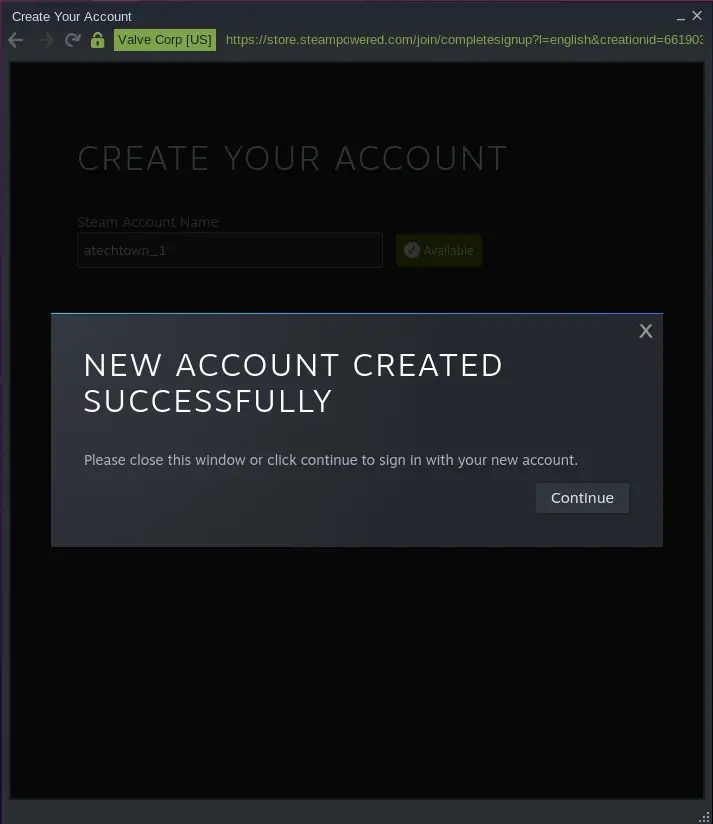 Now go ahead and log in with your new account.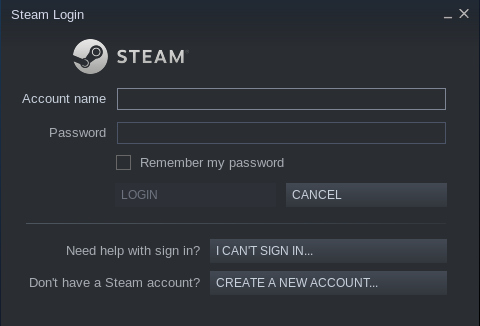 Below is the steam Dashboard. That's it. I think you can explore it by your own.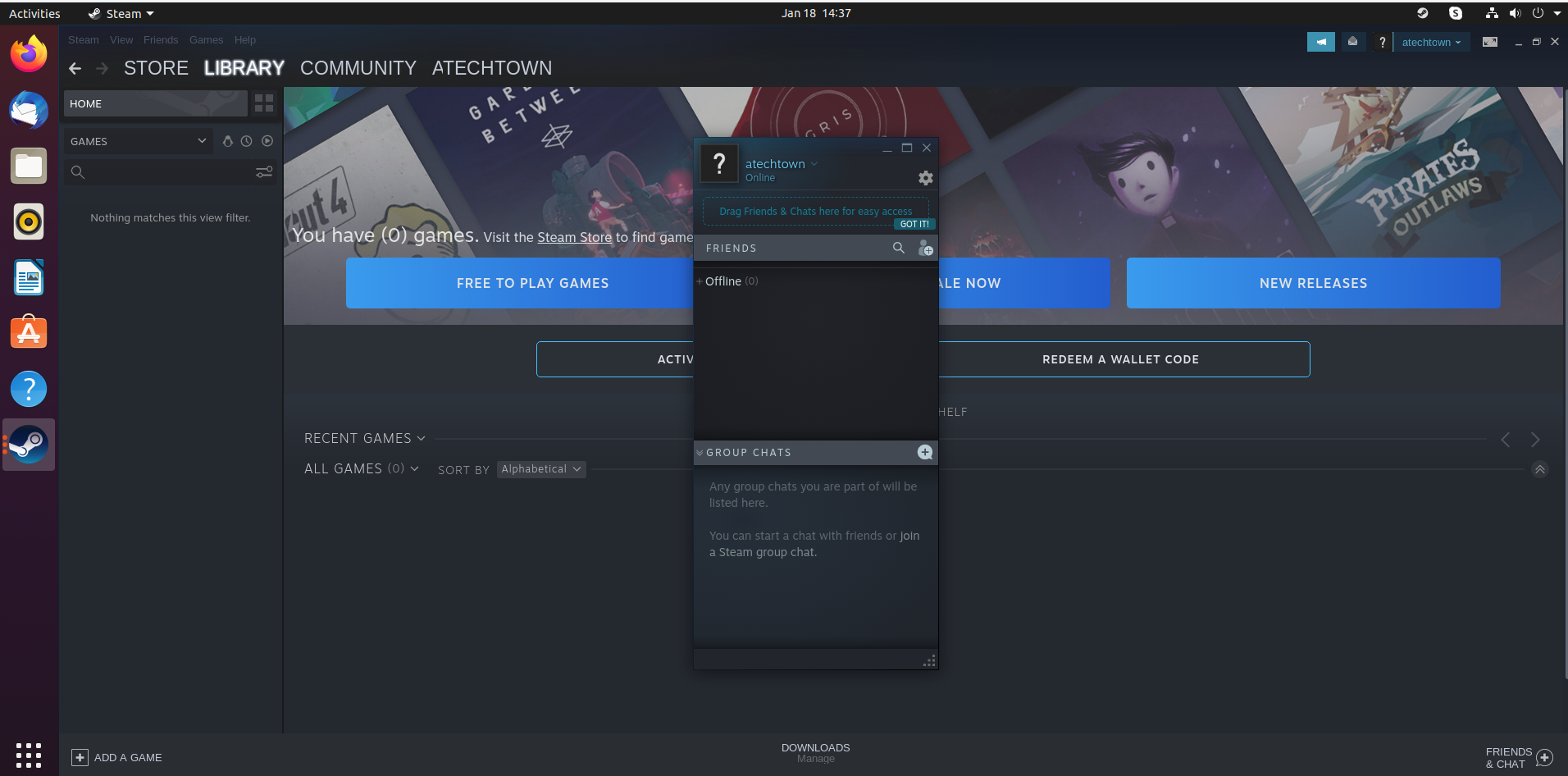 Summary
Steam makes installing, playing games on Linux easy. Go ahead, install, and enjoy your favorite game…
Below are some useful links which you can refer to learn more about steam.