In Ubuntu, many web browsers bring variety to the market. However, this market in Linux is marked by the domain of Firefox which has the throne for being one of the best emblems of open-source software. But other modern web browsers want their market share too. One of them is available to us in the Opera browser.
So, you want a modern web browser for your Linux then you have to learn how to install Opera on Ubuntu 20.04.
Opera Browser
Opera is a modern web browser, although it has been with us for a long time, that emerges as an alternative to Firefox and Google Chrome. Why do I say modern? Because Opera is characterized by innovation and the addition of predictable functionalities that others do not have.
Some of the characteristics that Opera has are:
It is fast thanks to an integrated ad blocker. In addition to using a fairly fast navigation engine.
It has a VPN that reduces online tracking and shields your browsing.
Integration with messaging services such as Whatsapp or Telegram
Customization capabilities that allow you to make Opera more yours.
Data synchronization on computers running Opera.
Cross-platform so you can use it on almost any system.
With these features and a lot of others, Opera wants to steal market share from the powerful.
Installing Opera on Ubuntu 20.04
Despite being such a popular program, it is not in the official repositories of Ubuntu and derivatives. This is because it is a proprietary application and that has a lot to do with it.
Despite this, Opera's support for Ubuntu is quite good and includes a DEB package that makes the whole process easier.
So, in your web browser download the DEB package from this link.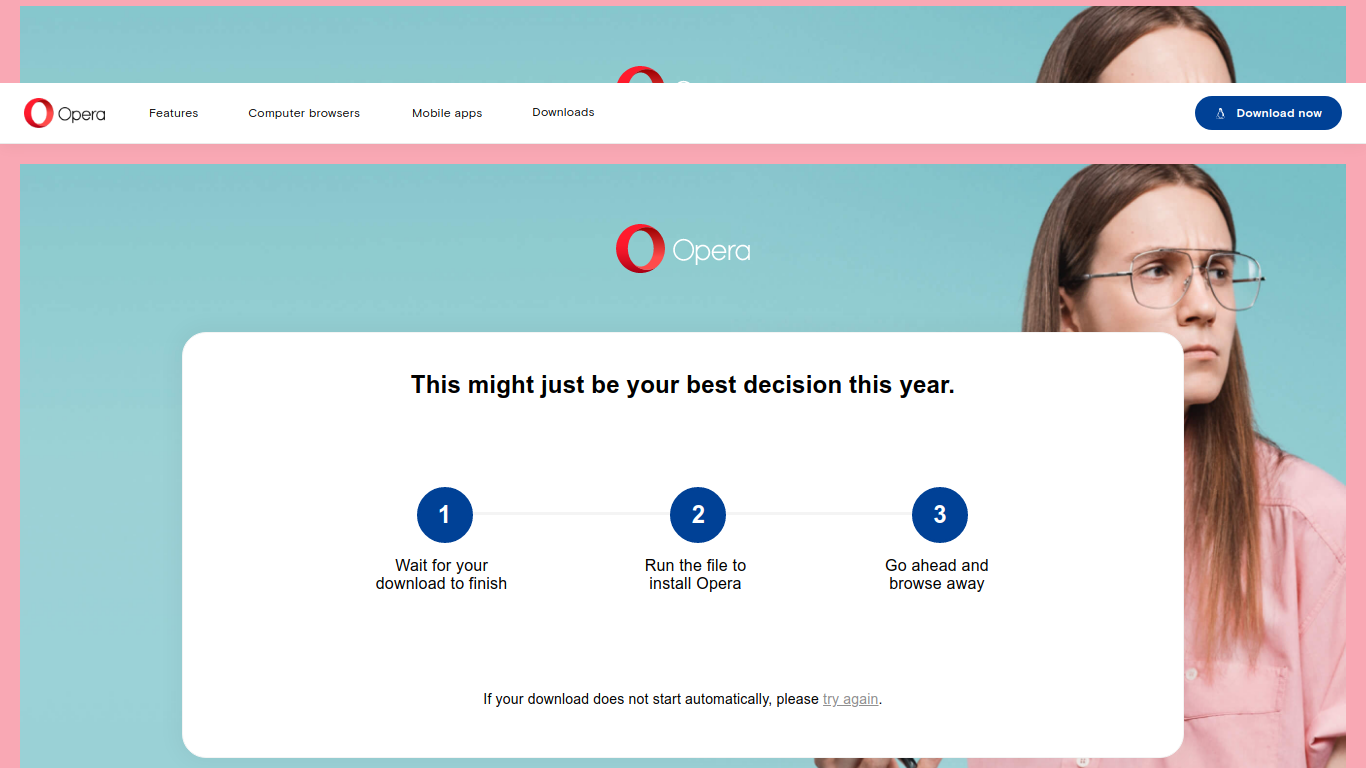 The website will automatically detect your system and provide you with the package you need. If you are downloading from another system, then go to this link and choose the Linux – DEB package.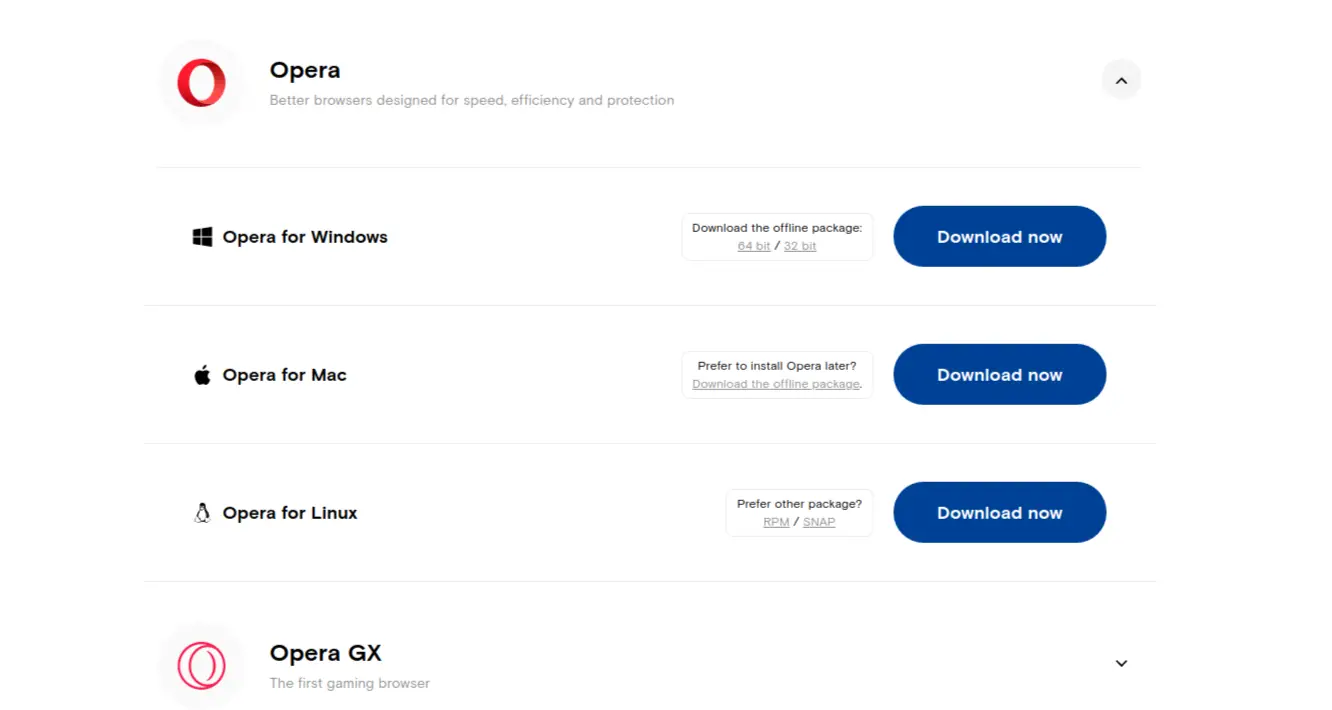 When you finish downloading the package which is quite light, you can install it by double-clicking on it from the file browser or the terminal.
If you choose the terminal, just open it from the main menu, and then navigate to the folder where you downloaded it which is usually Downloads.
cd Downloads/
And now if you make the installation:
sudo apt install ./opera-stable_73.0.3856.344_amd64.deb
Note: The name of the file will change depending on the version you download. Just change it and run the command.
During the installation, you will be asked if you want to update Opera with the system. What this does is add a repository that makes the update process easier.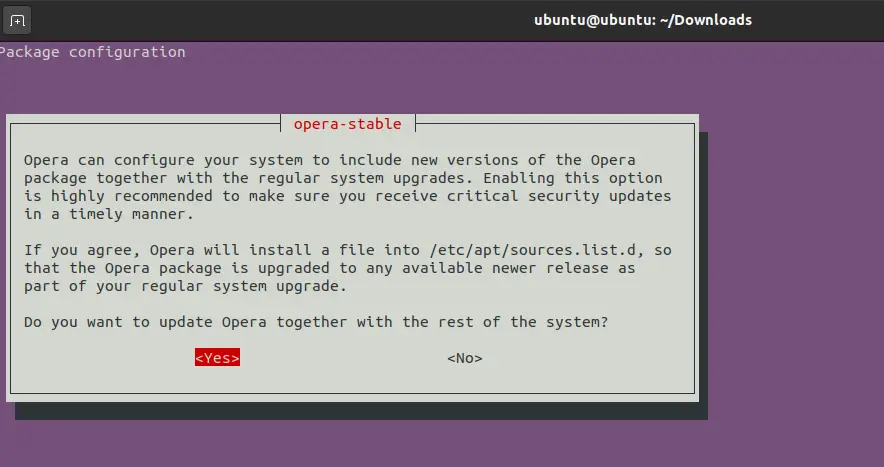 After that, just run it from the main menu.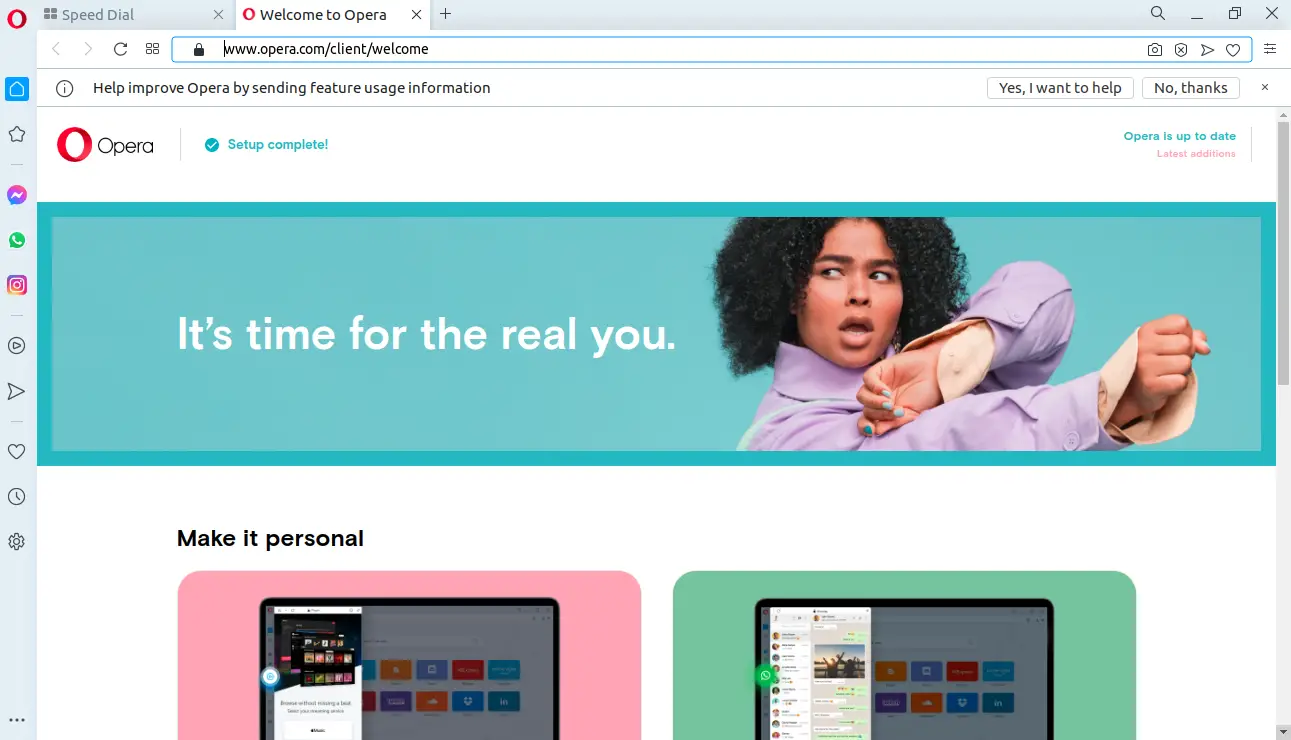 Removing Opera on Ubuntu 20.04
In case you already have Opera on your system, you can easily uninstall it by executing the following command from the terminal
sudo apt remove opera-stable
This way, after placing your password, the uninstallation process will start.
Conclusion
There are many good web browsers and we would like to say that we are in the best of times. Proof of this is the great variety we have in Linux and especially in Ubuntu where Firefox and Google Chrome are dominating the market but there are always other projects that have something to offer such as Opera. Thanks to this post, you have learned how to install and also how to uninstall it.
Tell us, what do you think about Opera? will you give it a chance? do you like it? Leave us a comment and share the post.
You can also try below browsers,