Audacity is a Free, open-source, cross-platform audio software available for Windows, Linux, and Mac operating systems. It is not media software but the Audio editor and recorder using which you can record audio and edit it. It is developed by a group of volunteers as open source.
Below are some of the most important Features,
Recording – record live audio through a microphone, mixer or digitize recordings from other media.
Export / Import – Import, edit, combine sound files and export recordings in many different file formats.
Sound Quality – Improved sound quality with 16-bit, 24-bit, and 32-bit sampling.
Plug-ins – Supports plugins for audio effects.
Editing – Easy editing with Cut, Copy, Paste and Delete, unlimited Undo (and Redo)
Effects – Real-time preview of LADSPA, LV2, VST, and Audio Unit (macOS) effects. Plug-in Manager to handle the plug-in installation and addition/removal of effects and generators from the menus.
Accessibility – Easy to access. Large range of keyboard shortcuts.
Analysis – Spectrogram view mode for visualizing and selecting frequencies. Plot Spectrum window for detailed frequency analysis. Support for Vamp analysis plug-ins.
Visit the Audacity features page for further details.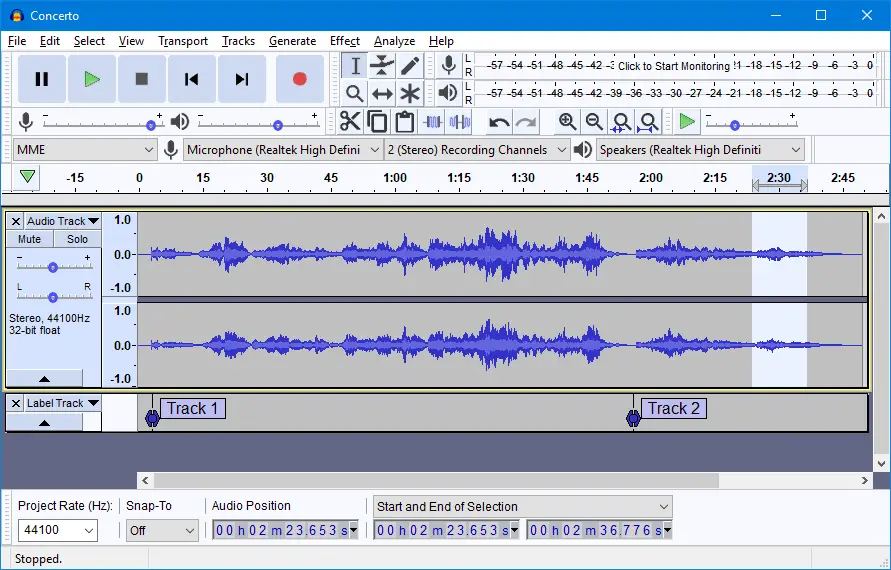 Install Audacity on Ubuntu 20.04
Audacity has been with us for a long time and that is why it is available in almost every Linux distribution there is. It is in the case of Ubuntu that it is one of the most popular and best supported.
Therefore, it is possible to install Audacity using several methods.
Method 1: Audacity is available from the official repositories
The Ubuntu repositories are among the most complete available, so Audacity is also included in them.
So, open a terminal from the main menu or by pressing the keys CTRL + ALT + T. Then, execute the following commands to install Audacity.
sudo apt update
sudo apt install audacity
After running the command you will be asked for the password to start the installation process.
When the installation is finished, an entry will be created on the main menu and you can run it from there.
Method 2: Install Audacity on Ubuntu 20.04 using an unofficial PPA
The above method is quite easy, and safe but we will not get the latest version available. But in this method, we will be able to achieve it. The only problem is that we will use an unofficial PPA with some risks.
So, it's up to you to decide. In any case, it's pretty easy. We only have to open the terminal and execute these commands to get latest Audacity software.
sudo add-apt-repository ppa:ubuntuhandbook1/audacity
sudo apt-get update
sudo apt install audacity
Now we can run Audacity from the main menu.
Method 3: Using the Ubuntu Software Center
The Ubuntu application store is one of the best in all of Linux and audacity too
So, Ubuntu includes the Software Center with many applications available and among them Audacity, in its last version.
All you have to do is open the application from the main menu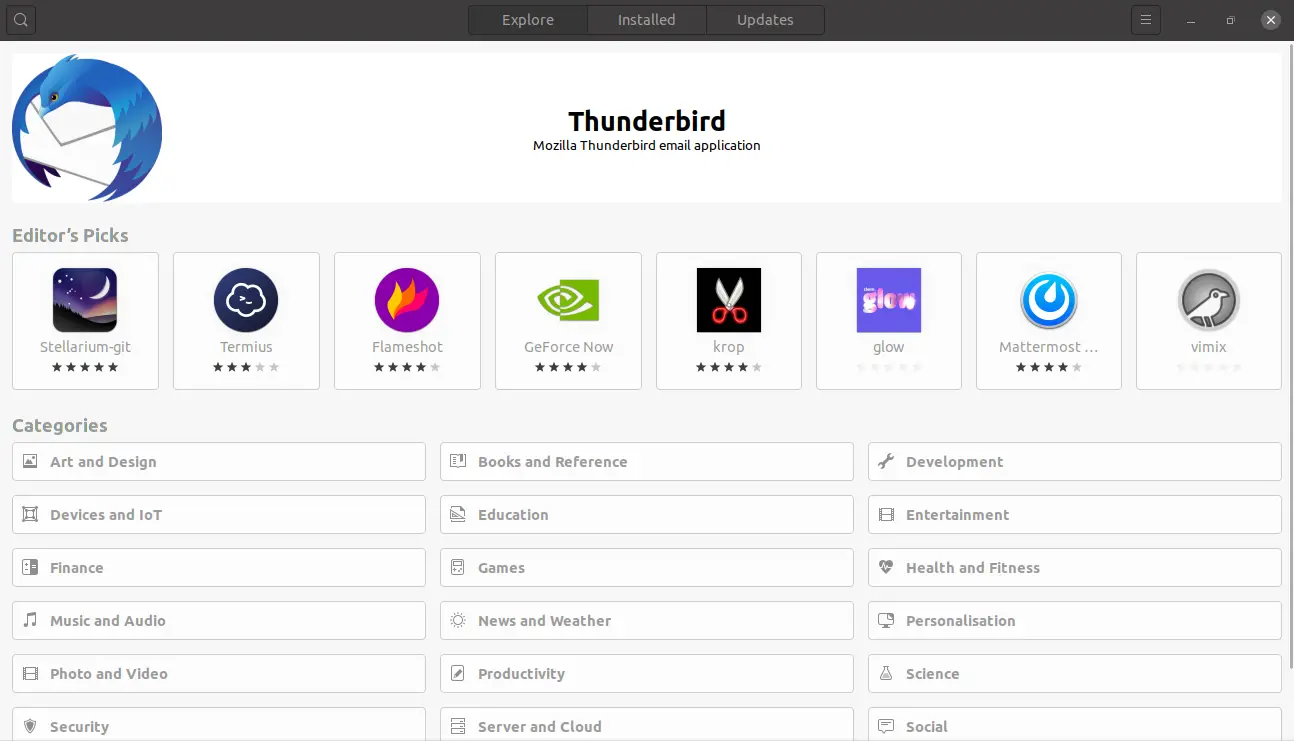 Then, in the search field type "Audacity"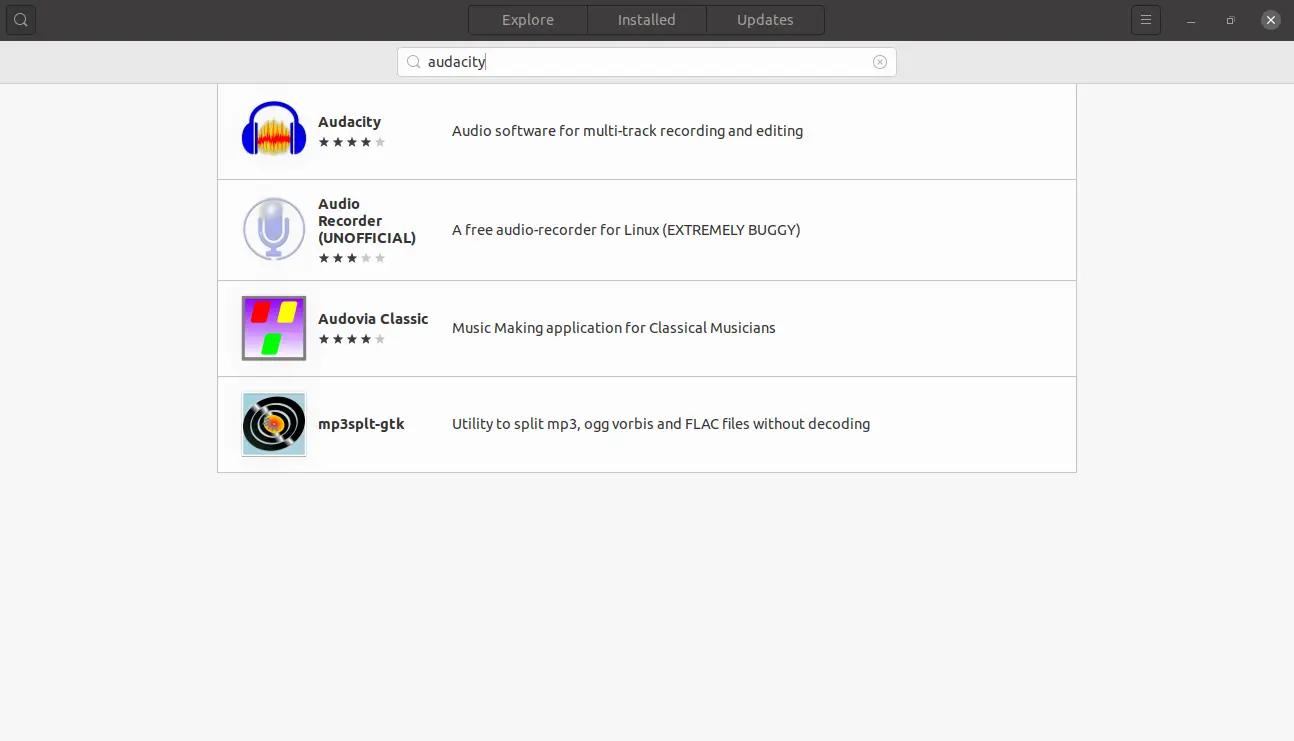 Then click on the best result which in this case is the first one.
On this screen, you have a lot of information available about Audacity and to start the installation click on the Install button.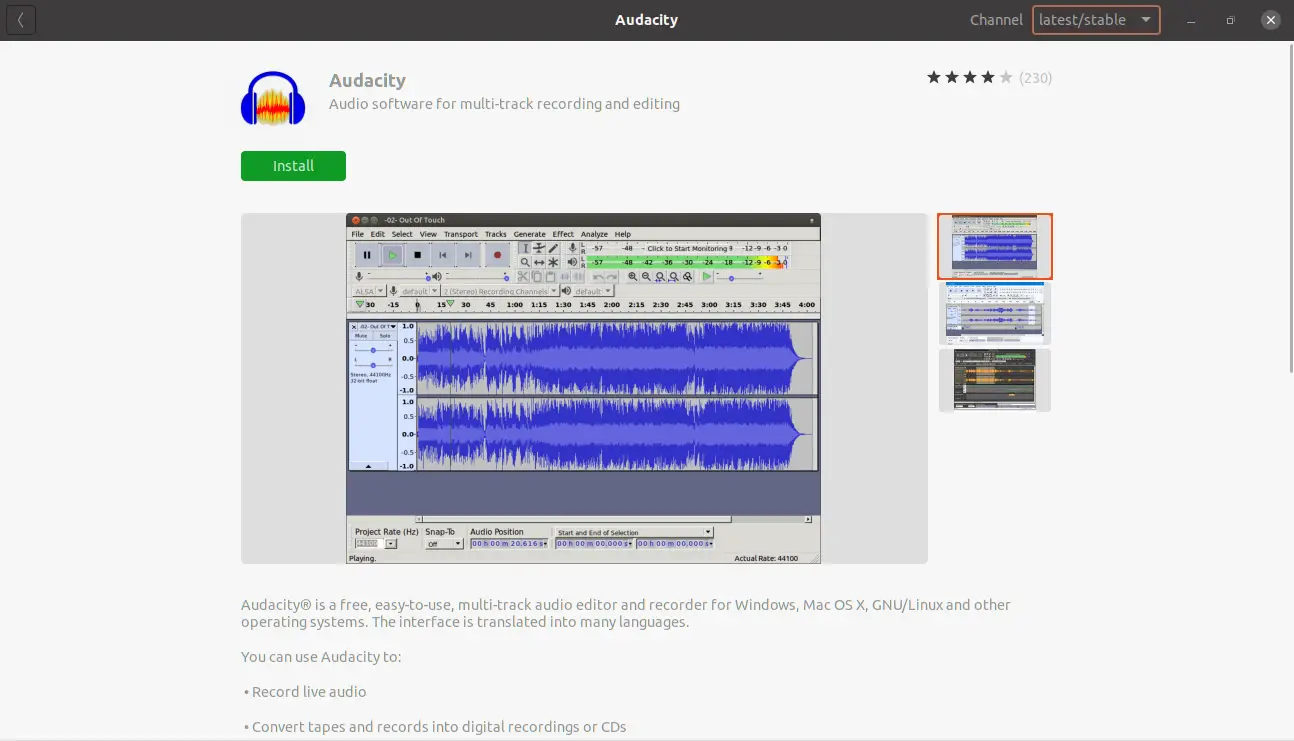 After the download and installation are complete, run it from the main menu.
Method 4: using the snap command
A third way in which you can achieve the installation is through the snap command that we have already talked a lot about.
For this case, open a terminal and run below command to install Audacity snap on Ubuntu Linux.
sudo snap install audacity
And we can also have the latest version of Audacity.
Next, launch it from the main menu.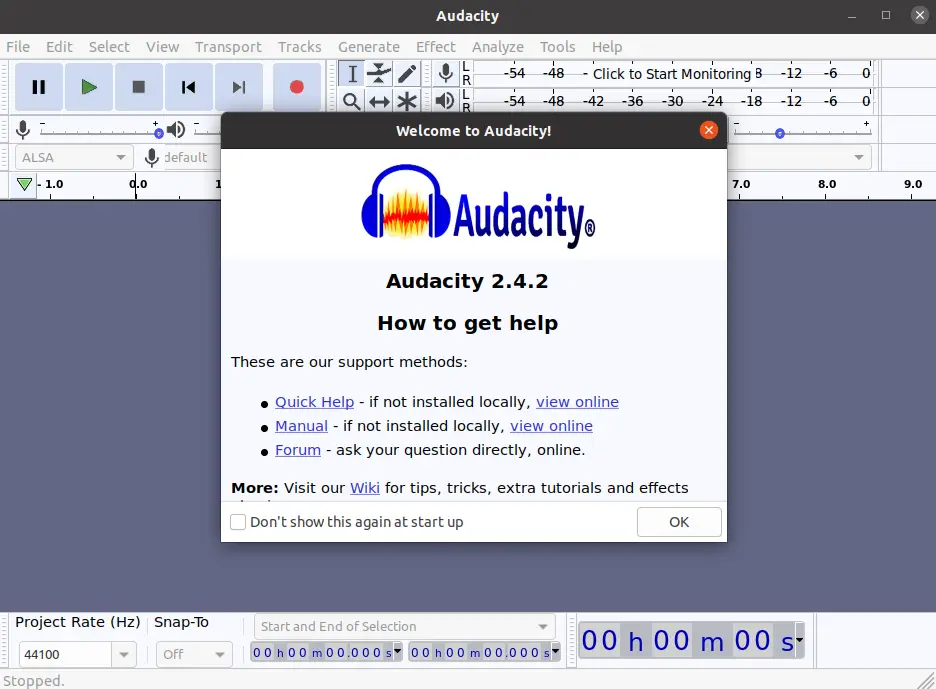 Conclusion
In Linux every day we have more and better applications to give answers to professional sectors. This makes that more and more this operating system is taken into account. Proof of this is Audacity and previously Blender, which are emerging as serious alternatives to other proprietary solutions.
So today you have learned how to install Audacity in Ubuntu 20.04 and we have presented you with 4 different methods on how to do the installation. All this makes it flexible and you can choose the method.
Let's count, do you like Audacity? have you used it before? leave us a comment and share our post
Thank you for reading.