One of the main stigmas and myths that Linux has is ugly. We have already demonstrated that there are issues that break with this theory, which is less and less true. But there is a distribution called Deepin Linux that is something else. We are talking about the most polished graphic interface that there is in the whole world of Linux, plus some additions that make using it a unique experience.
Introducing Deepin Linux
Deepin Linux is a Chinese based Linux distribution based in Wuhan which according to its developer's aims:
Provide a beautiful, easy to use, secure, and reliable operating system for all its users and naturally, they remarkably fulfill this purpose. Because with a QT-based graphical interface it manages to take showiness and stability to another level.
Now we will show you some key points of this Linux distribution that makes you talk.
Remarkable features of the distribution
First of all, it must be said that the distribution is intended to be used by anyone. And when they refer to anyone they not only make references to newcomers but to users who come from other operating systems such as Windows or macOS thanks to the graphic interface that takes great concepts from them.
On the other hand, like almost any Linux distribution, Deepin offers many customization options. This makes it ideal for every user to feel a sense of belonging and comfort.
As it is based on Debian, one of the most solid distributions in the world, it inherits two fundamental things: stability and quantity of available programs.
Firstly, the stability of Deepin inherited from Debian allows us to enjoy a safe, reliable Linux distribution to be used even on workstations.
On the other hand, Deepin is compatible with many different programs for almost any scenario. Graphic designers, multimedia editors, application development tools, programming languages, and many more programs are available for installation.
However, the distribution also supports proprietary packages that give even more personality to the distribution and help differentiate it from the rest.
Hardware requirements to install Deepin Linux
As usual, the better your hardware is, the better your distribution experience will be. In general, any recent computer will be able to run Deepin Linux without problems.
Some of the minimum hardware requirements are as follows:
CPU: Intel Pentium IV 2GHz or higher
Memory: more than 2G RAM, 4G or higher is recommended
Disk: more than 25 GB free disk space
As you can see, it's not much either, but I believe that much more is needed for a fluid experience.
If you ask me, I think it would be ideal:
CPU: Intel Core i3 6th generation or better. AMD Ryzen 3 or better.
Memory: 8Gb or higher.
Disk: more than 128Gb SSD free disk space.
This way you can have a much better experience and you can evaluate the distribution in another way.
Also, you need to download the ISO image of the distribution and make a USB bootable.
Let's take a look at the distribution
One of the first things that get the attention of Deepin Linux is its desktop environment called DDE (Deepin Desktop Environment) which combines beauty, customization, and modernity.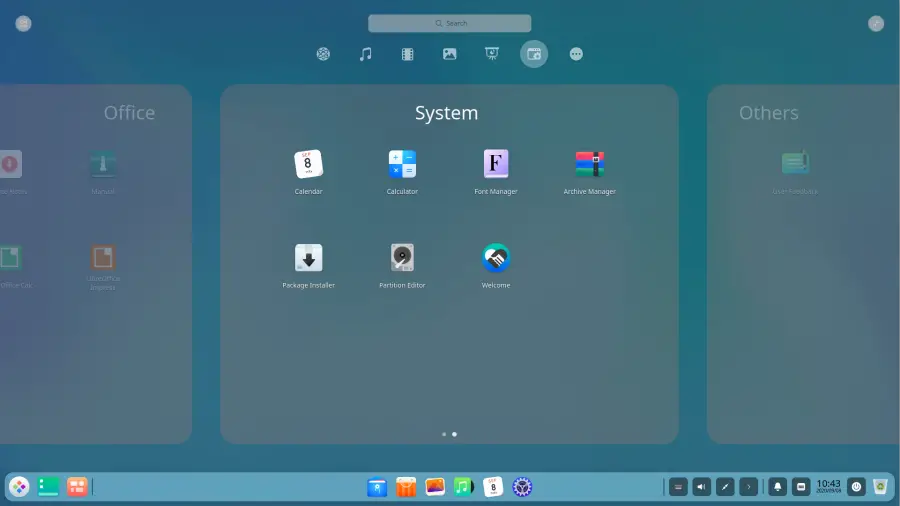 Another of the most surprising features of Deepin is the notification center that reminds of mobile operating systems and is very functional.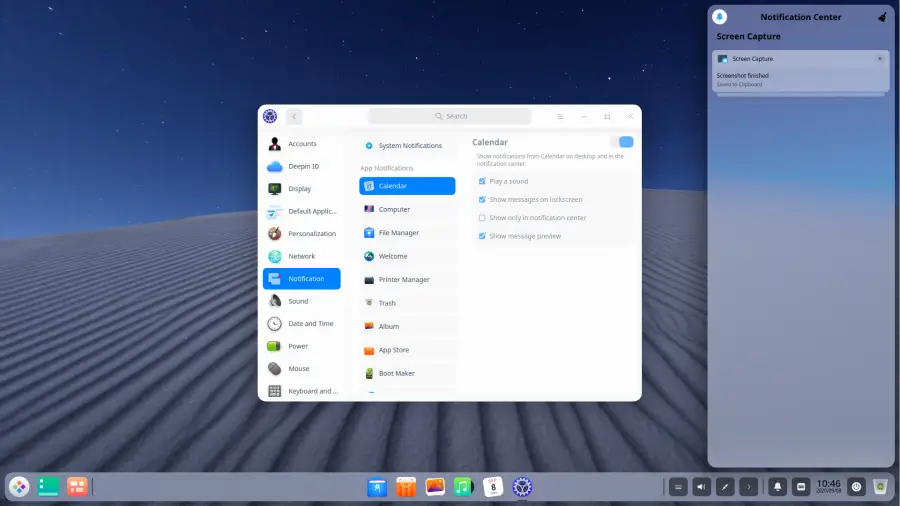 Also, you can see in the image, the system options that are shown in an orderly and summarized way. There you can configure the entire distribution, from hardware to online accounts.
The AppStore is another jewel in the crown, providing the most beautiful and accomplished software center in all of Linux. With this tool, you can install many programs with just a click. That is, no terminal but everything from an intuitive graphical interface.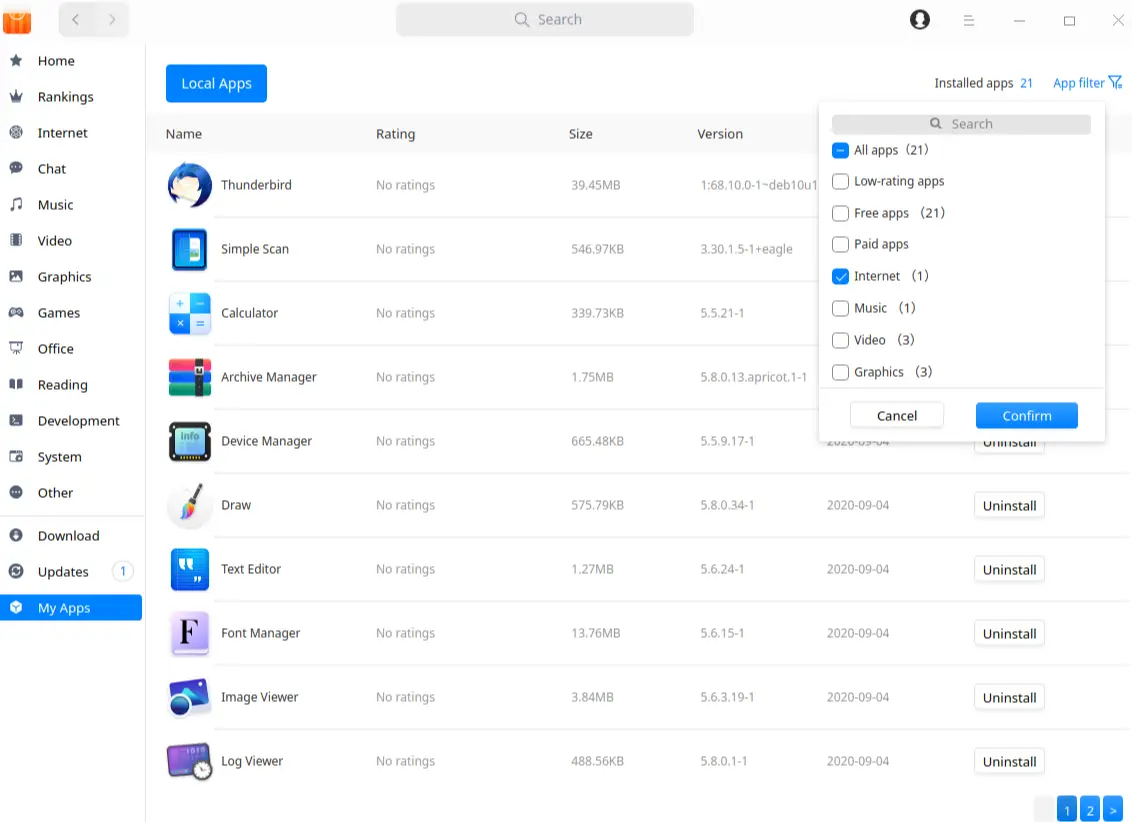 Also, there you can update and uninstall them without any problem. Recently they have incorporated the filtering by categories helping to simplify even more the views.
But Deepin has incorporated a feature that has broken with everything and is that in its latest version, now supports access by your fingerprint. Also, you can use your fingerprint to unlock, log in, verify your identity, and get root permissions.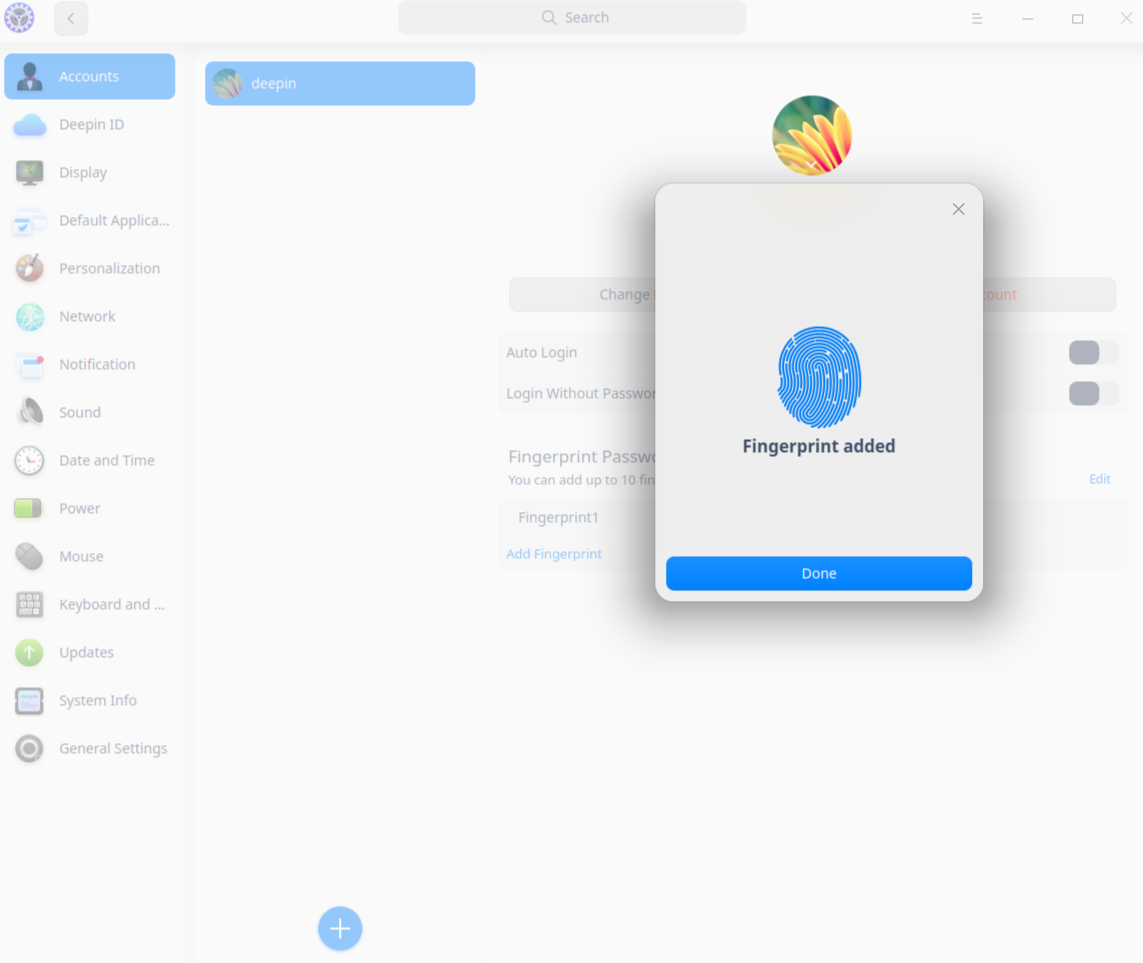 This is absolutely brilliant.
Conclusion
When it is claimed that Deepin is a revolution I think the argument does not fall short. We are talking about the most elegant Linux distribution there is and although it is relatively new compared to others, thanks to its good work it has gained a respectable place within the community.
Deepin Linux is for novice users because it intends that anyone feels comfortable with it. So, it is stable because Debian is the system-base.
Tell us, have you used Deepin Linux? Do you like it? will you use it? Leave us a comment and share this post.
Thanks for reading this post.