Some time ago, we couldn't play games on Linux. Thanks to the support of big companies like Valve, things have been changing and although it could be better, it doesn't compare to how we were years ago. Proof of this is that today you will learn how to install Steam on Linux Mint. So, you can open your system's door to the gaming world.
What is Steam?
Steam is a digital distribution platform for video games developed by Valve Corporation. Thanks to it, you can purchase, play, uninstall and manage the games you want and that are available.
In addition to this, with Steam we can have a complete experience thanks to a system of game achievements shared through the cloud with friends and others.
Thanks to Steam and therefore to valve, the gaming experience on Linux now looks different. And now on Linux we will be able to play many well-known titles as well as others dedicated to the platform.
That's why many users just installed Linux, are eager to be able to install Steam to enjoy all their Linux compatible games. Let's get to it.
Install Steam on Linux Mint
Steam is easily installable on a distribution like Linux Mint, which is one of the most popular distributions in the Linux world. To achieve this, we have to follow a series of steps.
First, open a terminal and update the whole system
sudo apt update
sudo apt upgrade
Thereafter, download the Steam installer using the following command
wget https://steamcdn-a.akamaihd.net/client/installer/steam.deb
Thereafter, you can install the package using APT.
sudo apt install ./steam.deb

After the package installation is finished, we have to launch Steam from the terminal.
steam &
When you launch it, you will be informed that other packages need to be installed in the form of dependencies. The process is basic, just press ENTER and the installer will do the job.
You will then see the list of packages you need to install. Again, accept the installation and the process will start.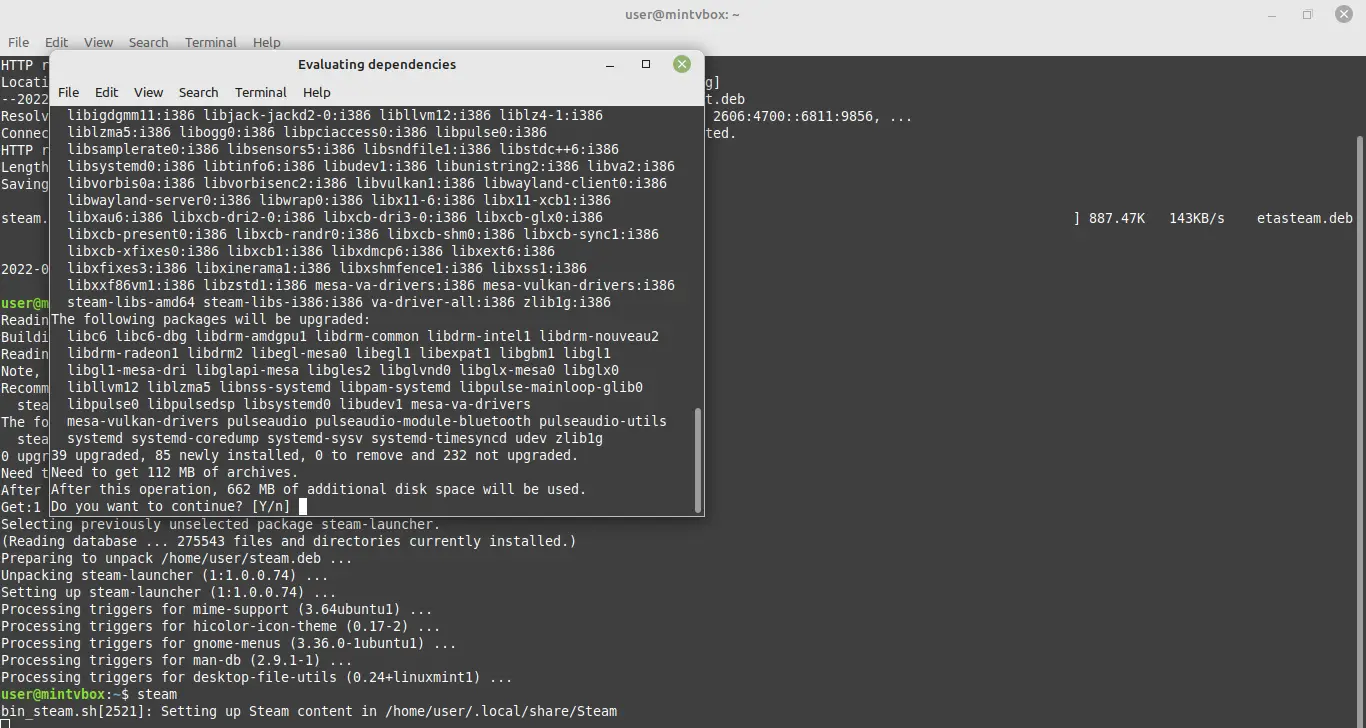 When finished, Steam will start. First it will update itself, and then you will be able to use it.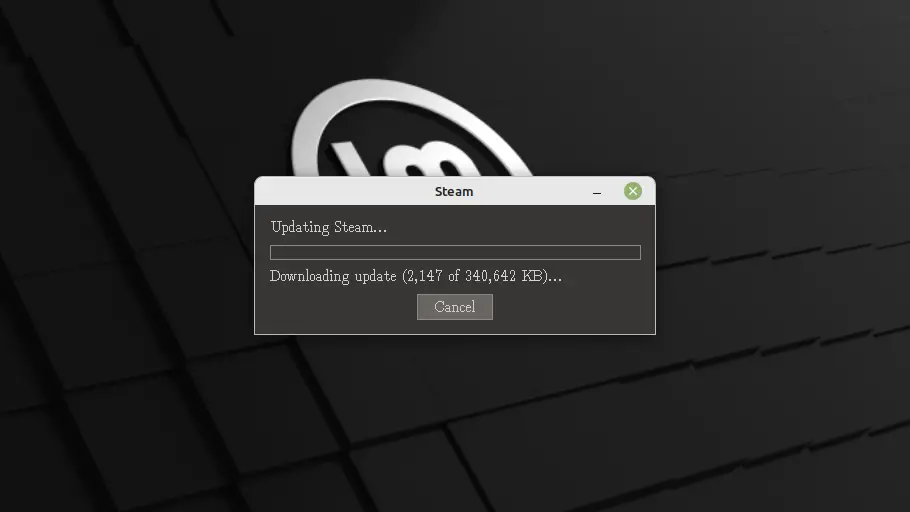 From now on, you can start it from the main menu and not from the terminal. (you need to restart the session)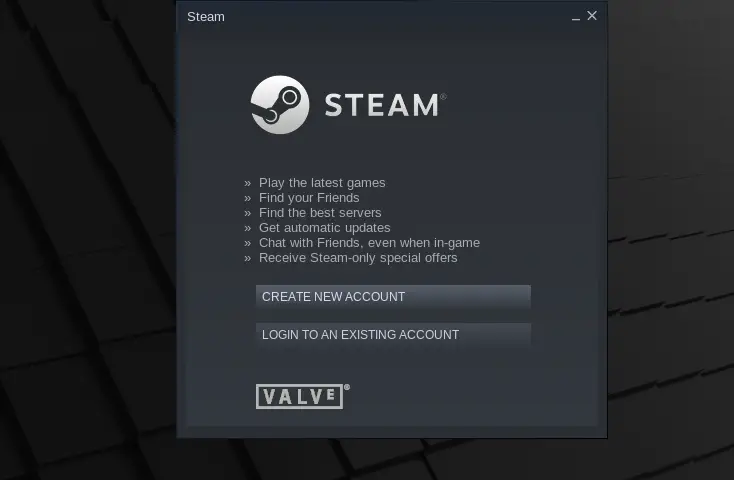 Uninstall Steam in Linux Mint
If you prefer not to use Steam anymore, then the best thing to do is to uninstall it.
sudo apt remove steam
And this way, it won't be on your system anymore.
Conclusion
Installing Steam is a simple process that opens the door to install many games on Linux. This way, we can offer a more complete alternative to those users who come from Windows.
I hope you liked this post, and you can share it.