For many, Spotify is the best music streaming service available today. That's why many Linux users wonder how to install it on their main system. Today, you will learn how to install Spotify on Manjaro Linux.
What is Spotify?
At this point, it's unlikely that you don't know what Spotify is, but using the Manjaro wiki as a reference
Spotify is a commercial music streaming service that offers content restricted by the digital rights management of record labels such as Sony, EMI, Warner Music Group and Universal.
To use it, we have to create a new account and then start using it from the application. Spotify has a free version that includes the most basic of its features, but also a paid version where we can exploit its full potential.
As it is so popular, Linux cannot be the exception, so we can use Spotify. That's why you'll learn about it today.
Let's get started.
Install Spotify on Manjaro Linux
The reality is that Spotify doesn't have an official package for Manjaro. However, you can use Flatpak or Snap to install it without too much trouble. Personally, I recommend using the snap version.
Install Snap on Manjaro Linux
Snap is canonical's solution for self-contained packages that have all application dependencies in one place.
First we have to install Snap on Manjaro. The good thing is that it is present in the system repositories.
Open a terminal and after updating the whole system, run
sudo pacman -S snapd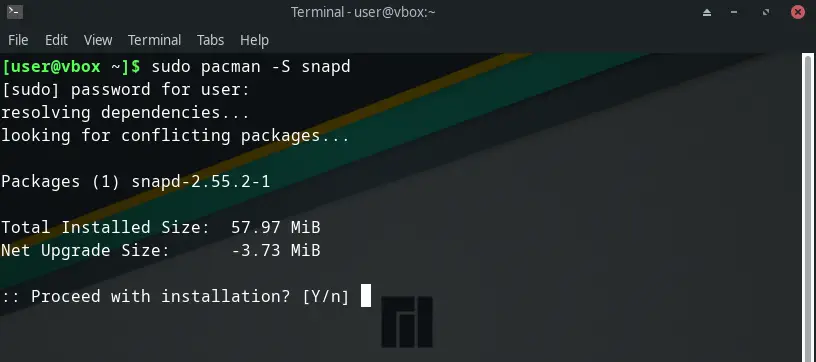 Thereafter, enable and start the Snap service
sudo systemctl enable --now snapd.socket
Next, create a symbolic link to enable the classic option in snap.
sudo ln -s /var/lib/snapd/snapd/snap /snap
Snap is now available on Manjaro Linux.
Install Spotify on Manjaro Linux using Snap
Now with Snap installed, we just need to run the following command
sudo snap install spotify
This will start the whole download and installation of Spotify.

When the process is finished, you will need to run it from the main menu.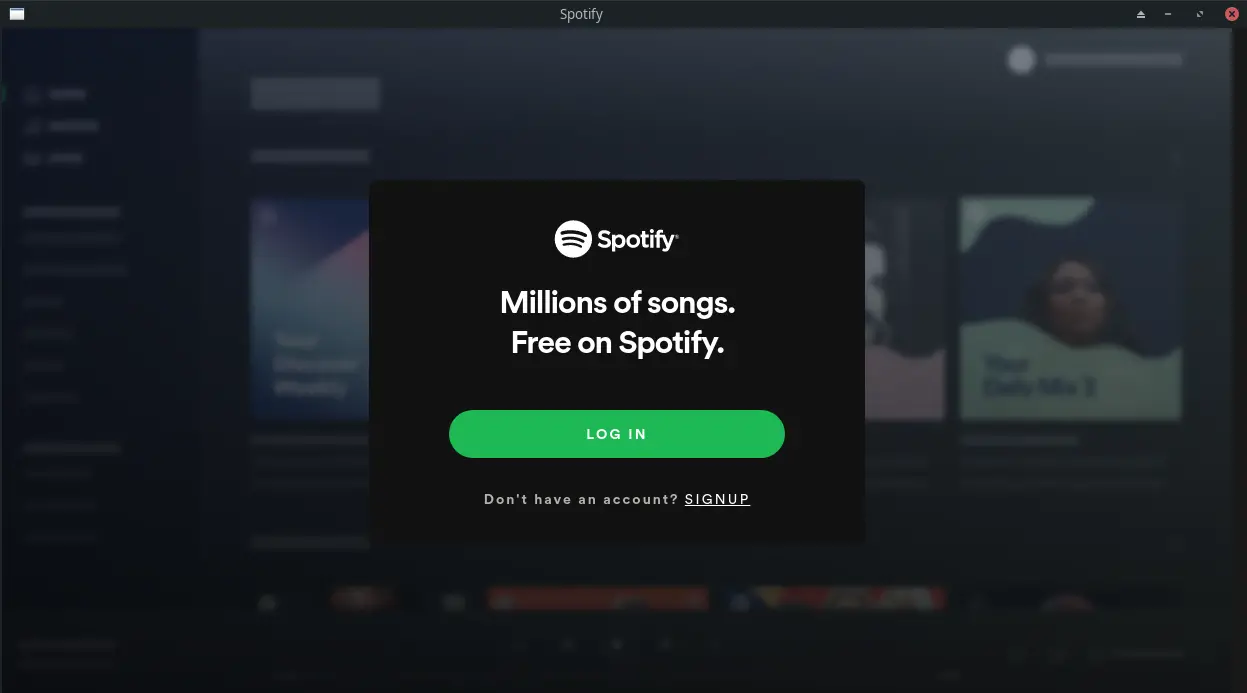 Installing Spotify using Flatpak
By default, Manjaro includes Flatpak, so you don't have to install anything else on your system. To achieve this, then you have to run.
flatpak install flathub com.spotify.Client
Alternatively, you can run it from the main menu of the desktop environment.
Uninstall Spotify on Manjaro Linux
If you prefer not to use Spotify anymore or have finished your trial, then the best thing to do is to remove it from the system. To achieve this, you need to run the correct command according to your installation method.
If you installed Spotify on Manjaro Linux using snap, then you must remove it by running
sudo snap remove spotify
And in the case of Flatpak, then you have to run
sudo flatpak uninstall com.spotify.Client
It's as simple as that.
Conclusion
Thanks to this post, you learned how to install Spotify on Manjaro Linux. The procedure is effortless and within everyone's reach.
I hope you liked this post and help us to grow.