Virtualizing operating systems may read as something too complicated and only reserved for hackers or people with too much knowledge about systems, but the reality is that VirtualBox makes it effortless. So today, let's learn how to install Oracle VirtualBox on Manjaro Linux. The procedure is pretty simple, let's go for it.
Introduction—What's Oracle VirtualBox?
VirtualBox is a Virtualization Software for x86 and AMD64/Intel64 architectures. It is developed and maintained by Oracle, who keeps the source code of the application closed. Thanks to VirtualBox, we can virtualize operating systems inside our existing computer, creating a virtual machine.
This virtual machine requires hardware resources of the computer as well as elements of the host operating system. All these techniques are transparent to the user, since we can manage it from a comfortable graphical interface.
Two things characterize VirtualBox: ease of use and free of charge. Unlike VMWare, VirtualBox is free and we can use it under almost any circumstances. Moreover, it is so easy to use that a novice could use it in a matter of minutes.
Because of these two features, VirtualBox is one of the main weapons we have for creating Virtual Machines for operating system virtualization.
Let's get started.
Install Oracle VirtualBox on Manjaro Linux
In my current case, I have kernel 5.15 on my Manjaro Linux. This must be considered, to find out the kernel version, run..
uname -r
Then, with this information, we can start the installation. Fortunately, VirtualBox can be installed from the terminal and using Pacman. To achieve this, just run.
sudo pacman -S virtualbox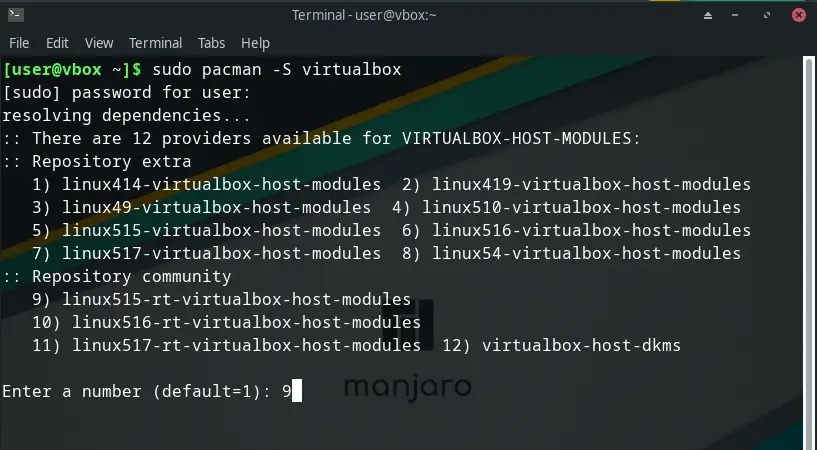 There, the required dependencies will be calculated. One of them has different providers. As my kernel is 5.15, so I will choose the option that has that kernel version. In my case, 9
Then the whole installation process will continue. When finished, you can use VirtualBox by running it from the main menu.
Using VirtualBox on Manjaro
When you run VirtualBox from the main menu, you will see an interface like this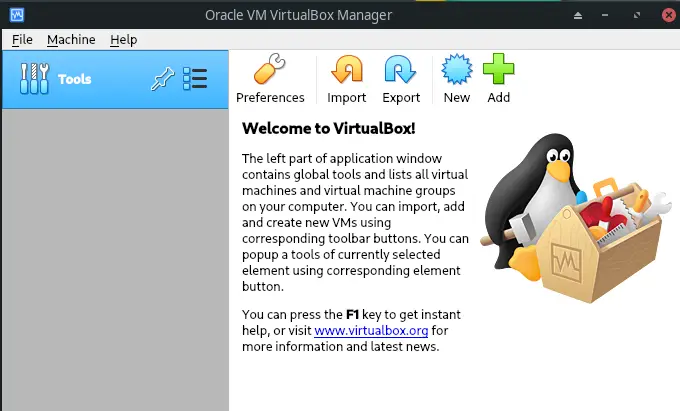 From there you can create a virtual machine by clicking the New button and from the main menu you can import an existing virtual machine.
Furthermore, you can check the version of VirtualBox from the help menu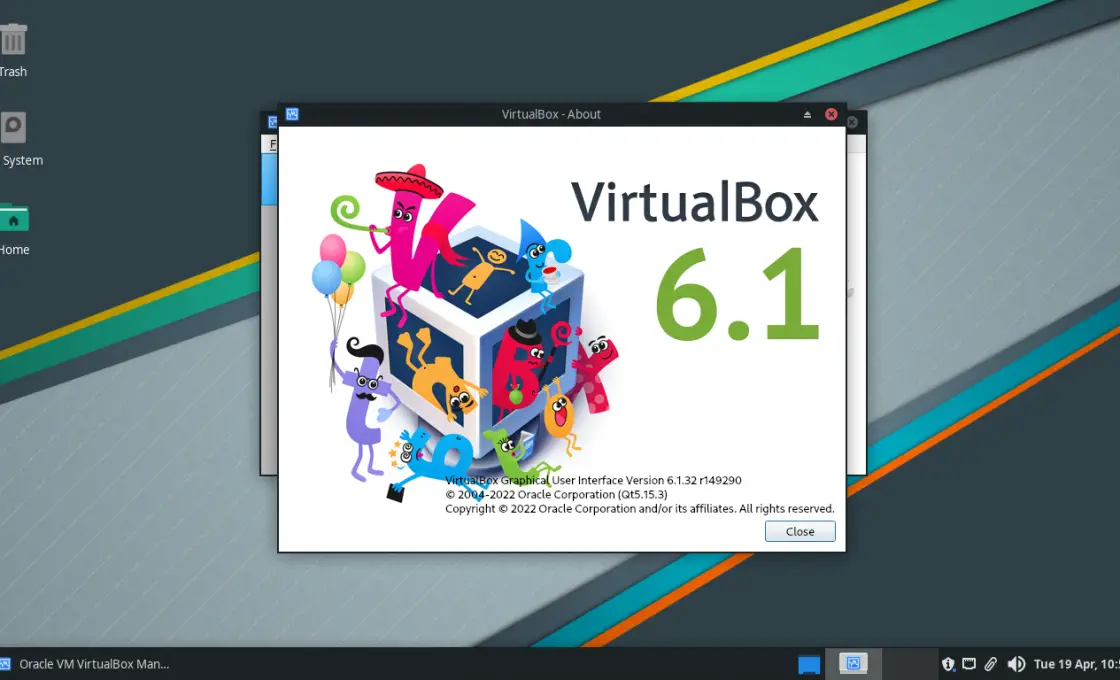 Uninstall Oracle VirtualBox on Manjaro Linux
If in the future you want to uninstall VirtualBox from the system, then you have to run the following command
sudo pacman -R virtualbox
This way, it will no longer be on the system.
Doing this process is important to save hard disk space.
Conclusion
Thanks to this post, you learned how to install Oracle VirtualBox on Manjaro Linux by following a few steps. The reality is that this software is so powerful that it's hard to believe that installing it is so easy.
I hope you liked this post and help us to share it and grow.