Learning to manage our personal information using the computer is a common element of our time, so I will teach you how to install and use Kontact on Ubuntu 20.04.
What is Kontact?
To understand very well what Kontact is, it is enough to read the following definition:
Kontact is an integrated solution to your personal information management needs. It combines applications like KMail, KOrganizer, and KAddressBook into a single interface to provide easy access to mail, scheduling, address book, and other PIM functionality.
Kontact unifies several personal information management applications into a single window to give you the best possible experience and boost your productivity. With Kontact, you can use all the tools of our powerful suite in one place. Unlike proprietary web applications, we value your privacy and support open standards, which is why Kontact gives you full control over your data. You can of course also access your data offline if you want to.
Although Kontact is part of the Plasma desktop environment it is so good that there is a way to use it in other distributions that do not use Plasma.
Install Kontact on Ubuntu 20.04
We can install Kontact in different ways on Ubuntu 20.04 and each option or method will depend on how you do best.
Method 1: Using Flatpak to get the latest version
Although Kontact is available from the official repositories, they are outdated and we can get the latest version available. But for that we need to install Flatpak.
So, first, we have to install a modern version of this program with a PPA:
sudo add-apt-repository ppa:alexlarsson/flatpak
sudo apt update
Finally:
sudo apt install flatpak
Then add the Flathub repository which is where Kontact is hosted
flatpak remote-add --if-not-exists flathub https://flathub.org/repo/flathub.flatpakrepo
And then install it by running
flatpak install flathub org.kde.kontact
Then you can run it from the main menu.
Method 2: Using the official repository
This method is quite safe and fast to use because all you have to do is run:
sudo apt install kontact
But this method has the problem that we will not be able to install the latest stable version available.
So, many people may not like it.
Using Kontact
As soon as the program is installed, you will have to run it from the main menu.
The first screen refers to the need to add your email account. Follow the easy steps and at the end, Kontact will be properly configured.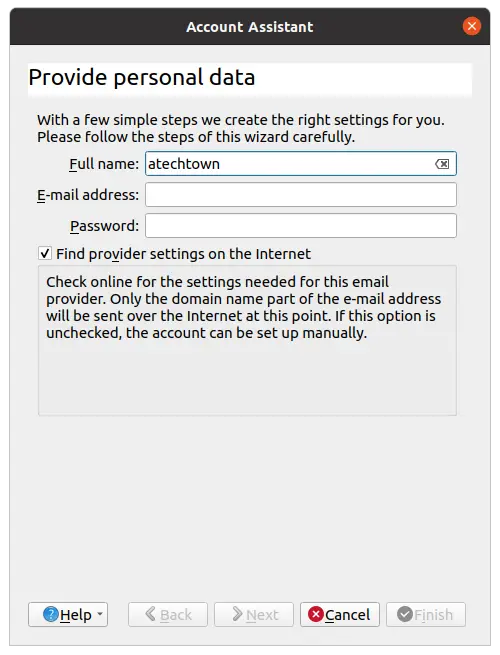 Kontact's graphical interface gives you an idea of how complete the program's functionality is.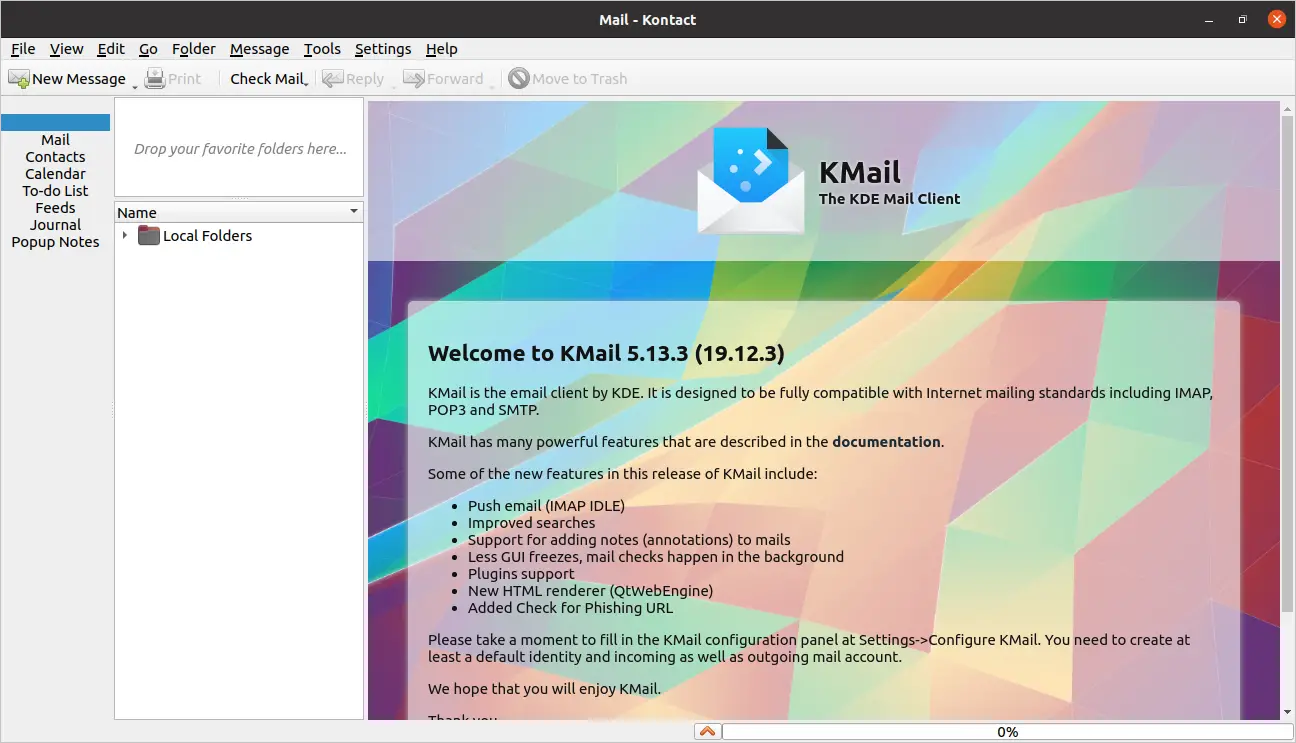 On the left side is a panel with all the integrated applications.
First, you will see the application summary that quickly shows if you have new emails, tasks, or notes.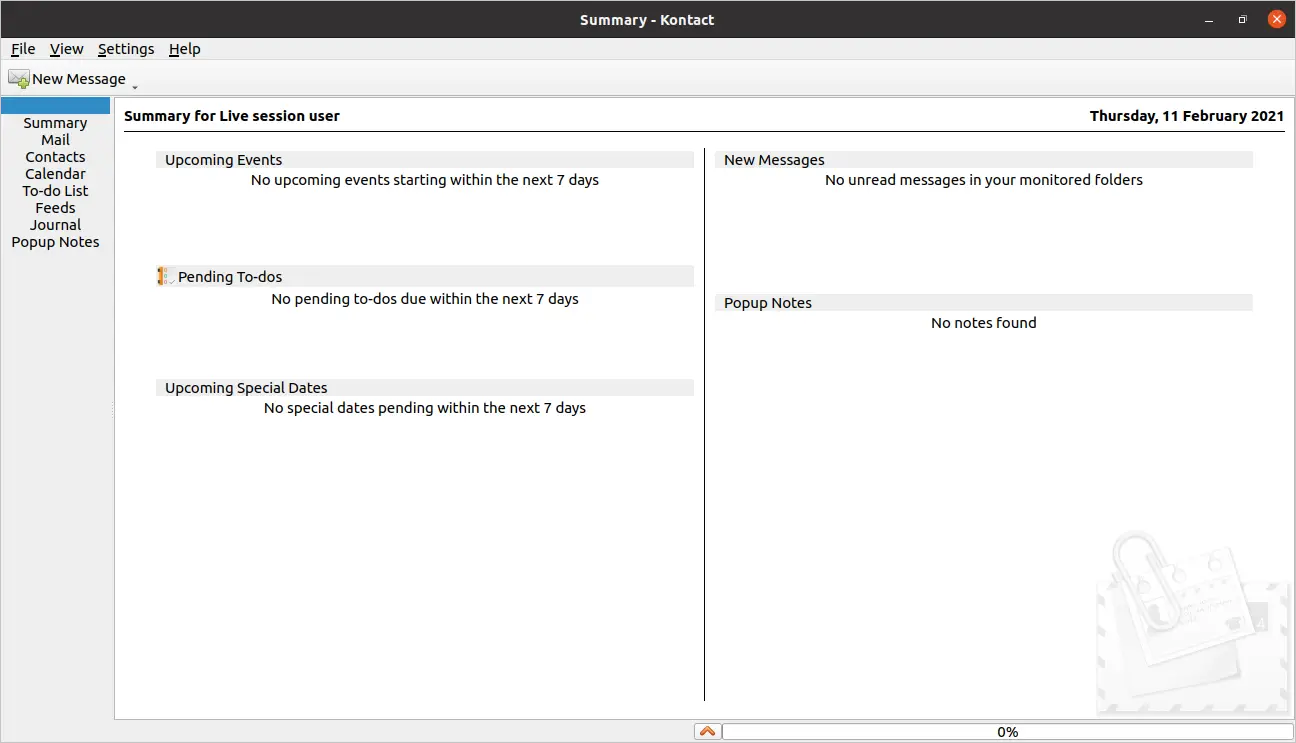 You can check the Mail section where you can send and receive emails in a very comfortable and integrated way on the desktop.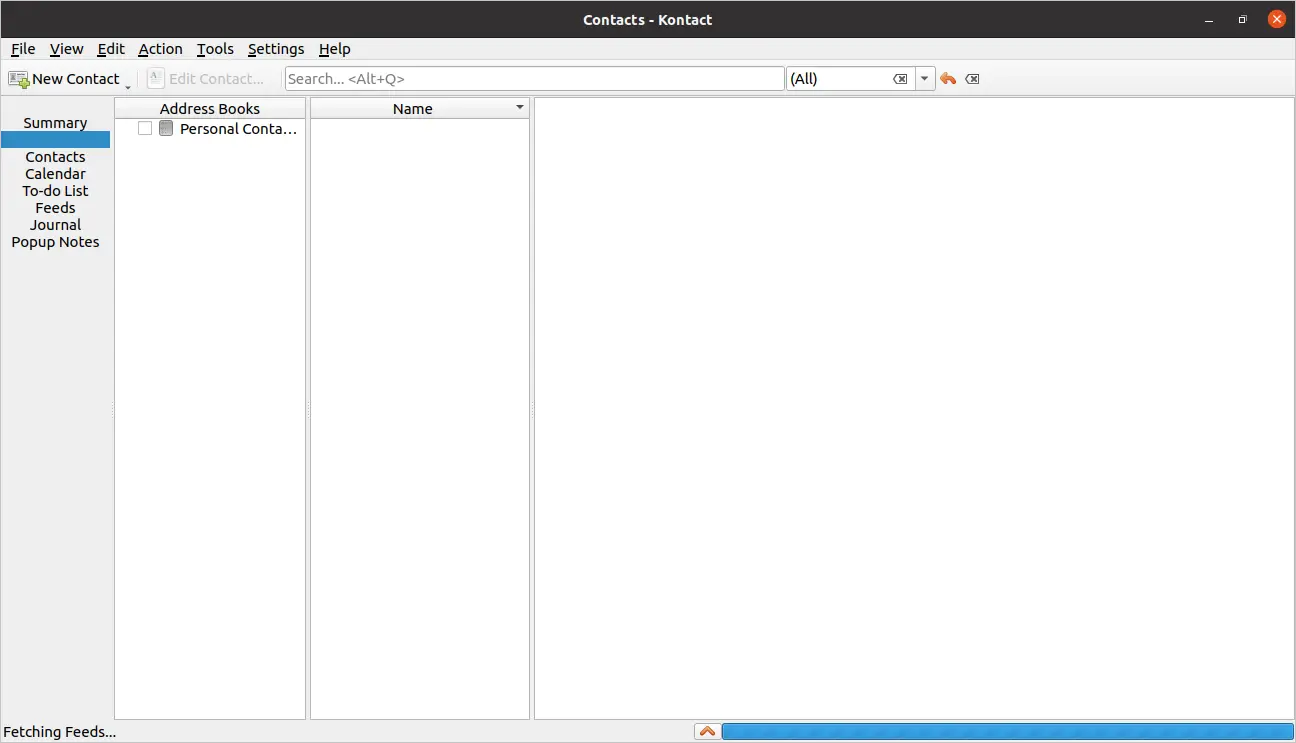 Checking your calendar notes is a very easy task with Kontact.
Also, you can create notes all from one place.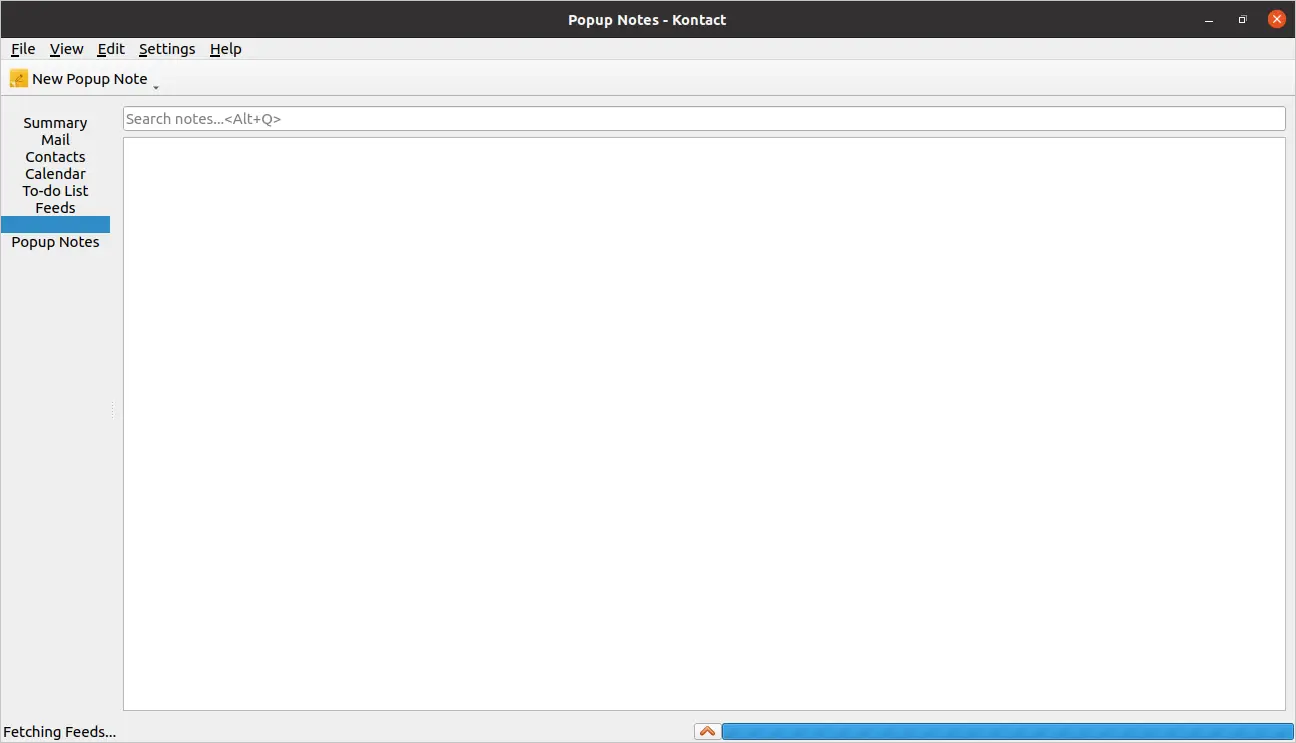 Removing Kontact
In case you want to uninstall Kontact, you can do it according to the installation method you have chosen
In case you have used Flatpak, you can do it by running:
flatpak remove flathub org.kde.kontact
If you installed it via repository, you can uninstall it by running:
sudo apt remove kontact
With those two commands, you can remove it from the system without any problems.
Conclusion
Kontact is a fairly modern application that helps us with personal information management tasks, with a mail client, calendar and contacts are emerging as an efficient and secure option for our needs.
So, did you know Kontact? do you like it? have you used it? leave us a comment and share our post.