Foxit PDF Reader is a small, fast, and feature-rich PDF viewer that allows you to open, view, and print any PDF file. At first, it was available only for Windows but over time it has provided support for Linux. One of the best features that Foxit Reader has is that it is light, fast, and capable of opening large files at a good speed.
So it is a solid alternative to many open source and proprietary PDF Readers.
Some features of Foxit Reader:
Possibility to use tabs to open several documents simultaneously.
The ability to perform text selection with the mouse, text search in multiple files, and form-filling functions.
Ability to process multimedia files.
Now let's install it.
Install Foxit Reader on Ubuntu 20.04
Foxit Reader is available for download from the project's website. Choose Linux 64 or 32-bit version depending architecture of the system. Once download is complete, decompress tar.gz from the graphical interface or by running,
tar xvfz FoxitReader.enu.setup.2.4.4.0911.x64.run.tar.gz
This command is from the same directory where the file is.
Then, assign run permissions to the file,
chmod +x FoxitReader.enu.setup.2.4.4.0911(r057d814).x64.run
And finally, run the file on the terminal.
./FoxitReader.enu.setup.*.run
Note: Change the file name according to the downloaded version. Just replace it with the appropriate one.
This starts the installation.
Choose a location for the installation.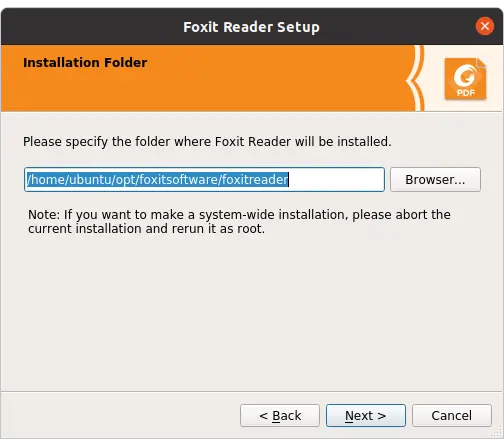 After that, accept the License terms and click the Next button.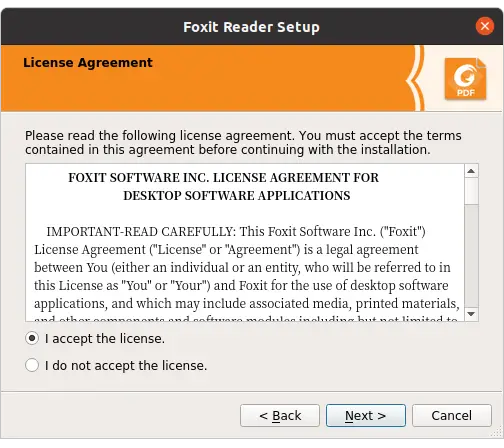 The installation starts and ends with the following message. Click the Finish button.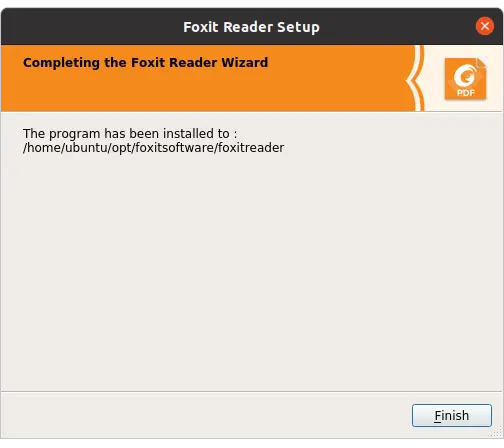 Running Foxit Reader on Ubuntu 20.04
You can launch Foxit Reader from the main menu as another application or take a PDF file and open it with Foxit Reader by right-clicking on the file.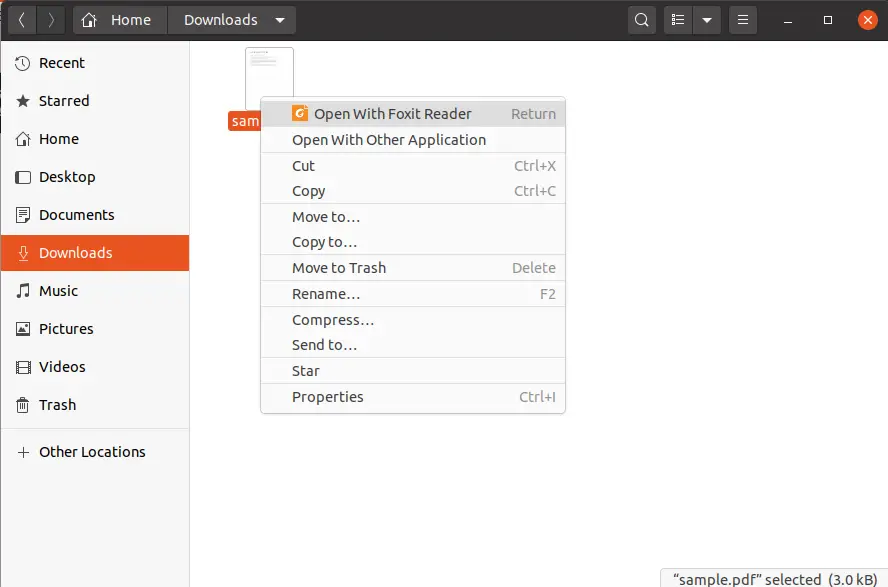 It has a basic graphical interface, simple but it does the job.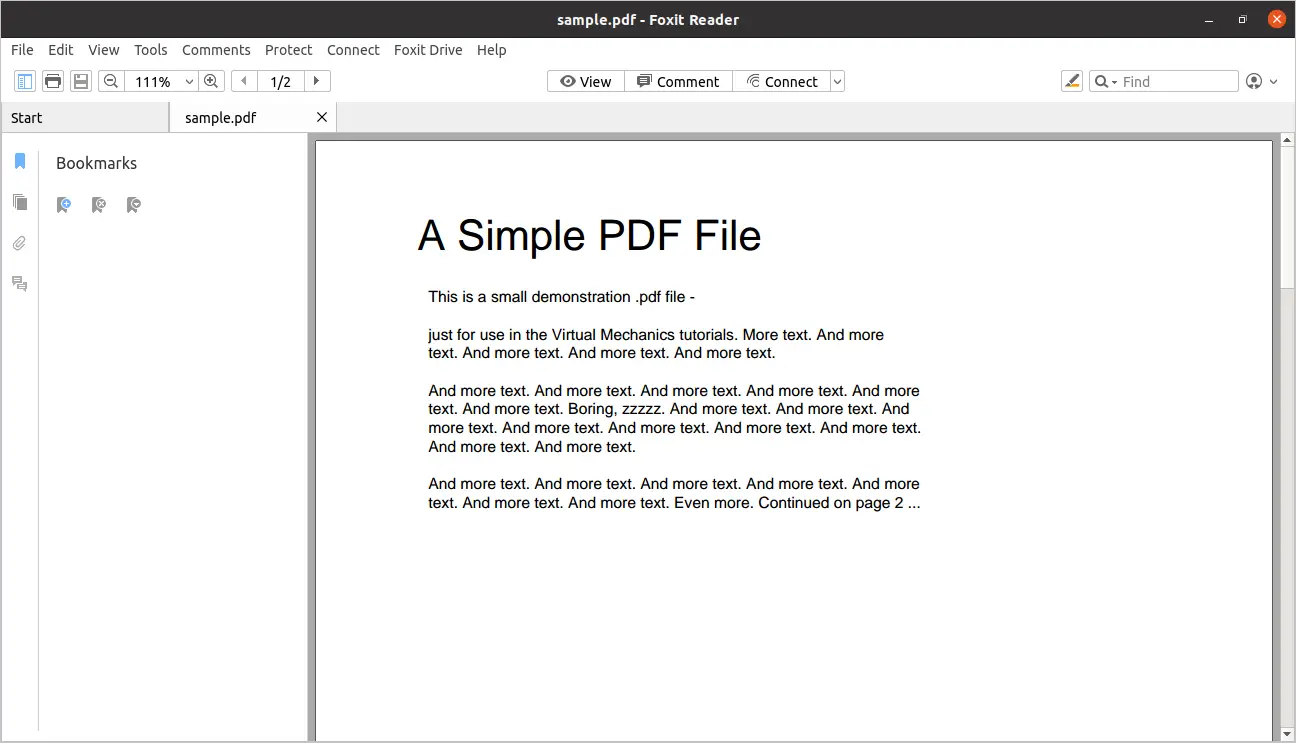 Removing Foxit Reader
You can uninstall Foxit Reader, just by deleting the folder you chose for the installation.
In this case, it is /home/ubuntu/opt/opt/foxitsoftware/foxitreader So, delete it by running
rm -r /home/ubuntu/opt/opt/foxitsoftware/foxitreader
And then there will be no trace of Foxit Reader left.
Conclusion
PDF readers can be one of the most underrated applications until we come across one that is worth the money. Foxit Reader is one that helps us from the simple to better view our PDF files. It's a great help on modest computers because it's lightweight and doesn't consume resources.
Leave us a comment, telling us your experience with Foxit Reader? did you know it? do you use it? Also, share this post