Although almost all audiovisual content is on streaming platforms, there are still local media files. And for that, you need a player with all the basic and not so basic functions to enjoy the experience. One of them is SMPlayer and in this post, you will learn how to install it.
SMPlayer for Ubuntu
According to the project's website:
SMPlayer is a free media player for Windows and Linux with built-in codecs that can play virtually all video and audio formats. It doesn't need any external codecs. Just install SMPlayer and you'll be able to play all formats without the hassle to find and install codec packs.
However, the full potential of SMPlayer is because it is a Mplayer front-end. Therefore, SMPlayer can play most of the most popular video and audio formats.
On the other hand, the application has other features that make it an excellent choice. Some of them are:
Support the most known formats and codecs: avi, mp4, mkv, mpeg, mov, divx, h.264
The user does not need to find and install third party codecs
SMPlayer can play YouTube videos.
We can use skins for SMPlayer.
SMPlayer can search and download subtitles from opensubtitles.org.
Of course, SMPlayer is Open Source (GPL License)
In addition to this, it has many advanced features such as reproduction velocity management and more.
Install SMPlayer on Ubuntu 20.04
For this post, we present you with two methods to obtain SMPlayer. Although they are quite similar, the main difference is that with one we can have the latest version of the application and the other not.
Let's start.
Method 1: Getting SMPlayer using the Ubuntu Repositories
SMPlayer is an application supported by many Linux distributions. This is why it is available from the official Ubuntu repositories.
In short, what we have to do is install it using the APT package manager.
So, open a terminal from the main menu or by pressing CTRL + ALT + T
Then, refresh the source of APT.
sudo apt update
And install SMPlayer by running the following command:
sudo apt install smplayer
After the installation is finished, you can run it from the Ubuntu main menu.
Method 2: Install SMPlayer from PPA
PPAs are valuable tools that allow you to have in many cases the latest version of a program. In this case, SMPlayer is available from the official Ubuntu repositories but the latest stable version is not available.
So, if you want to have the latest stable version of SMPlayer and enjoy all its new features, then you have to add the PPA.
In a terminal, add the SMPlayer PPA
sudo add-apt-repository ppa:rvm/smplayer
Then, refresh APT
sudo apt update
And finally, install SMPlayer with the following command:
sudo apt install smplayer
Additionally, you can install some themes and skins and Youtube support:
sudo apt install smtube smplayer-themes smplayer-skins
In case you have installed SMPlayer from the official repositories as described in method 1, you can get the latest version of the application by running it:
sudo apt upgrade
And then, run the program from the main menu.
Running the application
Once the application is ready, run it and you will see the SMPlayer graphical interface.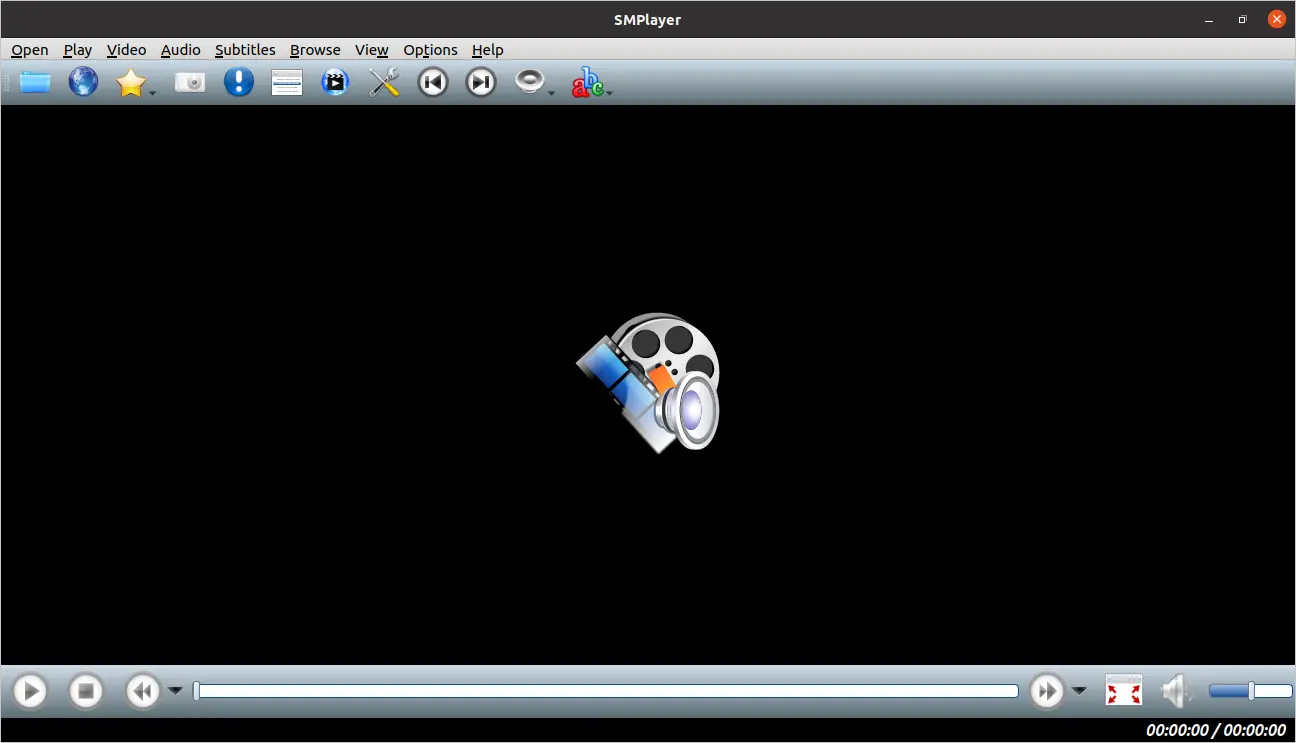 Another thing you can check is the application preferences. In it, you can discover the full potential of the application.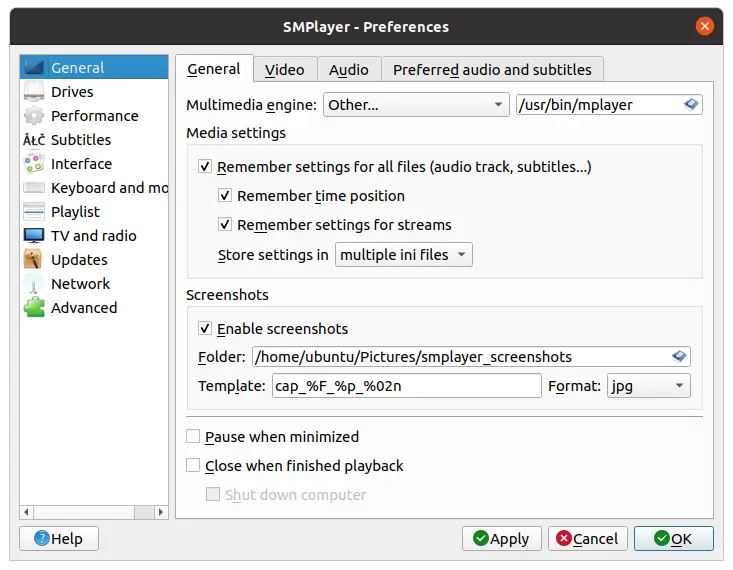 Now you only have to choose one file and play it.
Uninstall SMPlayer on Ubuntu 20.04
If you want to uninstall SMPlayer from the system, just run APT together with the remove or autoremove subcommand. For example:
sudo apt autoremove smplayer
In case you have added the SMPlayer PPA, you have to remove it first.
sudo add-apt-repository --remove ppa:rvm/smplayer
And then uninstall SMPlayer.
sudo apt autoremove smplayer
This way neither the PPA nor the application will be in the system.
Conclusion
SMPlayer is a media player powered by Mplayer and thus gains the ability to play many media formats. It also supports many features and plugins as well as themes.
In this post, you have learned how to install it in Ubuntu 20.04 using both the official repositories and the external PPA
So, what do you think about SMPlayer? do you like it? have you tried it? Leave us a comment and share the post.