LogSeq is a gem of an application that is becoming more and more important on Linux. Of course, we can also install it on Debian 11. However, today we will show you how to install LogSeq on Debian 11 using AppImage. It's easy. Let's go for it.
What is LogSeq?
According to the application's website
Logseq is a cheerful open source profiler that works on local Markdown and Org-mode plain text files. Use it to write, organize and share your thoughts, keep your to-do list and build your own digital garden.
Nowadays, programs like Logseq, which will allow us to write, organize and share our thoughts, keep our to-do list, etc. are essential to know.
From a technical perspective, LogSeq is open source and created with web technology that allows us to run it on many systems.
Thanks to LogSeq, you will be able to organize your tasks and projects with the built-in workflow commands, such as NOW/NEXT/DONE, A/B/C priorities and repetitions of scheduled deadlines.
Therefore, it has excellent Linux support. So, we can install it using the AppImage format compatible with all distributions.
Let's go for it.
Install LogSeq on Debian 11
AppImage is a type of package for Linux that is essentially the equivalent of the portable versions of Windows. That is to say, in a single file the whole application is packed together with its dependencies.
So, the first step is to download the AppImage version of LogSeq from the GitHub profile.
Then, download the Linux version. Thereafter, from the file browser, assign it the run permissions and then double click to start it.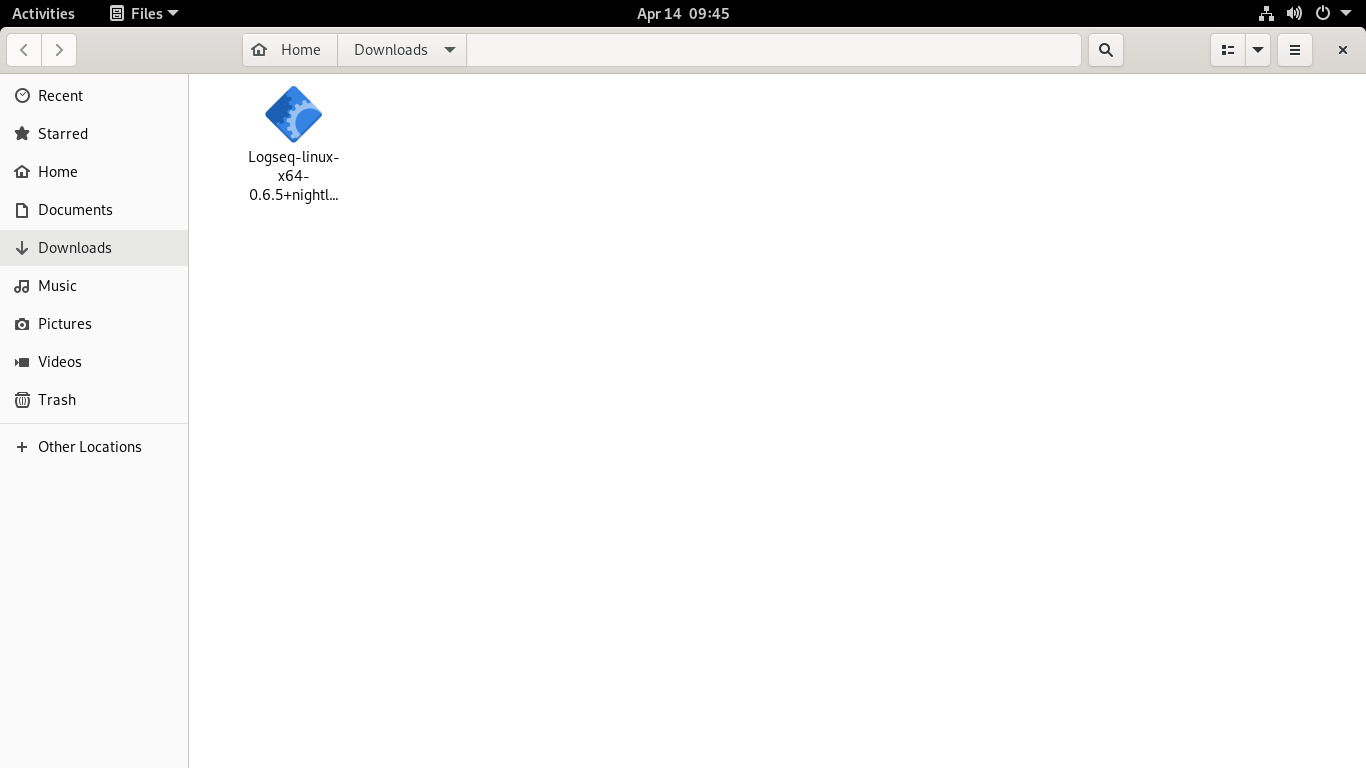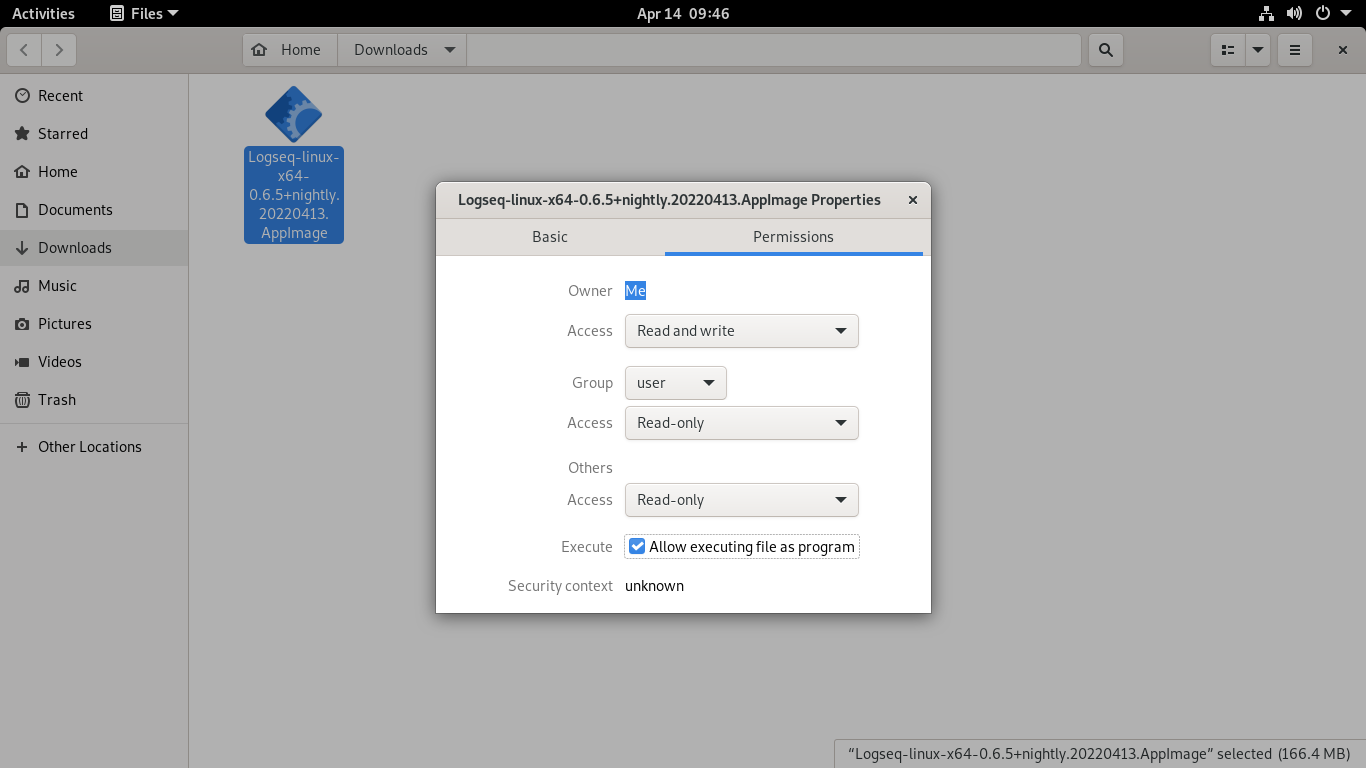 Using the terminal to complete our objective
This process can also be done using the terminal. To achieve this, we can download LogSeq using wget.
wget -c https://github.com/logseq/logseq/releases/download/nightly/Logseq-linux-x64-0.6.5+nightly.20220413.AppImage
Set execution permissions to the downloaded file
chmod +x Logseq-linux-x64-0.6.5+nightly.20220413.AppImage 
And finally, run it using this command
./Logseq-linux-x64-0.6.5+nightly.20220413.AppImage
The only drawback of this method, is that the commands we have presented to you, will change as soon as the version of LogSeq is changed. So, you have to update and run them.
Using LogSeq
As soon as you open the application, you will notice that there is a test note. It functions as a short tutorial where you will learn how to use the application and take notes.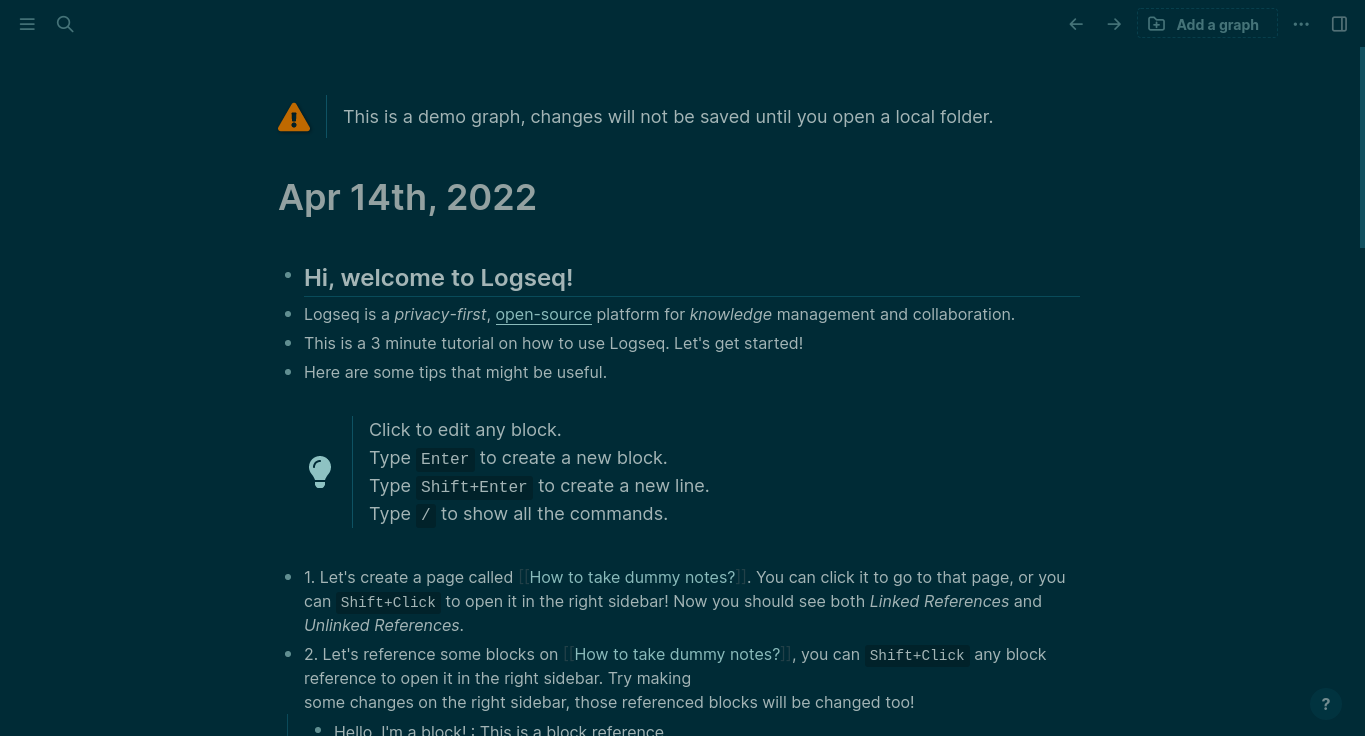 If you want to start with your work, then you have to click on Add a graph, where you will be asked for the folder where your work will be stored.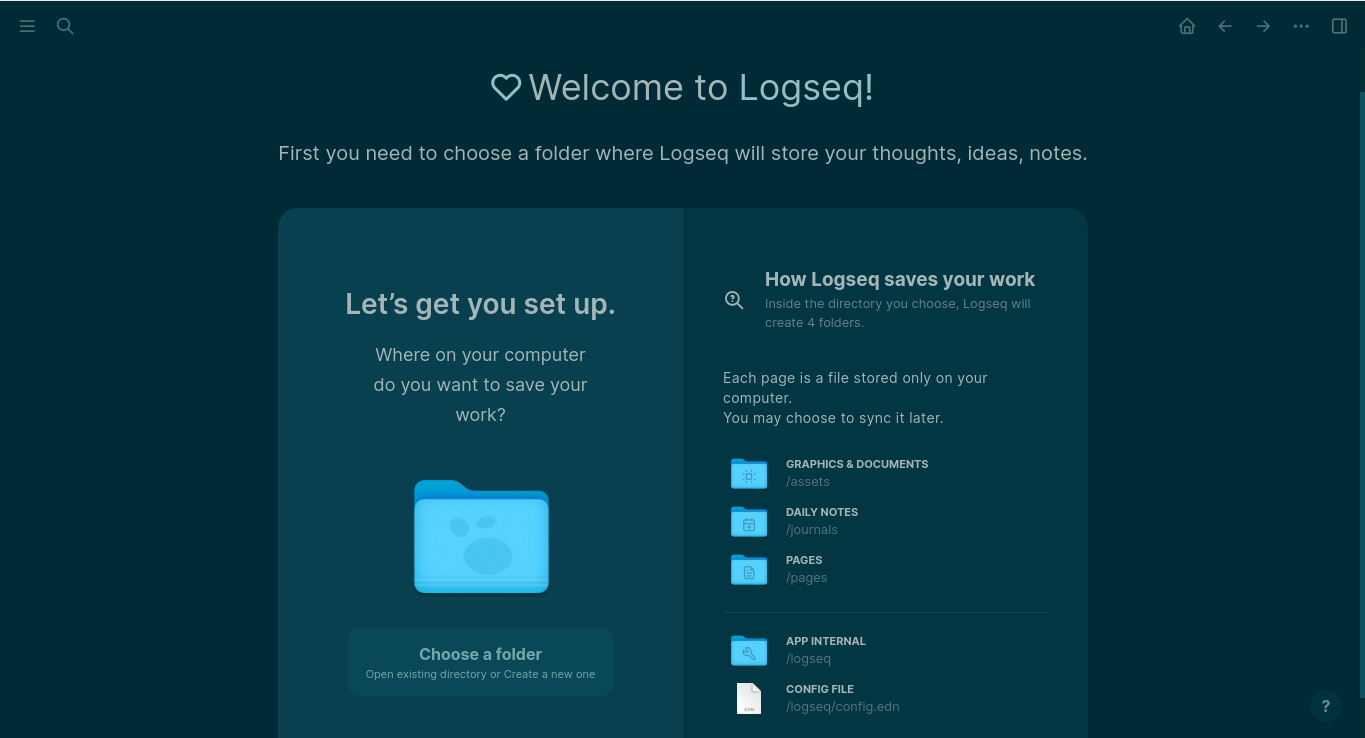 After this, you can start your work.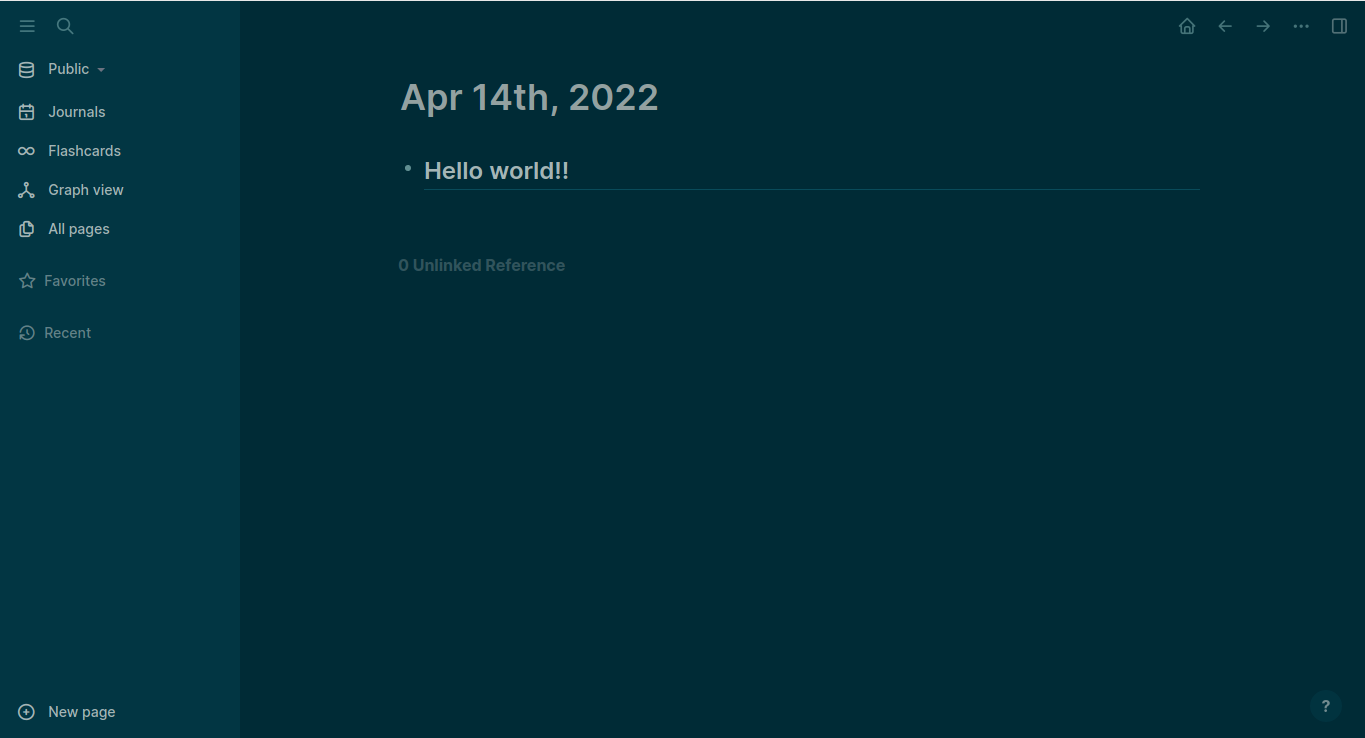 Uninstall LogSeq using AppImage
Just like on Windows, to uninstall LogSeq from your system, you just need to delete the file you downloaded. To achieve this, you can use the system file browser or from the terminal run.
rm Logseq-linux-x64-0.6.5+nightly.20220413.AppImage 
In this simple way, no trace of the application will be left on the system.
Conclusion
LogSeq is a strong alternative to Obsidian that we can use without major problems. Focused on privacy and Linux compatibility, we will be able to use it knowing that we are safe.
I hope you liked this post and help us to grow by sharing this post with all your friends.