Many users prefer to use a VPN for their day-to-day work with Linux or in very specific situations. For Windows and macOS there are many options, but in the case of Linux, we need to do a little more research. Today, I will introduce you to the best VPNs for Linux.
A VPN stands for Virtual Private Network and is a network offered to provide an extra layer of security for connections that are not considered private. It is an excellent tool to protect our daily digital activities, both business and personal.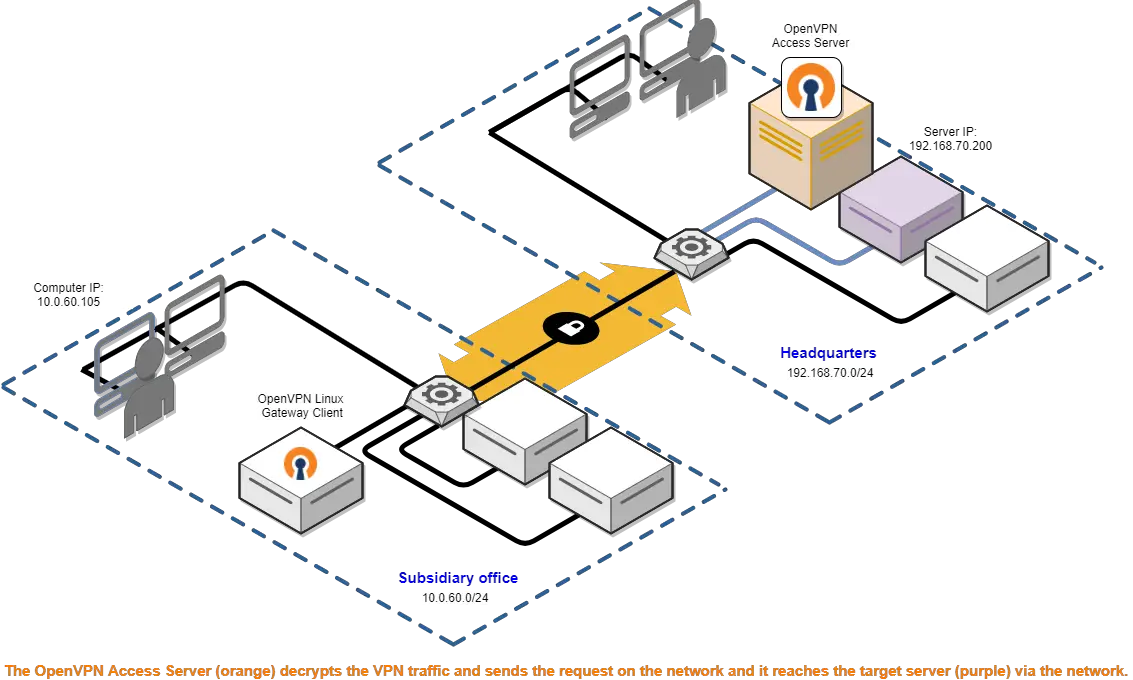 When we talk about VPNs, we are basically talking about two reasons: the first is due to the security that some public networks cannot offer, and the second is to access business resources from anywhere.
Another aspect that VPNs offer is that they guarantee that Internet Service Providers (ISPs) do not track or record your Internet traffic, and thus do not sell your information to advertising agents or snoopers. However, keep in mind that this will depend on how secure your VPN provider is.
As mentioned at the beginning, there are many VPN providers around the world. However, most of them offer exclusive support for Windows or macOS. In the case of Linux, there are also many, and of good quality.
1.- Sufrshark
We start with SurfShark. This VPN provider also offers a private DNS service to further improve the quality and security of the service.
It has many servers worldwide with a high connection rate (10GBPS) which will make staying connected a pleasure. Some features of this provider are:
A very successful Ubuntu VPN graphical user interface.
Ultra-fast speeds (servers up to 10 Gbit)
Unlimited bandwidth and devices
30-day money-back guarantee. Ideal for testing it and giving our opinion before purchasing it.
With the graphical interface that offers, you can give a break to the terminal and from there manage all network traffic.
2.- ExpressVPN
ExpressVPN defines itself as the best option for Linux users. One of the reasons for this is that it offers pretty good support for this system, with clients for many distributions.
Otherwise, you can expect everything you would expect from a VPN provider: fast connections in various locations, support for many devices on various systems and a refund system during the first month.
Another important aspect is that the company states that it does not keep logs of any user data and offers a strong encryption protocol.
3.- Windscribe VPN
[Windscribe (https://windscribe.com/) is a solution that is a little less well known than the previous ones, but provides a great service with its VPN servers all over the world.
So, Windscribe has Servers in over 63 countries and 110 cities, as well as a system that allows you to block IPs and domains (ads) of your choice on all devices.
It also uses a powerful encryption system such as AES and configuration generators, so you can use it in a more personalized way.
One thing to note is that Windscribe Linux app can be used completely free, even with your VPN servers (OpenVPN and WireGuard) or other VPN providers. So, there is a bit of solidarity in this regard.
4.- ProtonVPN
Proton is one of the most respected VPNs in the Linux community worldwide. It defines itself as "High-speed Swiss VPN that safeguards your privacy" and they assure that by using their VPN we will be safe from intruders and spying.
In addition to being paid, ProtonVPN has a free version that allows you to take advantage of it in very specific situations of use. Proton VPN is available on all your devices, including PCs, Macs, smartphones, and even routers, so you will have no problem using it with your devices.
But there is one feature that sets Proton apart from the rest: VPN Accelerator is a set of technologies unique to Proton VPN that can increase your VPN speeds by over 400%.
So, it's a great option for Linux users.
5.- HideME
HideME is another of the veterans in the segment, with applications for many systems while being very fast in the configurations.
A striking aspect is that the HideME client is open source hosted on GitHub, so you will have guarantees of the application at least.
It has a free version that includes support for IPv6 and browsing speeds of up to 10 GBPS, making it one of the fastest.
Furthermore, this client for Linux includes support for Wireguard, so you can always count on it.
6.- Speedify
Speedify is a wonderful option as it is free but with a serious limitation of 2 GB of monthly traffic. However, it's worth having because you never know when it might get you out of a jam. Of course, you can always opt to buy one of the plans offered.
Speedify's features are similar to those already mentioned, it has support for many operating systems and devices, and the client for Linux is good.
Let Speedify automatically manage your connections, or manually set Priority levels to fine tune how and when they should be used. This way, you can define how and when to use the VPN.
More than interesting, this option for Linux.
7.- Ivacy VPN
Ivacy won the award for best VPN this year. So, it is a clear sign of its great work and quality.
Ivacy takes care of P2P support. So, File Sharing experience with servers that are specially optimized to deliver high-speed. It also has to be one of the providers that has the most servers available worldwide with more than 5700 servers in over 100 countries. Therefore, you should have no problem finding one at your disposal.
In the case of Linux, the Ivacy client supports many Linux distributions such as Ubuntu, Debian, Fedora and others. Therefore, we appreciate the important support provided.
8.- AirVPN
Although perhaps a little less well known, AirVPN is a company that offers a good and essential VPN service to many Linux users around the world.
In summary, from the website you will find this definition of the company and the service:
An OpenVPN and WireGuard based VPN operated by activists in defense of net neutrality, privacy and against censorship.
It has a powerful graphical interface for Linux, where you can manage the connections made to the VPN. This graphical interface called "Eddie" is very useful for those who do not want to use the terminal.
9.- Mullvad
Privacy is a universal right and the people at Mullvad take it very seriously. Thanks to this, you will have a serious, reliable, fast and very private VPN that allows you to surf with total security against hacking and espionage.
It has packages for Debian, Ubuntu, Fedora and other distributions that use DEB and RPM. However, they also provide configuration files in case you can't use the application.
Mullvad also offers advanced security shutdown and tight firewall integration with atomic operations without leaks, so it is very secure.
The only cons it is the slightly slow speed and a few servers compared to others.
10.- FreeVPN
FreeVPN is a service that provides a more secure internet by offering a free VPN. They say you can "Enjoy all the premium features you would expect from a paid VPN provider, but all for FREE".
The main advantages are:
P2P support
No login so our data will be much more secure.
Unlimited Bandwidth
Very fast with connections up to 10GBPS
The only downside is that there is only one server in the Netherlands, but it can be quite useful for some situations.
PureVPN
PureVPN is another VPN service that you will have as an option for Linux, but this one is said to be faster than the rest.
For example, PureVPN runs at hypersonic speeds of 20Gbps, so you can stream and download files faster. So, it is expected to be twice as fast as other services. Moreover, they work with AES 256-bit encryption to keep your online activity private.
Compared to others, it has fewer servers available, but it is also not bad with 6500 servers in 78 locations.
Plus, you can feel protected because PureVPN keeps your DNS data secure from potential threats.
Conclusion
In this post, we have told you which are the best VPNs for Linux that exist. Although they all have the same features, there are differences in the plans and some other features.
The last point is that there are free services that can be used for a few strict occasions, but not with the same reliability.