Image editing is at its best. Every day there are more and better tools and a market willing to pay for them. So using Linux should not be a limitation for it, because there are many alternatives. In this case, we will show you how to install Glimpse on Ubuntu 20.04 an image editor that brings with the power of GIMP other important features.
What is Glimpse?
Glimpse is an open-source image editor based on the GNU Image Manipulation Program 2.10.18
Born with the primary goal of adding new ideas to the well-known GIMP and promoting open-source software, here comes another alternative for image editing.
Now, what can we find in Glimpse, well, at first everything we can do in GIMP but with a more refined and polished user interface.
Also, they added keyboard shortcuts and configuration settings from PhotoGIMP to make your transition from expensive commercial image editing software easier. Another thing the developers have in mind is the inclusion of plugins in the not too distant future.
So if you like GIMP but feel there is a lot of room for improvement, Glimpse may be just what you need.
Install Glimpse on Ubuntu 20.04
Fortunately, this application can be installed in several ways. So we can always choose the one that best suits our needs without any problems.
Here we will explain several and you only have to choose one.
Install Glimpse on Ubuntu 20.04 using the Ubuntu Software Center
The Ubuntu App Store is full of modern applications that we can install with just a few clicks. Fortunately, Glimpse is present in it which makes it very easy to install.
So, open the app shop from the main menu, and in the search box type glimpse.
You will be shown some results where you have to choose the best one, which in this case is the first one.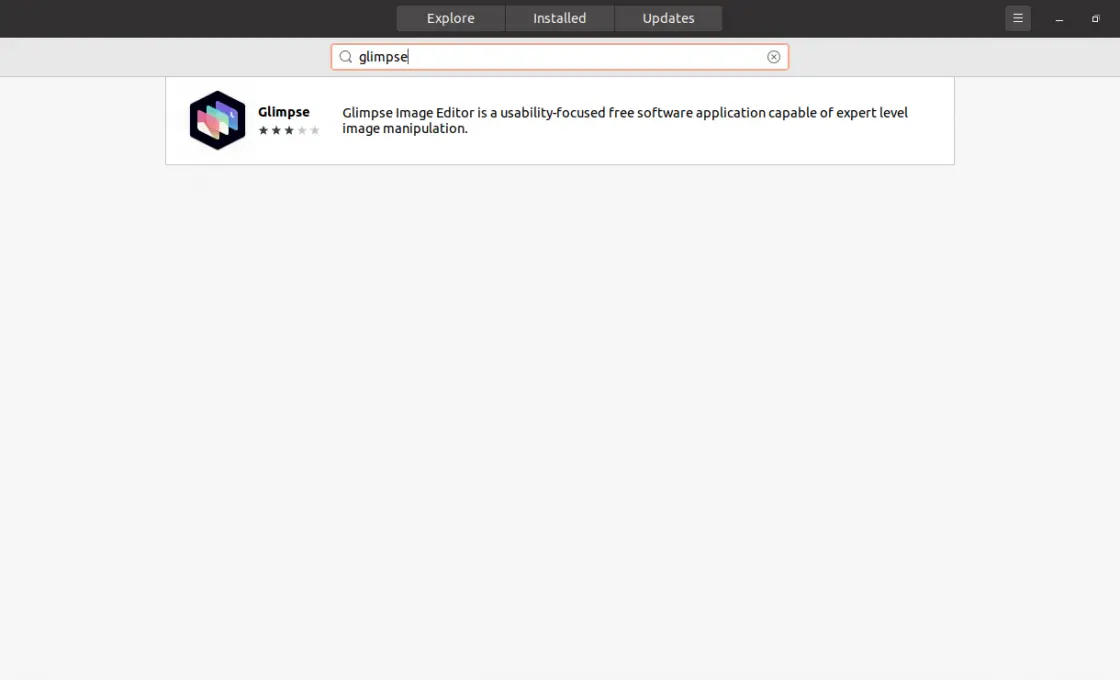 When you click on it, you will see information about the package in question.
Click on the Install button to start the installation process.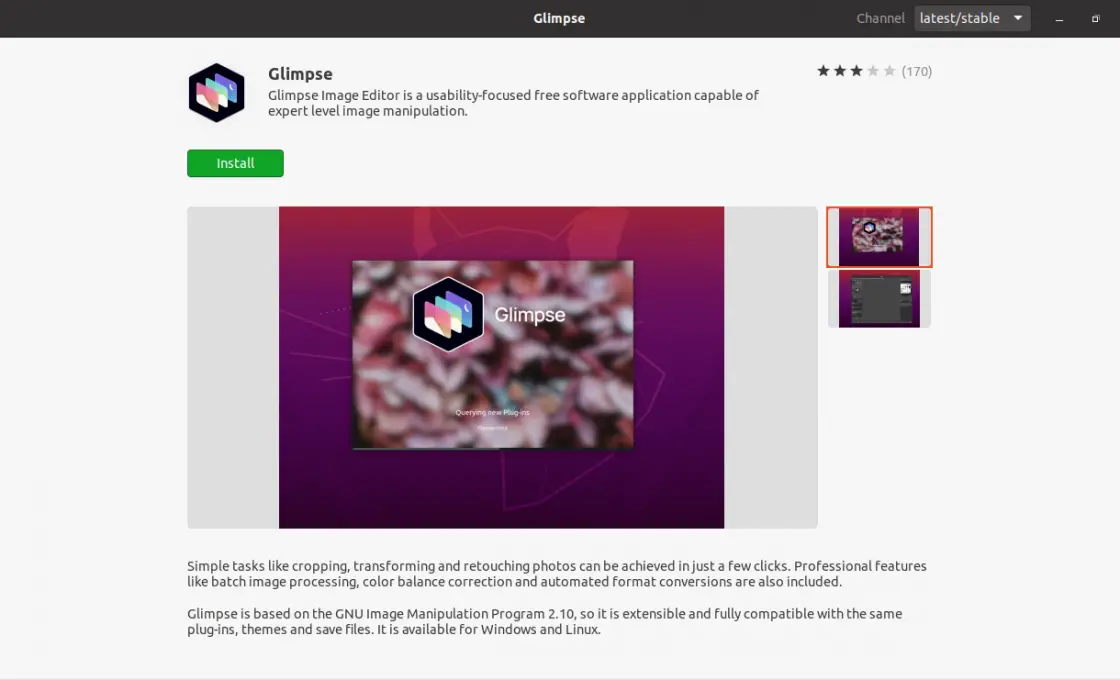 When the process is finished you will be able to run it from the main menu.
Using the Snap command
If you prefer to use the terminal because it is faster or because you do a lot of work with it, you can do it with the snap command.
This command allows you to manage packages with Canonical's own snapd technology. So the only thing we have to do is to execute the following command
sudo snap install glimpse
When the command finishes running, you will then be able to launch the application from the main menu.
AppImage is a pretty serious alternative.
Glimpse is also distributed in AppImage format which could be a solution in case you are not sure if you want to keep it.
So, in this chaos, open a terminal from the main menu or by pressing CTRL + ALT + T and download it with wget.
wget https://github.com/glimpse-editor/Glimpse/releases/download/continuous/Glimpse_Image_Editor-36.git-fbd21e5-x86_64.AppImage
Then, assign it execution permissions
chmod +x Glimpse_Image_Editor-36.git-fbd21e5-x86_64.AppImage
Then run it by double-clicking on the file.
The Glimpse user interface
When running from the main menu, we will see the main interface of the application.
As we can notice it reminds us a lot of GIMP but where all the elements are in a single window.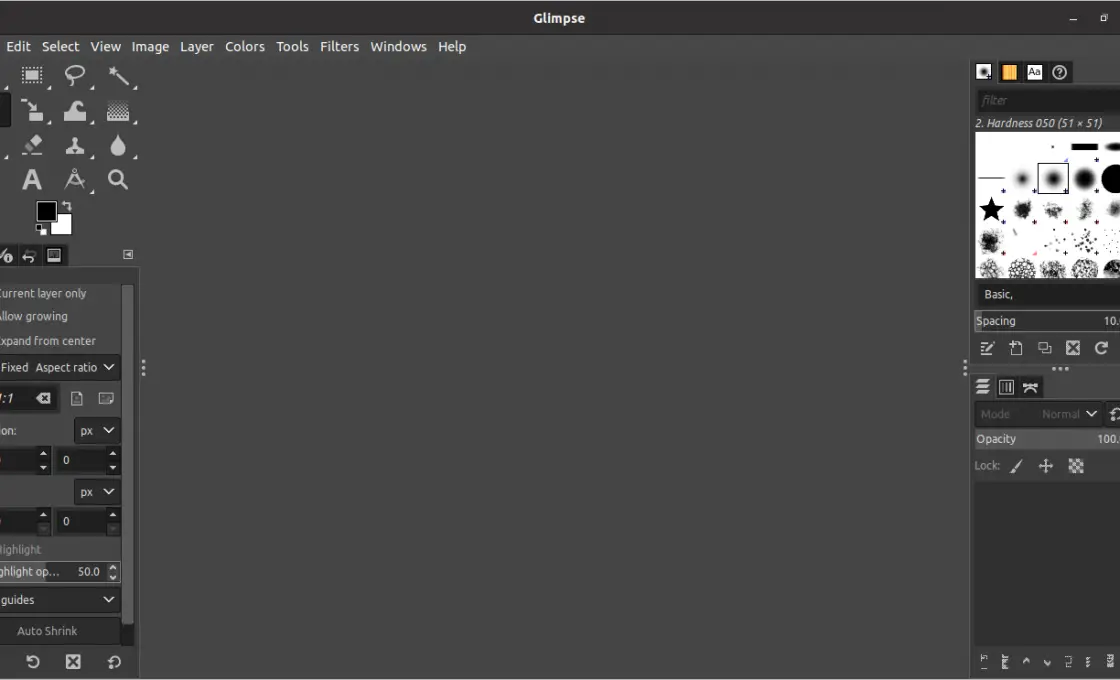 Also, you can check the options to configure the application as you want.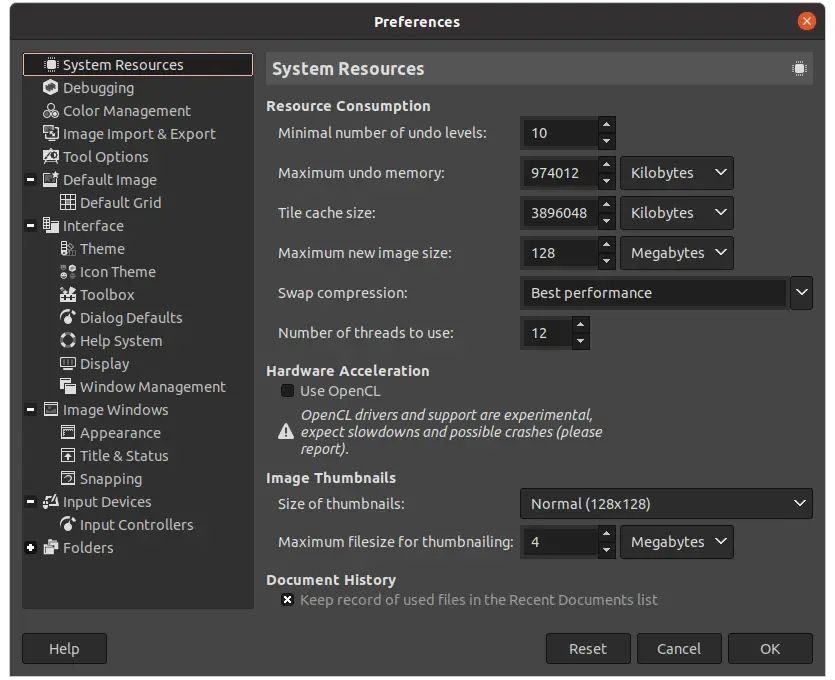 Removing Glimpse on Ubuntu 20.04
In case you don't want to have Glimpse on your system, you can quickly remove it according to the installation method you have chosen.
If you have installed it from the app shop. You have to open it again and search for Glimpse and click on the package.
In the package info, a new button will appear, this time it will be red. Click on it and the program will be uninstalled.
If you have used the snap command then use it again like this, to uninstall Glimpse
sudo snap remove glimpse-editor
Finally, if you have downloaded the AppImage package, you don't have to uninstall anything, just remove the file
Conclusion
Glimpse is proof of one of the greatest virtues of open source code and that is that we can enjoy many applications that are forks of others adding functionality without damaging the work of the other. So if you are an image editor, you can use this application on your computer and give it a try.
Help us to grow, share this post, and leave us a comment.