xArchiver is a GTK+ application for compressing and decompressing files. It is part of the open-source desktop environment Xfce. You can install it on Linux, regardless of what desktop environment you are using, and all without too many problems. It is also open source, so we can even analyze its source code for bugs.
It is a front end archiver independent of the desktop environment. Furthermore, it relies on GTK+ libraries and uses several command lines (de)compressors/(de)archivers at runtime.
xArchiver supports many formats like:
7zip
arj
bzip2
gip
iso
rar
zip
tar
Finally, it is effortless to use and install on Linux.
So let's go for it.
Install xArchiver on Debian 11
To install xArchiver on Debian 11, we don't have to do too much because it is present in the official repositories of the distribution.
So open a terminal and update the whole system.
sudo apt update
sudo apt install xarchiver
Then you can run it from the main menu.
The graphical interface of xArchiver
As soon as you start it from the main menu, you will see the following interface where you can create new archives, or view them.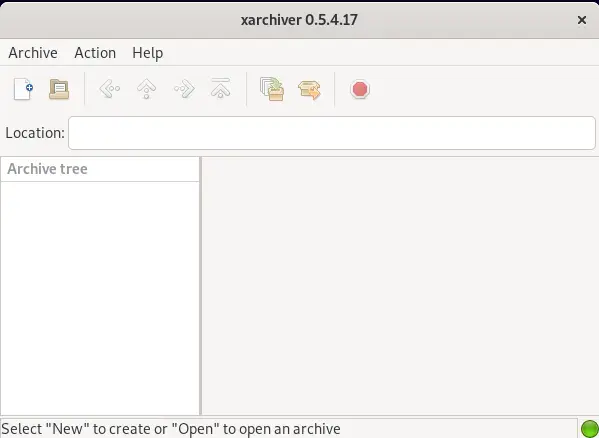 Then, you can check the installed version to see which features you have.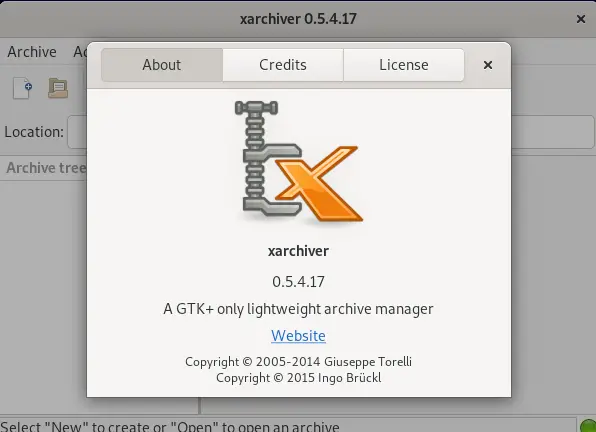 Uninstalling xArchiver on Debian 11
If you would rather not use it anymore or just want to save disk space, the best thing to do is to remove it from the system. To achieve this, just run the following command.
sudo apt remove xarchiver
After this, you will no longer have it on your system.
Conclusion
xArchiver is an XFCE desktop application that can be used in any other desktop environment. It is quite lightweight and has the basic functions that make it suitable for many circumstances. Today, you have learned how easy it is to install it.
I hope you liked this post, and you can share it with the rest of your friends.