For many of us who are a bit older, the Winamp application brings back a lot of nostalgia. This was a very basic music player but it gave us just what we asked for, just playing music. Well, in Linux we have an application that imitates its concept of simplicity. If you miss Winamp you can learn how to install QMMP on Ubuntu 20.04 with this post.
Introducing to QMMP
QMMP is an Audio/Music player based on Qt with a user interface similar to Winamp or xmms. But it is not only limited to this because we can install new graphical interfaces.
In addition to this, the application is open-source which avoids licensing problems. QMMP is under active development and offers new versions frequently.
One of the great features of QMMP is the fact that it is built with QT. This makes the integration with Linux environments very good and almost perfect.
But it's not all about the graphical interface in QMMP we also have the following features:
Support for many formats like MPEG1 layer 2/3, Ogg Vorbis, Ogg Opus, Native FLAC/Ogg FLAC, MIDI, WMA, CD Audio, and others.
XMMS and Winamp 2.x skins support
Alternative user interface based on standard widgets set
10-band equalizer
MP3, Vorbis, AAC, AAC+ streams support
It also has many output options such as JACK, PulseAudio, ALSA, Icecast, and others. Or you can convert to other audio formats or even recording using the system input.
Install QMMP on Ubuntu 20.04
QMMP can be installed on Ubuntu 20.04 using several methods. So you have to choose the one that suits you the best
Method 1: Install QMMP using APT
This first method is one of the safest because it allows us to use APT which is the Ubuntu 20.04 package manager.
So, QMMP is available in the official repositories of the distribution so it is easy to install.
Open a terminal from the main menu or by pressing the keys CTRL + ALT + T then update Ubuntu
sudo apt update
sudo apt upgrade

Then install QMMP
sudo apt install qmmp

When finished you can run it from the main menu
Also, you can add the PPA repository to access the latest stable version:
sudo add-apt-repository ppa:forkotov02/ppa

Next, refresh the package database with APT:
sudo apt update

And finally, install or upgrade QMMP
sudo apt install qmmp

Method 2: Install it using the Ubuntu Software Center
The Ubuntu application shop is one of the largest application shops available today. So it's not surprising that QMMP is available there.
So, open the Ubuntu Center Software from the main menu
When it loads you can use the search button on the left. In that text field, type qmmp.
Several results will appear and choose the most suitable one.
You will now see a series of information about the package so you can learn more about it. To start the installation just click on Install.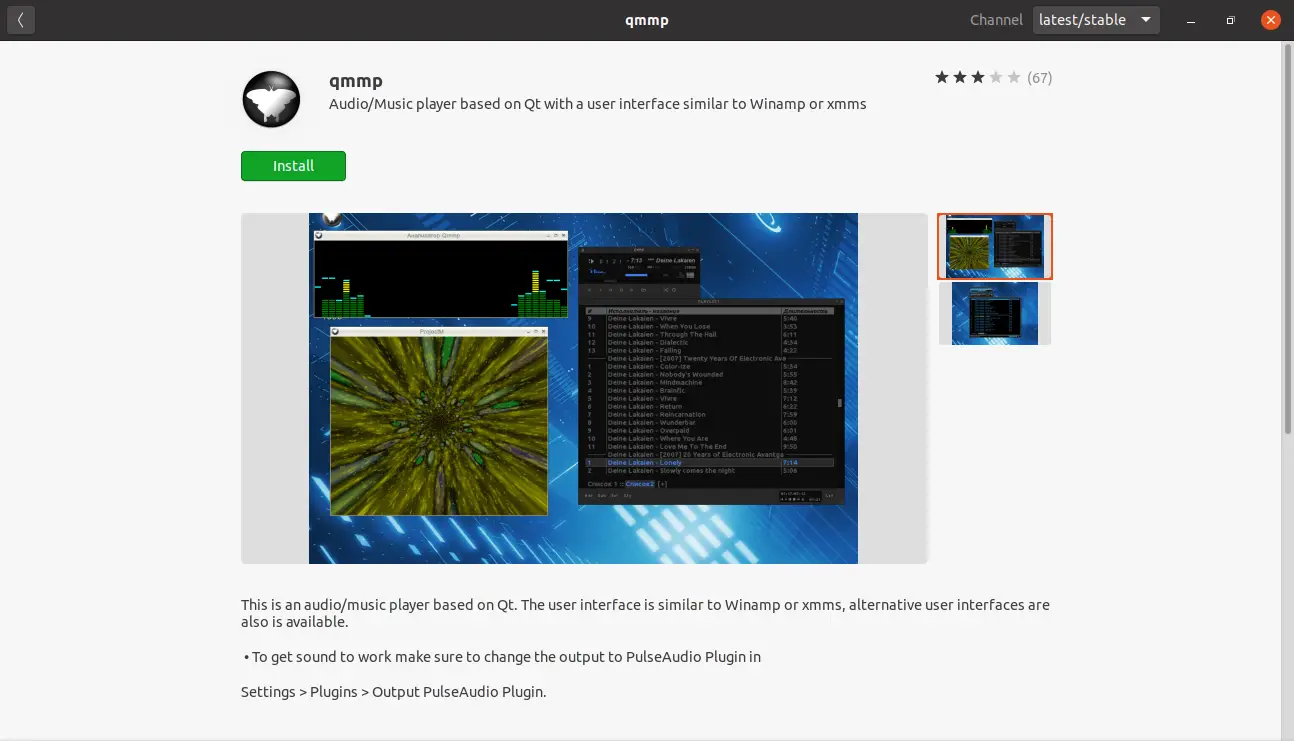 This will start the installation process and you will be able to start it from the main menu.
Method 3: Using the snap command to install QMMP on Ubuntu
A more direct method is to use the snap command which is Canonical's technology that helps to install applications isolated from the system.
To do this, just run the following command:
sudo snap install qmmp

This makes it quick and easy to get the latest stable version of the application.
Using QMMP
As soon as you start the application you will see the following interface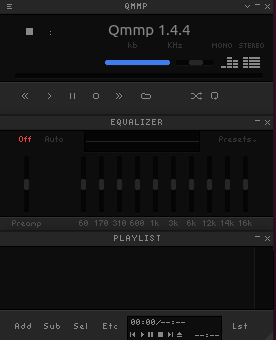 As you can see it is a fairly simple one composed of three elements. The first one is the control panel where we can visualize the playback and the controls such as pause, play, next, previous, and others. The second panel is where we find the Equalizer where we can play with the sound configuration and finally the current playlist panel; in it, we can add a new track or import a complete playlist.
To add a new track to the playlist click on the bottom Add button and search for it with the file browser.
It will automatically be added and you can double click on it to start playback.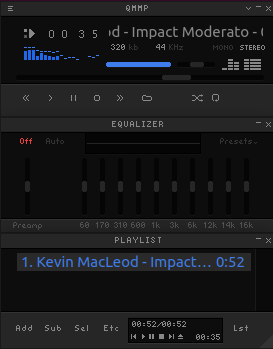 In the title bar on the left, there is a button with three bars, from there you can enter the main menu and go to the application preferences.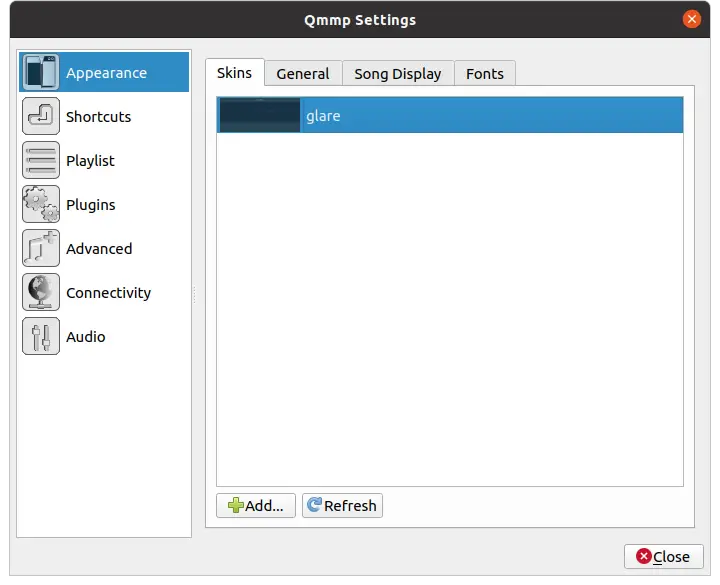 Removing QMMP on Ubuntu 20.04
Depending on the installation method, it is possible to easily uninstall QMMP.
If you have chosen method 1, simply remove QMMP using APT with the following command
sudo apt remove qmmp

Also, if you have added the repository, you can remove it by running
sudo add-apt-repository --remove ppa:forkotov02/ppa

If you have chosen method 2, then go back into the app shop and search for qmmp again. Then, in the package information, you will see a red Remove button. Click it and it will start the process.
In case you have installed QMMP using the third method, you can uninstall it by running:
sudo snap remove qmmp

Conclusion
Mythical players like Winamp remain in the minds of many users but in Linux, we have QMMP a program that reminds us a lot of the first one but with active and new support that wants to be recognized for having a defined personality.
What do you think about QMMP? do you like it? do you know it? leave us your impressions and share the post.