The multimedia terrain is very fashionable because it is a form of entertainment that breaks many barriers. To enjoy it to its fullest we need powerful applications to help with the task and on Linux, we now have one. So, in this post, you will learn how to install Playary on Linux Mint to enjoy movies, music, and podcasts in one place.
One application for everyone…that's Playary
According to the Playary website,
Playary is music and movie application. It combines two entertainment system to one.
The truth is that we are in the presence of a free multimedia playback service that is fully compatible and can be used for music, videos, and podcasts.
While it is true that the catalog offered by Playary is quite limited, the idea itself is good: a single site from which to access your videos, music, and podcasts quickly.
The graphical interface is very reminiscent of any streaming service like YouTube or Netflix itself. This makes it easy to navigate.
For now, it only supports playback in English and Turkish, but soon more popular languages will be added because Playari is accessible from anywhere in the world without restrictions.
Fortunately, the application has a special Linux version that you can take advantage of to install it on Linux Mint.
Install Playary on Linux Mint
You can install Playary on Linux Mint easily using snap. This is because so far, the developers of Playary only distribute the application using this format.
The advantage of this format is that we will be able to use it on Linux without problems with the latest stable version of it.
Let's start…
Step 1: Enabling snap support in Linux Mint
Linux Mint is an operating system that has bet strongly on flatpak, this makes that by default, snap is not in the system. So, the first step is to enable it.
Open a terminal and update the system:
sudo apt update
sudo apt upgrade
Thereafter, remove a Linux Mint preference file that disables snap.
sudo rm /etc/apt/preferences.d/nosnap.pref
Next, refresh APT
sudo apt update
And subsequently, install the snapd package
sudo apt install snapd
Thereafter, you will be able to use it.
Step 2: Install Playary using snap
With snap installed on your system, you can now install Playary. To do so, just run the following command:
sudo snap install playary
When finished, you will be able to run it from the main menu.
Playary graphical interface
As I mentioned at the beginning, the graphical interface of Playary is good and is similar to other streaming services. This means that on the left side you have the different sections.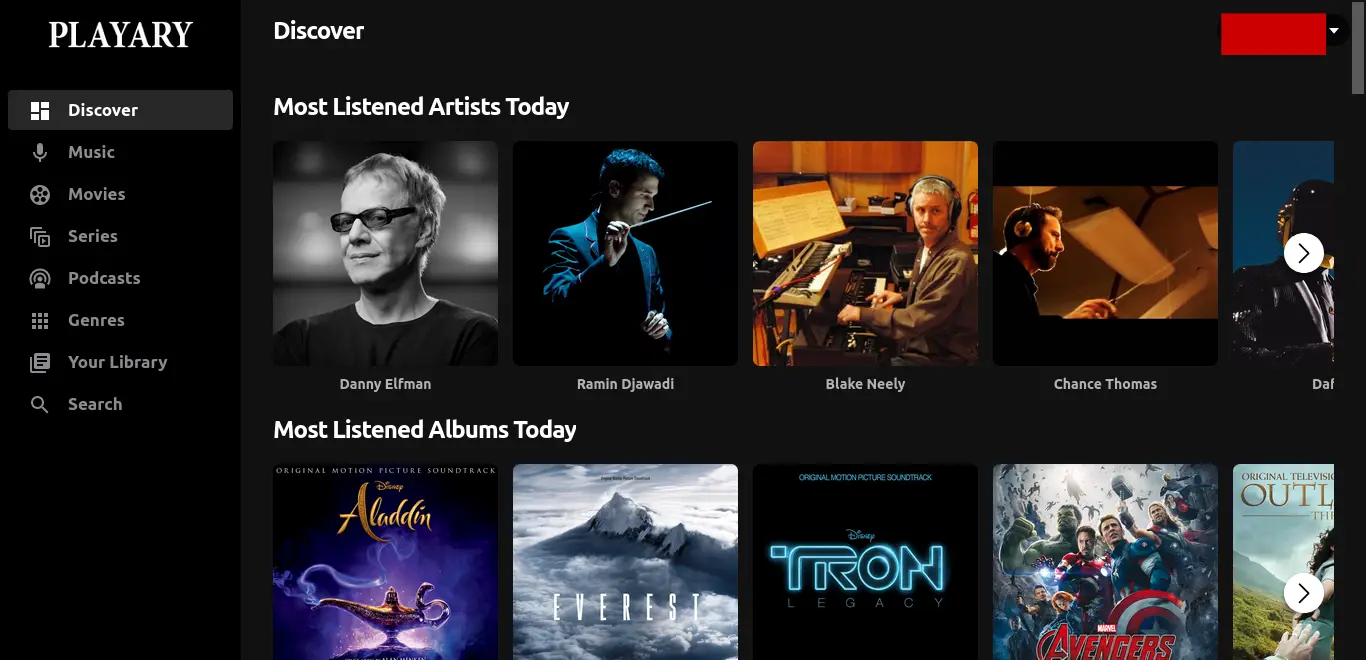 When you choose a content, you can do it without issues. Moreover, it is recommended that you create an account to enjoy all the content without problems.
Uninstall Playary in Linux Mint
If you would rather not use the application anymore, you have to remove it from the system to save disk space.
All you have to do is execute this command
sudo snap remove playary
Then you will no longer have the application on your system.
Conclusion
Thanks to this post, you learned how to install and take your first steps with Playary. This application that works as a streaming service is better not to lose sight of it because it has a good client and can improve with more and better catalog.
I hope you liked this post, so you can give us a comment and share the application.