In our times, remote assistance has been essential for remote problem-solving. For this, we have several important tools, and today I will tell you about one of them. In this post, you will learn how to install AnyDesk on openSUSE.
What is AnyDesk?
In short, AnyDesk is one of the best remote desktop applications available today. Thanks to it, we can remotely manage a computer from a private network or from the cloud. For this, we have versions for many operating systems that will not miss anything.
Thanks to AnyDesk, we can manage our computer remotely without too many problems. This makes it an essential application for these days of pandemics and restrictions. In addition to this, AnyDesk has a strong focus on the security of data management.
As an added bonus, AnyDesk is very fast and efficient in its use of computer resources. This is significant because by installing it we will not lose performance.
As I said earlier, AnyDesk is available for many systems, including openSUSE, where it has become popular.
Let's go for it.
Install AnyDesk on openSUSE
AnyDesk is distributed through many packages compiled for different systems. Regarding openSUSE, we have a dedicated package that we will have to download from this website.
If you like, you can do the download from the terminal with the wget command
wget -c https://download.anydesk.com/linux/anydesk_6.1.1-1_x86_64.rpm
The only disadvantage of this method is that the command will change when the version of AnyDesk changes.
You can then install it by double-clicking on this file using the file browser of your desktop environment.
You can also do it through the terminal by running the following command
sudo zypper install anydesk_6.1.1-1_x86_64.rpm
In any case, the installation should not take too long, and you will soon be able to run it from the main menu.
The graphical interface of AnyDesk
Once you start the application from the main menu, you will notice that it is easy to use. On the left side you will notice that there is a 9-digit code which is the code that identifies the computer.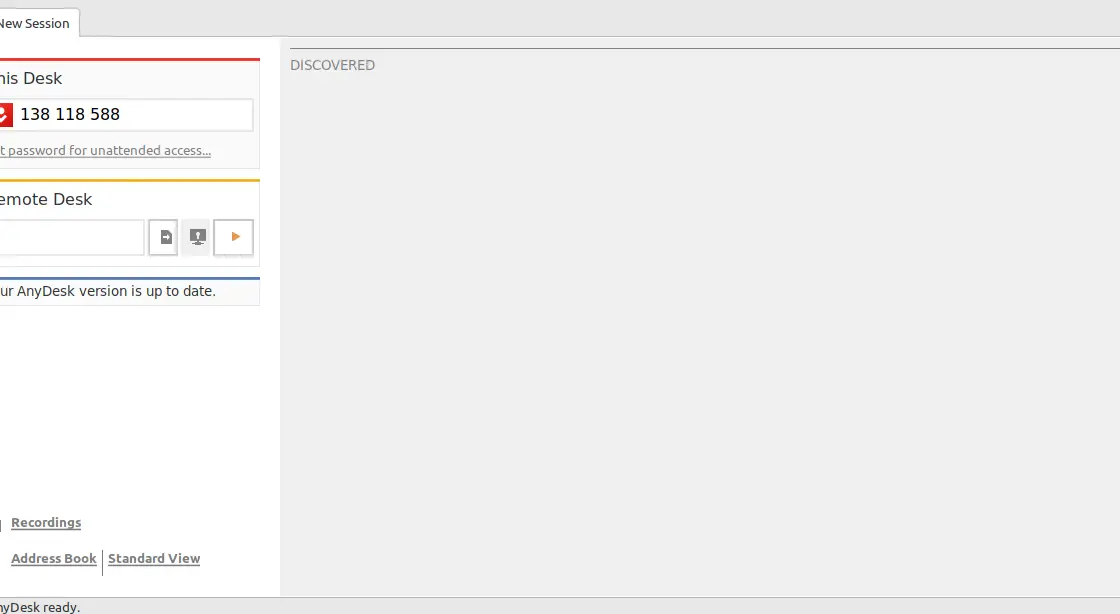 This code is the code you have to share to control your computer. You can also define a password.
The application also allows you to control another computer from it. So in the Remote Desk box you can type the code of another computer.
Uninstalling AnyDesk on openSUSE
In case you prefer not to use AnyDesk anymore, you can uninstall it from the system. To achieve this, you can use YAST or simply run in the terminal.
sudo zypper remove anydesk
This way we won't have any trace of the application on the system.
Conclusion
AnyDesk is an easy-to-use utility that allows us to manage computers via remote desktop just by installing a small client. In this post, we have explained how to install it in openSUSE in a simple way.
I hope you liked the post, and you can share it with your friends and help us to grow.