In the times in which we live, teleworking and distance learning has become very relevant. That is why many tools have emerged to help us with remote communications. However, not all of them are new, but they have now become relevant. Well, one of them is the Jitsi Meet desktop. Hot you will learn how to install it.
what is Jitsi Meet?
Jitsi Meet is a free and open-source tool that allows us to make group video calls. The main difference regarding proprietary solutions is that it is very private and encrypted, and we can deploy our instance.
This makes Jitsi Meet suitable for use in private and educational environments because there is no extra cost.
Jitsi Meet desktop client
Thanks to contributions from the community, we have a desktop client for Jitsi Meet. This client is built with Electron, so it is compatible with many Linux distributions as well as Windows.
Thanks to this client, we will be able to access a Jitsi server from the desktop, always with encryption. In addition to this, we can have the option of Always on Top to not miss anything. Another feature of this program is that it has automatic updates that will make us always use the latest stable version.
In short, it is a small application, but it fulfills the purpose of bringing Jitsi to our desktop so that we don't have to use it from a browser.
Installing Jitsi Meet Desktop on Debian 11 with APT
To install Jitsi Meet, we have several options. The most common is to use APT. For this, we have to download the latest stable version of the DEB package available on the application's GitHub profile.
After you download it, open your file browser and navigate to the folder where you downloaded it.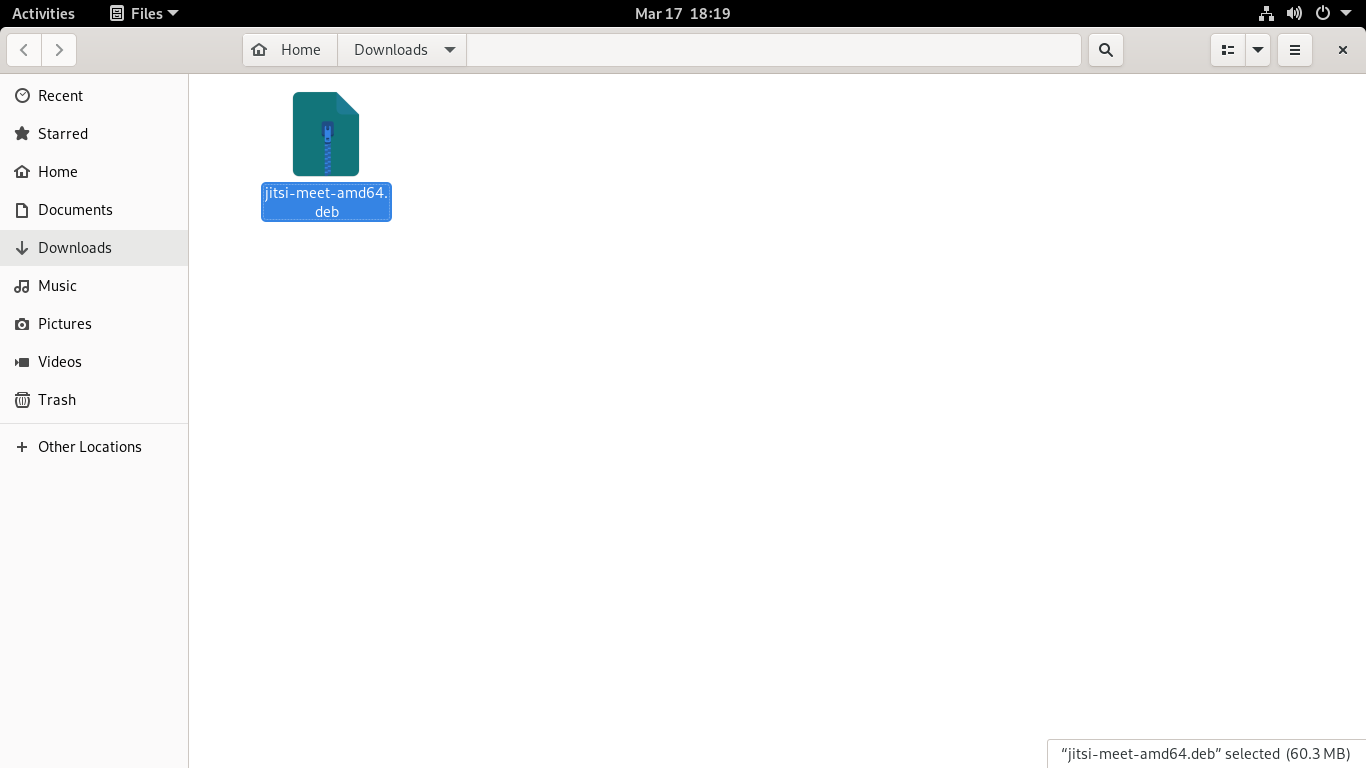 Right click on the package and access the properties and then the Open With tab and select Software Install Apply the changes.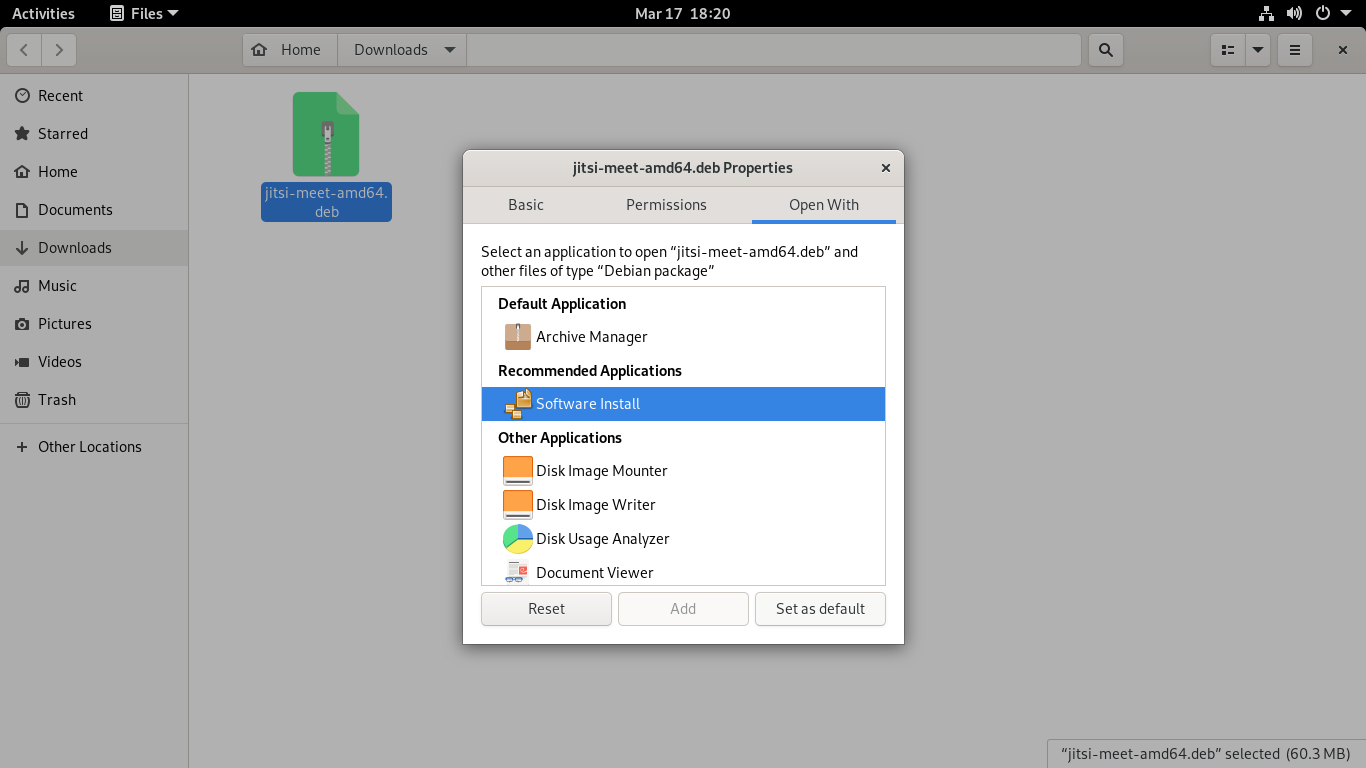 To install the package graphically, then just double-click on it and the Software Installer will open.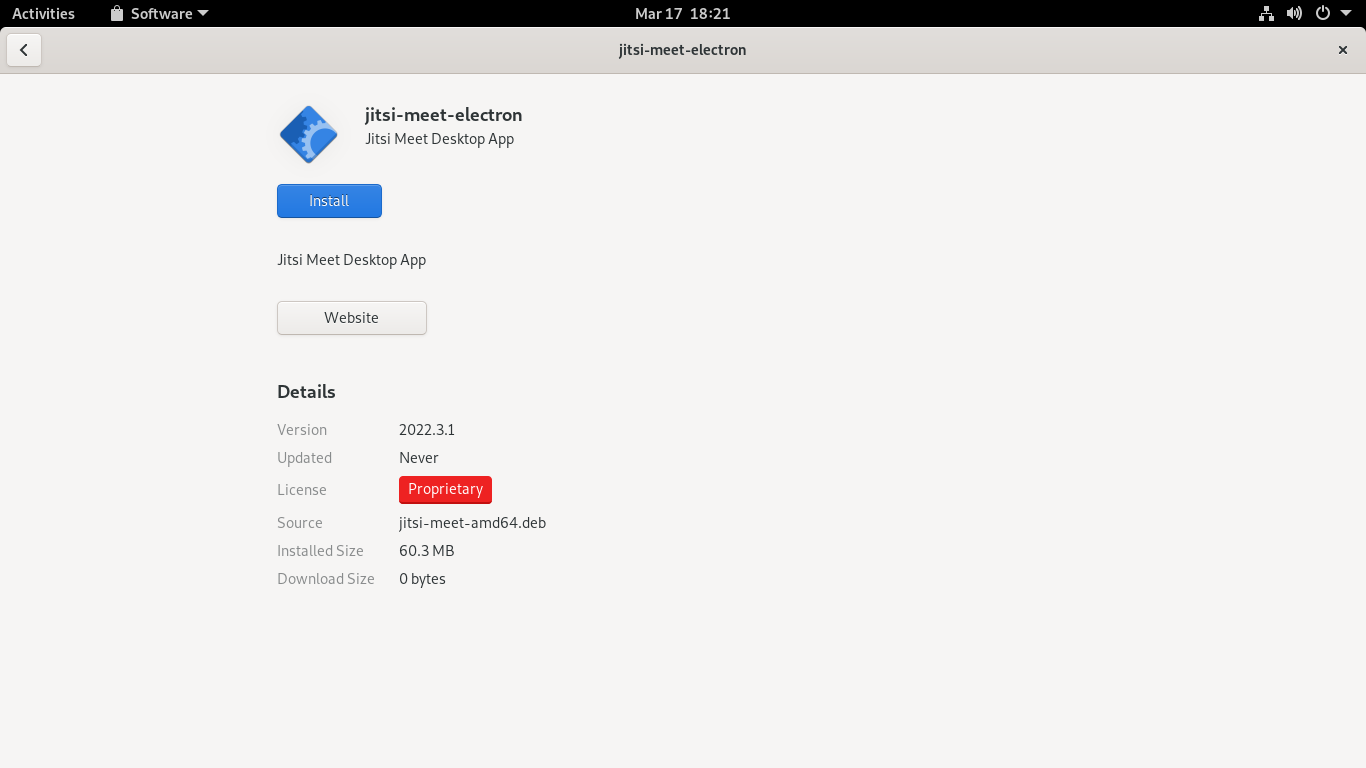 Just click on the Install button and enter your password.
Then you can run it from the main menu.
If you like the console, you can do everything like this.
First download the package
wget https://github.com/jitsi/jitsi-meet-electron/releases/download/v2022.3.1/jitsi-meet-amd64.deb
And then, install it with APT.
sudo apt install ./jitsi-meet-amd64.deb
You can also run it from the terminal.
Install Jitsi Meet desktop with Flatpak
Another way to install Jitsi Meet desktop is to install it using Flatpak. This very popular technology allows us to enjoy isolated system packages with all their dependencies.
First, install Flatpak
sudo apt install flatpak
Then add the Flathub repository where the application is hosted.
sudo flatpak remote-add --if-not-exists flathub https://flathub.org/repo/flathub.flatpakrepo
And finally install the application by running
sudo flatpak install flathub org.jitsi.jitsi-meet
All that's left is to run it from the main menu.
Using Jitsi Meet Desktop
As soon as you install and run it, you will see the following screen.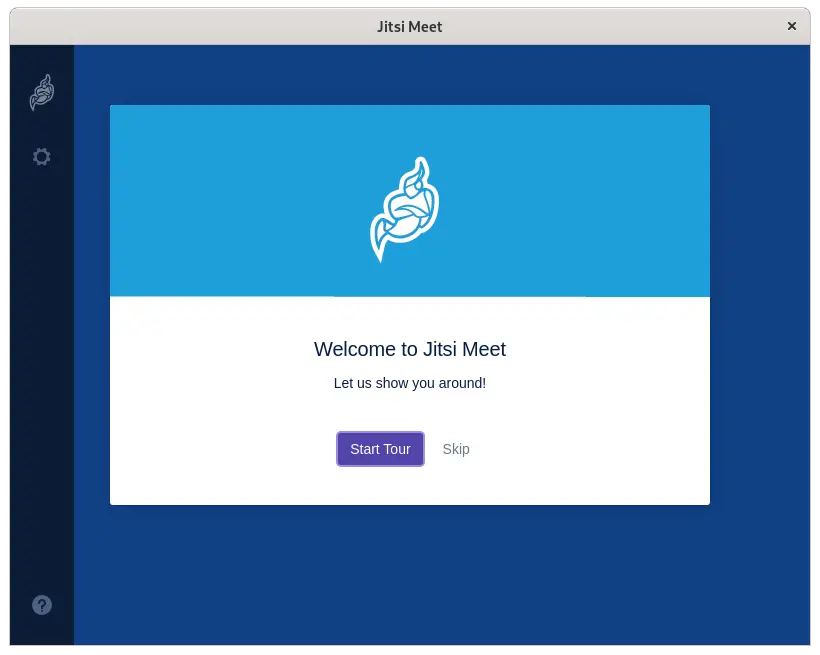 You can take the tour and get a short tutorial on how to use the tool, or leave it for another day.
In either case, you will then see a text box where you have to enter the address of the meeting or Jitsi instance.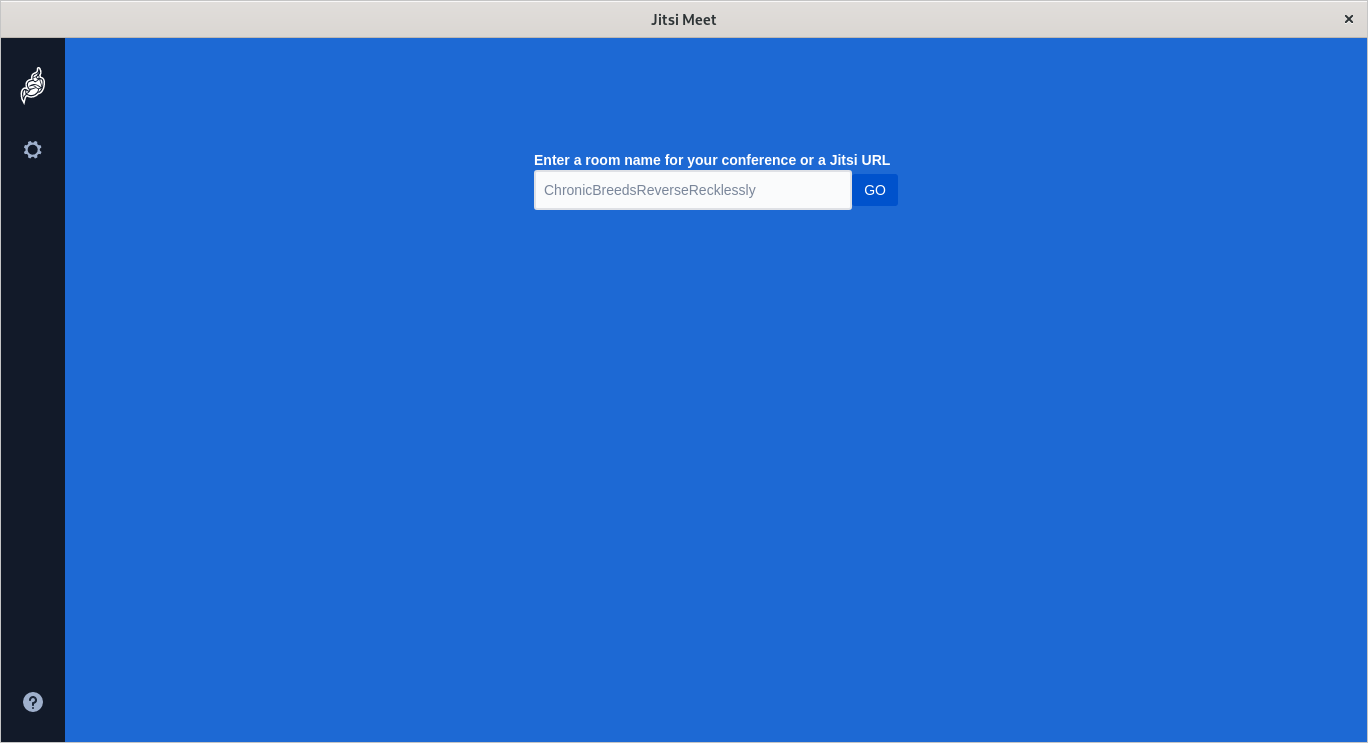 In the options, you can control the server request time or set the URL.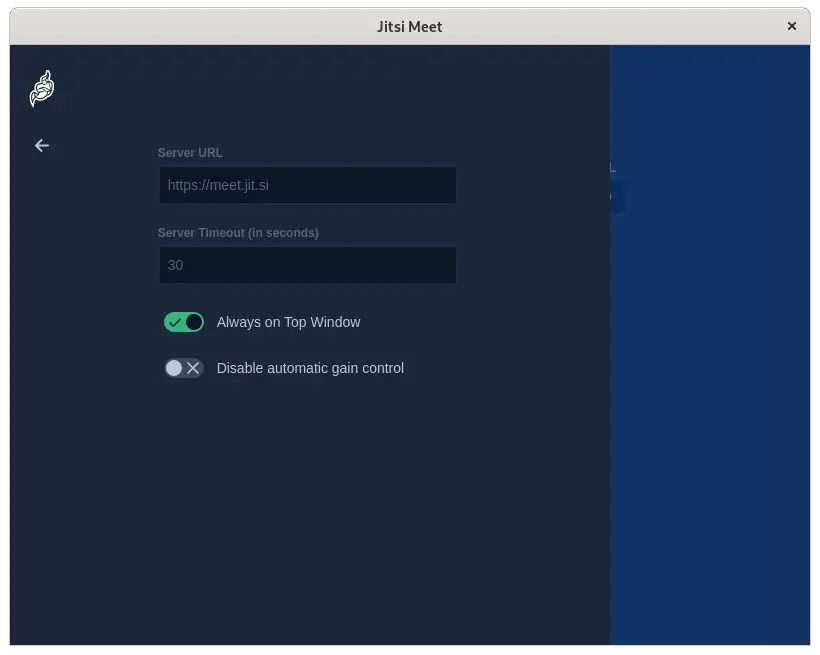 Uninstalling the tool
If you prefer not to use it anymore, it is recommended to uninstall it.
In case you installed it via APT, open a terminal and run
sudo apt remove jitsi-meet-electron
But if you installed it via Flatpak, then the best thing to do is to run
sudo flatpak remove org.jitsi.jitsi-meet
Conclusion
In this post, you learned how to install, uninstall and use Jitsi Meet Desktop which is a more convenient way to access a Jitsi Meet instance, so we can communicate with our teams.
I hope you liked it and share our post.