Most Linux distributions do not have the Nextcloud client in their repositories. This is undoubtedly a problem for novice users who need to install the client. With this application, you will be able to enjoy your Nextcloud instance. So, in this post, you will learn how to install the Nextcloud desktop client on Debian 10.
First of all, what is Nextcloud?
Nextcloud is an open-source application that allows the hosting of files in the cloud. This gives us the possibility to have all our files available anywhere, anytime. This not only gives us the possibility to manage our data but also allows us to access them from any system thanks to the clients.
These clients are programs that we can install on our operating system and connect to our Nextcloud storage. With this, we will have access to the files and configurations of the server but integrated with all our systems.
There are also Nextcloud clients for mobile devices such as Android or iOS. This gives you an idea of how well done Nextcloud is by its developers.
Install Nextcloud Client on Debian 10
Unfortunately, the Nextcloud client for Linux is not included in the official repositories of any distribution. But, the developers provide us with the program in AppImage format that we can download and run comfortably.
To do this, you have to access the Nextcloud website and go to the download page of the client to download it.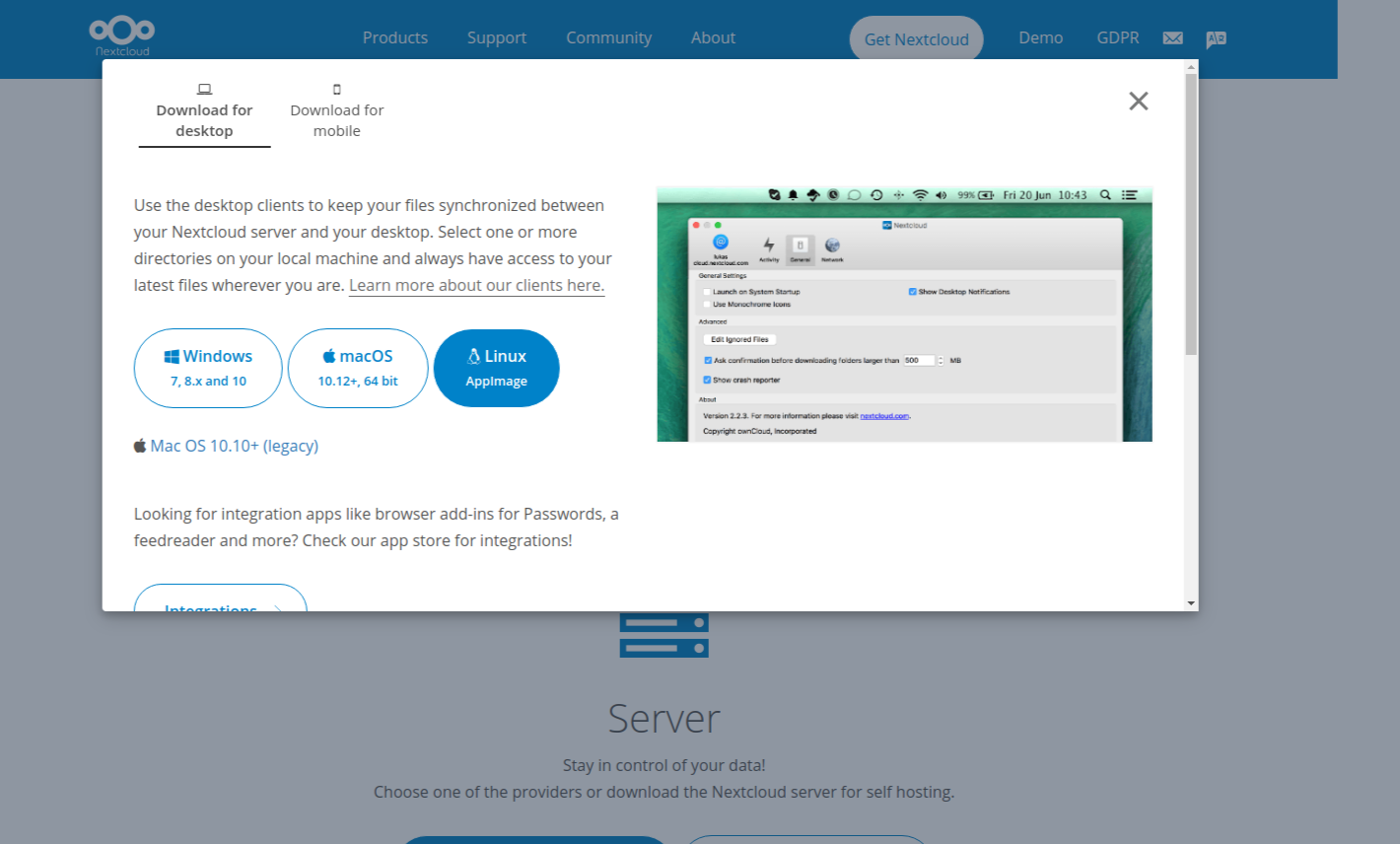 The client weighs around 100Mb which makes it quite small.
If you want to use the terminal to perform the download, you can run the following command:
wget -c https://github.com/nextcloud/desktop/releases/download/v3.1.1/Nextcloud-3.1.1-x86_64.AppImage
Remember that the command will change depending on the name of the latest stable version of the client.
Then assign run permissions to the downloaded file. It is usually not necessary to do this, but it is best to be safe.
chmod +x Nextcloud-3.1.1-x86_64.AppImage
And to run it, double click on the file.
The Nextcloud client
When you run the application, you will see a screen similar to this one.
In it, you will be able to start with the account setup. You can choose to log in directly with your Nextcloud server or Sign in with a provider.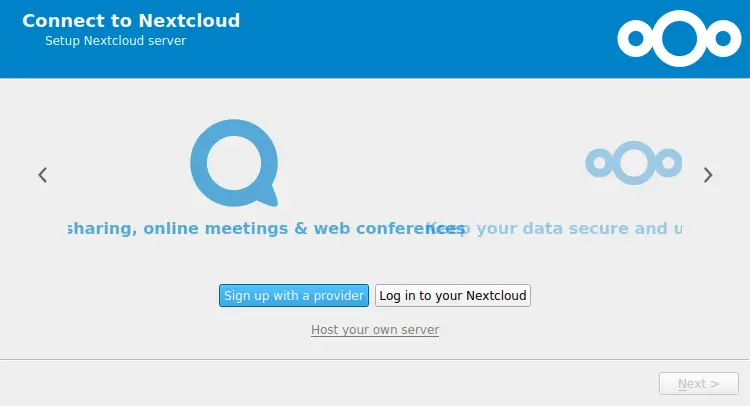 These providers are companies that are not related to Nextcloud but use the software to provide you with a service similar to Drive or Dropbox.
If you choose log in with your Nextcloud server, you will be presented with a window similar to this one: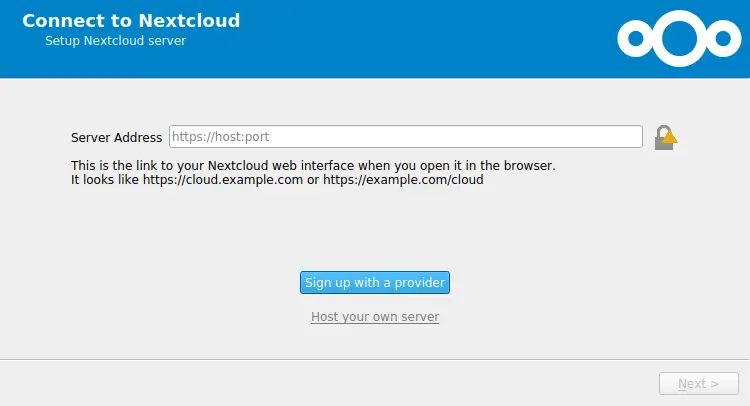 In it, you will have to enter the required values of your server such as the domain or IP address.
Then it will start the whole synchronization process that you can monitor from the options
Removing Nextcloud client
The advantage of applications in AppImage format is that they are self-contained like snap or Flatpak. This means that it does not affect the system on which it runs.
Therefore, to uninstall Nextcloud, simply delete the AppImage file from your system. It's as easy as that.
To do this via the terminal, you can run:
rm Nextcloud-3.1.1-x86_64.AppImage
And that should be enough.
Conclusion
Nextcloud is a brilliant technology that makes something as complex as deploying a private cloud affordable for anyone. It has even given rise to new companies that offer cloud data storage and they are alternatives to Google Drive or Dropbox.
In this post, you've learned how to install Nextcloud Client on Debian 10 and it's not difficult at all. On the contrary, it is a short process and within reach of novice users.
So, share this post and let us know your opinion in the comments.