Among the most important messaging services is Skype. This service is one of the best out there, but recently Microsoft and other companies have been involved in unusual situations concerning privacy. That's why many people are looking for a secure alternative and today we'll tell you about one. In this post, we will tell you how to install Jami (Ring) on Debian 10.
Microsoft Skype and Hangouts are excellent applications. Both work very well on Linux and allow fast and easy communication between friends. The main problem with them is that they are not Open Source. So, there can be a problem with the privacy of our communications if we use these services.
Therefore, many companies are looking for alternatives to them to base their communications there. In this sense, there is a program called Jami (formerly called Ring) that provides us with all this but with the certainty that we will not be spied on.
Jami (Ring)
Jami is an open-source and secure application with which you can make calls, video calls, and messages with your friends. It has clients for Windows, Linux, macOS but also supports mobile operating systems such as iOS, Android, or AndroidTV.
Formerly known as Ring, with Jami we will have many features of an application of this type (Conferences, screen sharing…) but all in a secure way. Secure because Jami is completely peer-to-peer and doesn't require a server for relaying data between users.
Also, because it is completely Open Source, you can audit the source code and make sure there is no malicious code.
Install Jami (Ring) on Debian 10
Although Jami is not available from the Debian repositories, it is not difficult to install it due to the great support it has.
So, open a terminal from the main menu and run the following command to update Debian
sudo apt update
sudo apt upgrade

Now you have Debian 10 completely upgraded and ready to go.
Next, install some required packages
sudo apt install gnupg dirmngr ca-certificates curl --no-install-recommends

Then download and add the GPG key from the Jami repository:
curl -s https://dl.jami.net/public-key.gpg | sudo tee /usr/share/keyrings/jami-archive-keyring.gpg > /dev/null

Now you can add the repository with the following command:
sudo sh -c "echo 'deb [signed-by=/usr/share/keyrings/jami-archive-keyring.gpg] https://dl.jami.net/nightly/debian_10/ ring main' > /etc/apt/sources.list.d/jami.list"

Update APT and install Jami by running:
sudo apt update && sudo apt install jami

When the installation is finished, you will be able to launch it from the main menu.
Launching Jami
When you install it, you can run it from the main menu and you will see the following screen.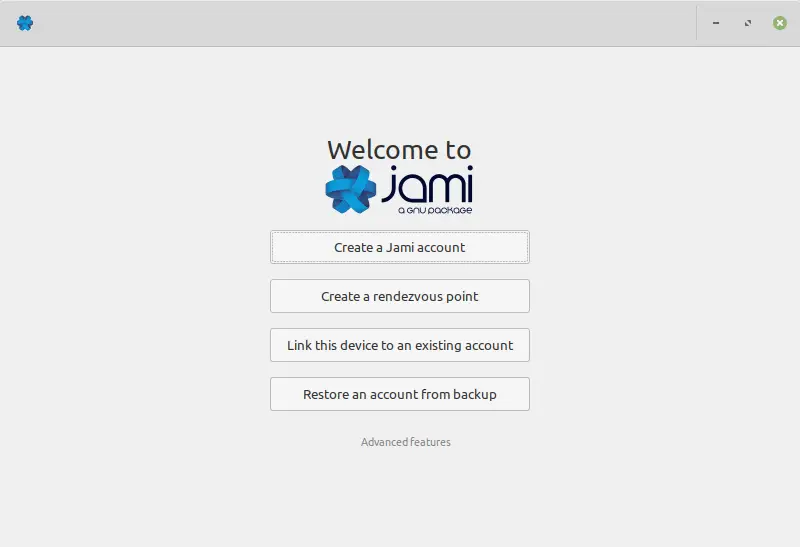 In it, you will have the option to register a new account to use the application. Also, if you already have it on a device, you can link it to this one.
If you create a new account, you will see the following screen. Register your username, as well as your name and a profile picture.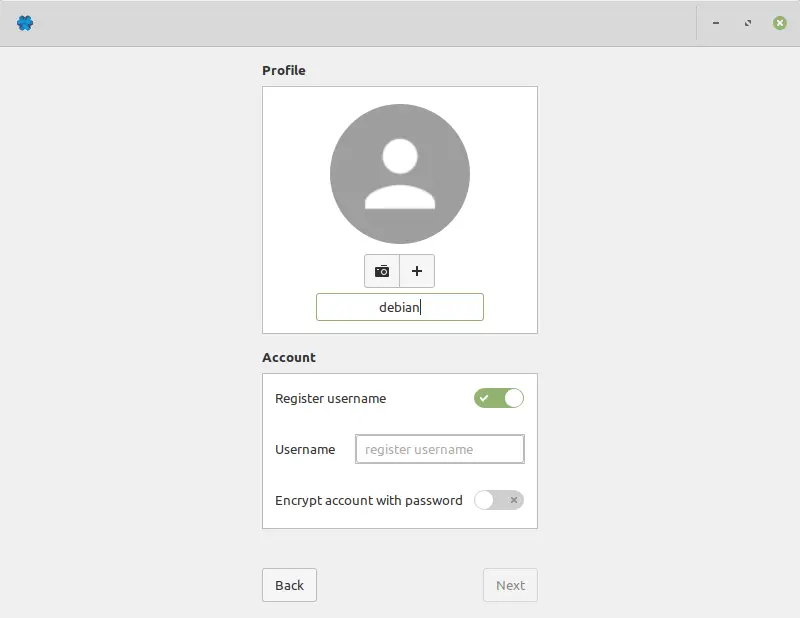 Once the account is created, you will see this message.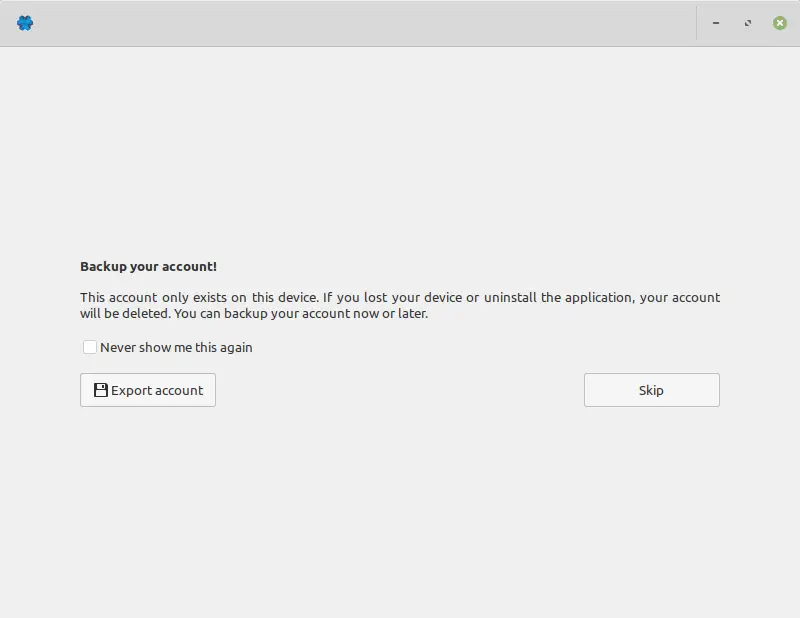 This message indicates that the account only exists on the current device and that it is a good idea to export the account data in case you uninstall it. As you can see, security and privacy are guaranteed right out of the box.
You will then see the main screen of the application, just add friends and use it.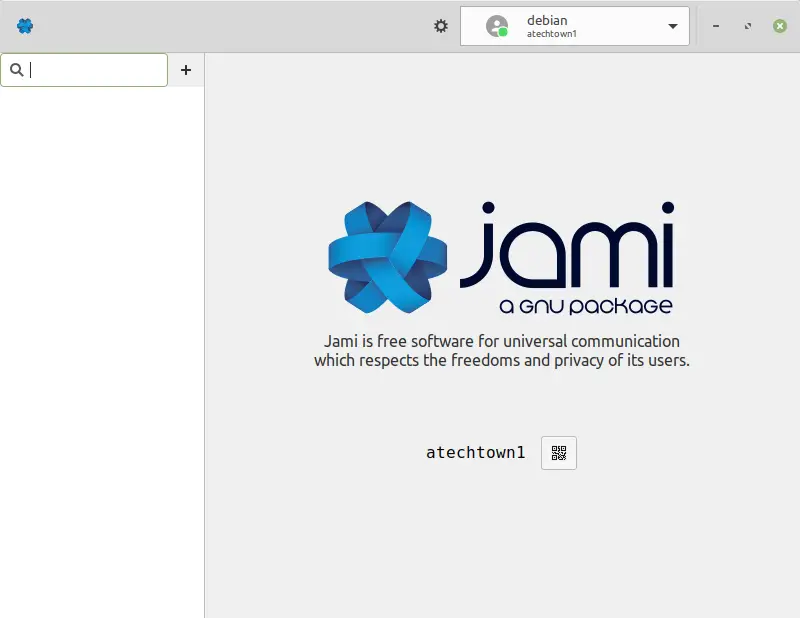 Remove Jami from Debian 10
In case you want to remove Jami, the process is quite simple.
First, remove the package itself:
sudo apt remove jami

And to make sure you leave no trace, you can also remove the repository. This can be done simply by removing the entry from the system:
sudo rm -r /etc/apt/sources.list.d/jami.list

Then upgrade APT and both the application and the repository will be removed.
sudo apt update

Conclusion
It is always useful to know about alternatives to the main applications on the market because it allows us to explore other methodologies and ways of solving a problem. Skype is a leader in its field, but it is not an impediment to know and use Jami that provides us with the same but with the certainty of using open technologies that do not interfere with our privacy.
This post helped you how to install it on Debian 10 and now we want you to tell us your opinion. Have you used it? do you like it? what do you think?
Share this post, it helps a lot.