Rocky Linux is shaping up to be one of the most advanced successors to CentOS 8. That is why many are making the switch to this solid alternative. As you may know, CentOS 8 and its derivatives are very popular among servers, but that doesn't mean that they are not also used on the desktop. So, today, you will learn how to install Discord on Rocky Linux 8.
What is Discord?
Discord is a platform that allows you to create chat servers where users who are fans of a particular topic can get together to talk in a kind of community. This tool is widely used by gamers to communicate with each other, but also in professional and educational environments.
Discord is a marvel because it allows you to organize communities in servers and even within it, you can make channels to better organize the whole thing. In each of these, you can communicate via voice call, video call, chat and of course you can share files with the members.
As you can see, this tool can be used in many areas, from social, family, or business where communication plays an important role.
Then we have Rocky Linux which takes over from CentOS 8 but is also used by many desktop users and so it becomes significant to know how to install such an essential tool like Discord.
Let's get to it.
Install Discord on Rocky Linux 8
Discord is a proprietary tool that is not included in the official Rocky Linux 8 repositories, but can still be installed using external tools. Of these, the most recommended is snap.
Install Snap on Rocky Linux 8
To install Snap, we need to add the EPEL repository to our system. To achieve this, simply run the following command.
sudo dnf install epel-release
Then, we can install Snap by running
sudo dnf install snapd
As snap is installed as a system service, we have to start it and enable it to run with the system
sudo systemctl enable --now snapd.socket
After this, we can check the status of the service to verify that everything is OK.
sudo systemctl status snapd
Snap is installed correctly, so we can continue.
Installing Discord on Rocky Linux 8 using Snap
With Snap ready for battle, we can begin the installation. To do so, run.
sudo snap install discord
This will download and install the latest stable version of the application. Once the whole installation process is finished, you will be able to run it from the main menu.
Another way is to use Flatpak
If you prefer Flatpak, you can also use it to install Discord. Flatpak should be installed on your system, but if not, you can install it by running
sudo dnf install flatpak
Then, you can add the Flathub repository, which is where Discord is hosted.
sudo flatpak remote-add --if-not-exists flathub https://flathub.org/repo/flathub.flatpakrepo
Finally, install Discord
flatpak install flathub com.discordapp.Discord
Moreover, run it from the main menu when the process is finished.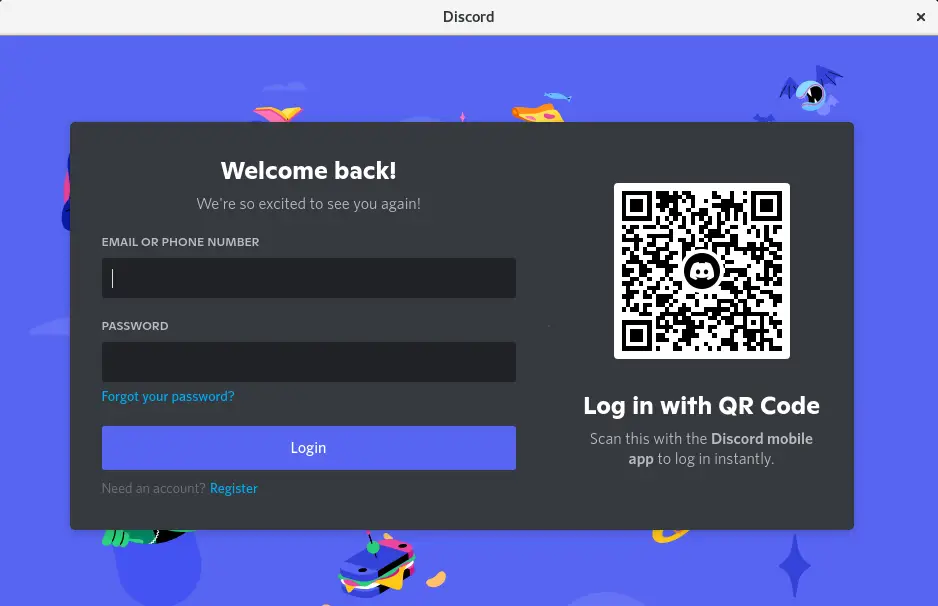 Uninstall Discord on Rocky Linux 8
If you no longer wish to use Discord, then the best thing to do is to remove it from your system. In this case, if you have installed it with Snap, you need to run.
sudo snap remove discord
And if you've opted for Flatpak, then
sudo flatpak uninstall com.discordapp.Discord
In either case, you will no longer have Discord on your system, and you will save some space.
Conclusion
Discord is an application that is used in many areas today. Its way of organizing communities to establish communication in a more comfortable and orderly way has made it worthy of many compliments, and that translates into many users.
Please share this post and help us grow.