VLC is among PC users' most renowned and widely-used software programs to run videos. You can easily recognize this application by its remarkable traffic cone icon. As a free and open-source platform, the VLC media player allows almost all video types to be played. It also supports fastest hardware decoding for almost all the video formats. It is undoubtedly one of the best option to download YouTube Videos. On the best website the Video streaming giant also claims that they support 0-copy for the GPU and also can use fallback software when it is needed for smooth decoding.  Moreover, you can also use a VLC media player for the following purposes.
Making a wallpaper
Converting video files into other formats, such as MP4, and
Video and audio effects adjustment
Another worth-mentioning benefit of VLC is that it can download, encode, and stream YouTube videos on various Operating Systems, such as Windows 10, Ubuntu, Linux, macOS, iOS, and Android. Usually, Operating Systems on various PCs either do not have YouTube downloaded or even if they come with YouTube installed, you can only use it to watch videos with an internet connection. This can be problematic, as you cannot use this platform in times of issues like internet connectivity.
Using VLC on Linux and Ubuntu
When it comes to using VLC on Linux and Ubuntu, many users of these platforms need to be made aware of how to install and use this video streaming platform to download YouTube videos. For such users, we provide detailed insight so they can also download VLC on their PCs and make the most out of it.
VLC is compatible with various Linux distros, officially as well. Ubuntu is among the most popular. There are several methods VLC Media Player can be installed on Ubuntu Linux. The easiest method is to utilize the utility known as Ubuntu Software Center. Snap Store, Command line or terminal users are also able to make use of their Linux terminal for installing VLC Media Player. For those who prefer the classic deb-based packages can install it using APT. It doesn't matter from where you have downloaded it, it's completely free, and comes with No Ads at all. VLC also has the capability to play any audio or video media files that are presented to it.
Ways to Install VLC Media Player on Linux and Ubuntu Platforms
Installing VLC with Ubuntu
Step 1: From your Activities toolbar, open the Ubuntu software icon. Then, click the Search button and type VLC in the search bar.
Step 2: Click on Install and authenticate the procedure by entering your password. Wait for the process to complete.
Step 3: After the installation of VLC has been completed, you can launch it on your Ubuntu PC. But first, give VLC permission to privacy and network access policy.
Installing VLC on Linux through Snap Store
Step 1: Begin by opening the Ubuntu command line. You can do this either by the Ctrl+Alt+T shortcut or by the Dash. Now, install a Snap package and activate the Snap facility on your Linux system. The latest versions already have Linux. But for the older versions, you can use the command
$ sudo apt install snapd
for Snap installation.
Step 2: Now, with the help of the command:
$ sudo snap install vlc
you can install the VLC snap package.
Step 3: After getting the confirmation about the successful installation of VLC, you can launch it in two different ways i.e.
Using the command $vlc for running the graphical software, and
Using the command $cvlc to launch VLC in the command line without the interface
Installing VLC on Linux via Command Line PPA
Step 1: Use the command
$sudo add-apt-repository ppa:videolan/stable-daily
to add/update the latest stable version of VLC to your repository. After typing the command correctly, you will be asked for permission to add VLC to your repository. Click Enter to proceed.
Step 2: Enter the command
$ sudo apt-get update
to upgrade the system
Step 3: Now, you have to type
$ sudo apt-get install vlc
for VLC installation via PPA
Step 4: Run the codeblock now, 
$vlc – version
to check the VLC version installed.
How to Download Youtube Videos using VLC
After learning the steps to download and install VLC on our Ubuntu and Linux platforms, we can download YouTube videos using VLC. The overall procedure is extremely easy and comprises simple steps given below:
Step 1: Visit YouTube and search for the video you want to download. Copy the URL of the video.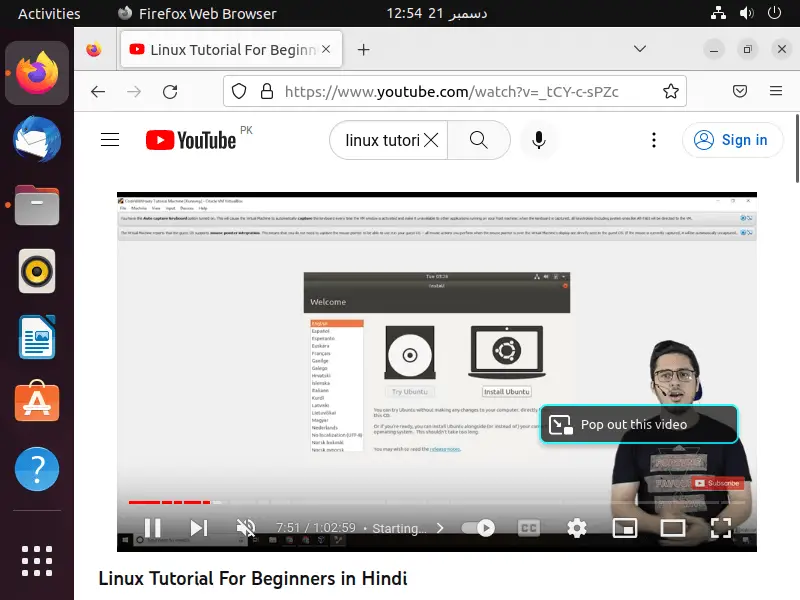 Step 2: Go to VLC > Media > Open Network location. Paste the video's address in the Open Network Location and play it.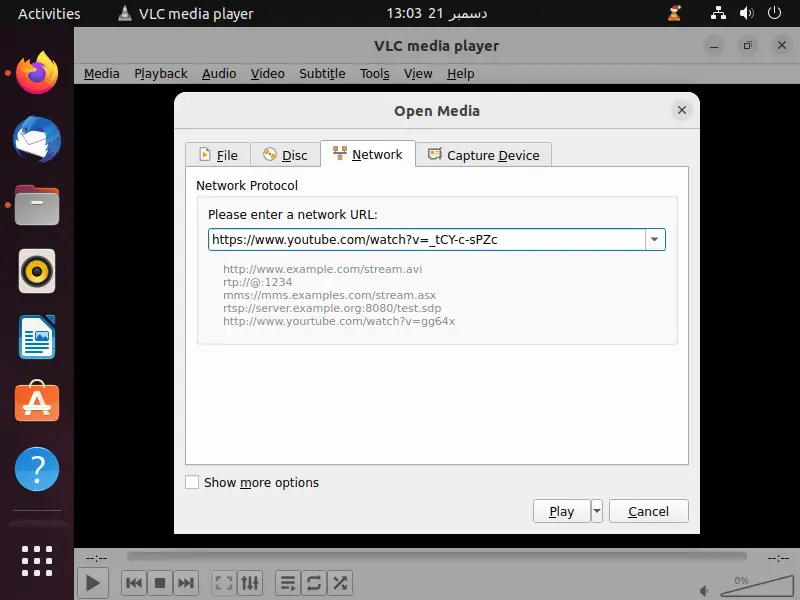 Step 3: Go to Tools > Codec Information while the video is running.
Step 4: Below in the Location bar, an address will appear that you can copy into your browser to save video output destination to your OS. This address belongs to the video you are watching on your Linux/Ubuntu server. By pasting this address in the browser, you will be able to run the video again, but this time without YouTube's interface.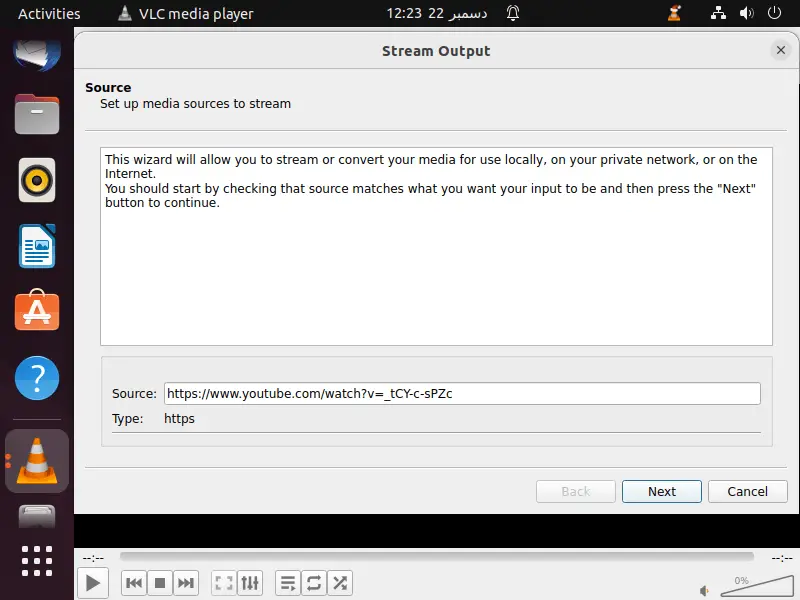 Step 5: Now, you have the Browse option to choose the destination location to save the mp4 youtube video file. Choose the profile and click Start.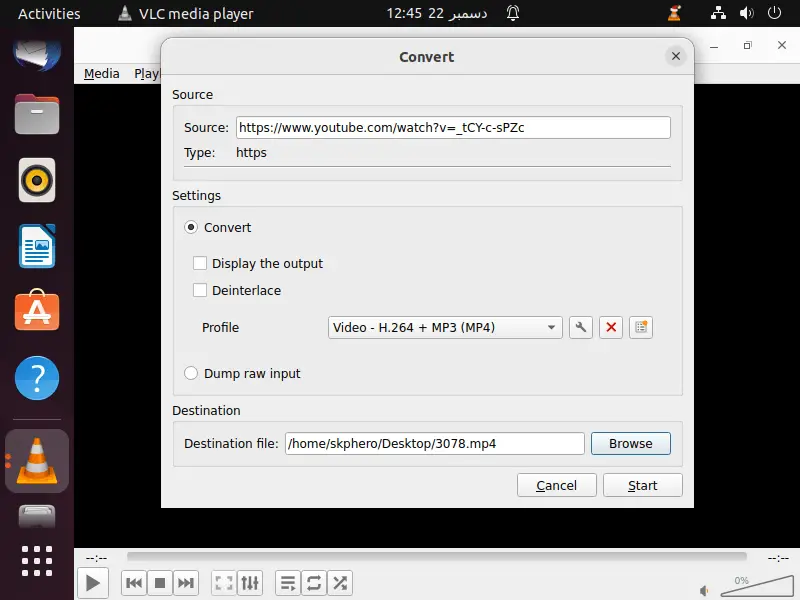 Step 6: Choose the path to save your downloaded video file. Saving it in the H.264 format would be the best option.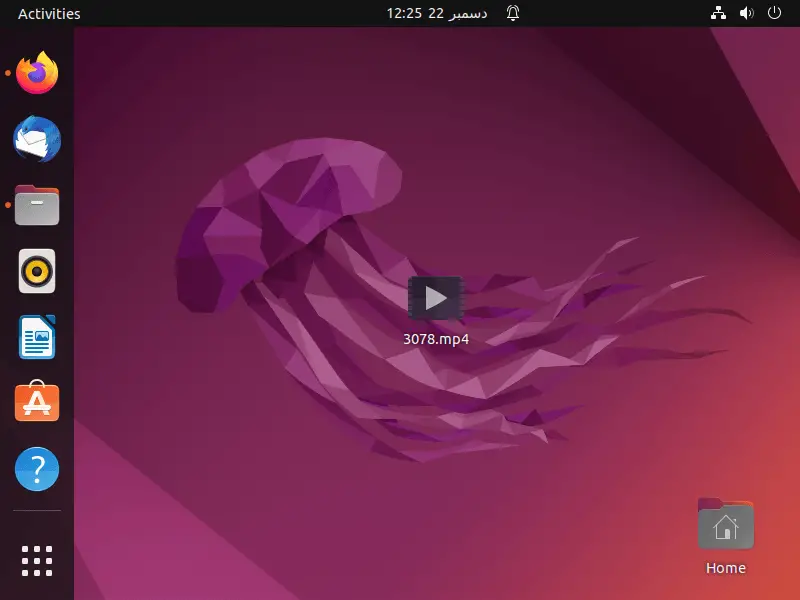 To know more methods and techy insights about " How to Download Youtube Videos Using VLC" we would recommend you to explore another exciting imaginelinux's guide.
How can you Benefit Yourself by Downloading and Watching YouTube Videos Offline?
Downloading and storing your YouTube videos offline can help you in numerous circumstances, especially when facing problems with your internet connection. By downloading videos, you can watch tutorials or entertain yourself. In many occasions when you don't have internet, the offline videos act like a savior for you. The open source OS with the free Video Lan streaming software gives you the blazing experience to get most of the freeware world with the downloaded offline youtube videos.
Conclusion
With this guide, we have presented you the steps of downloading and installing YouTube on your Linux/Ubuntu platforms. After downloading YouTube, you can consult this guide further to look at the steps of using the VLC media player to download YouTube videos and watch them later.