Previously we have proposed the 10 best PDF readers available on Linux. In that post, you can see how there is a great variety of applications. But it's not all about reading and opening these files, but also about editing them. So that's why we prepared this post about the best PDF editors in Linux.
Finding and getting information through PDF files has become commonplace, which unlike a few years ago was still a rare thing. There are still some people who don't really like this format but it has become incredibly popular. Practically a standard for sharing documents in a format that can be opened on any operating system.
However, it is also sometimes necessary to edit the file. For this, there are specialized applications that will help us with the task.
Before we start, we have to say that some of these applications will help us to modify the content of the PDF and others we will only be able to add things to the PDF. In any case, it is an edition that we can take advantage of.
1) Okular
Okular is a popular free and open-source document viewer where you can view documents and edit basic PDF files.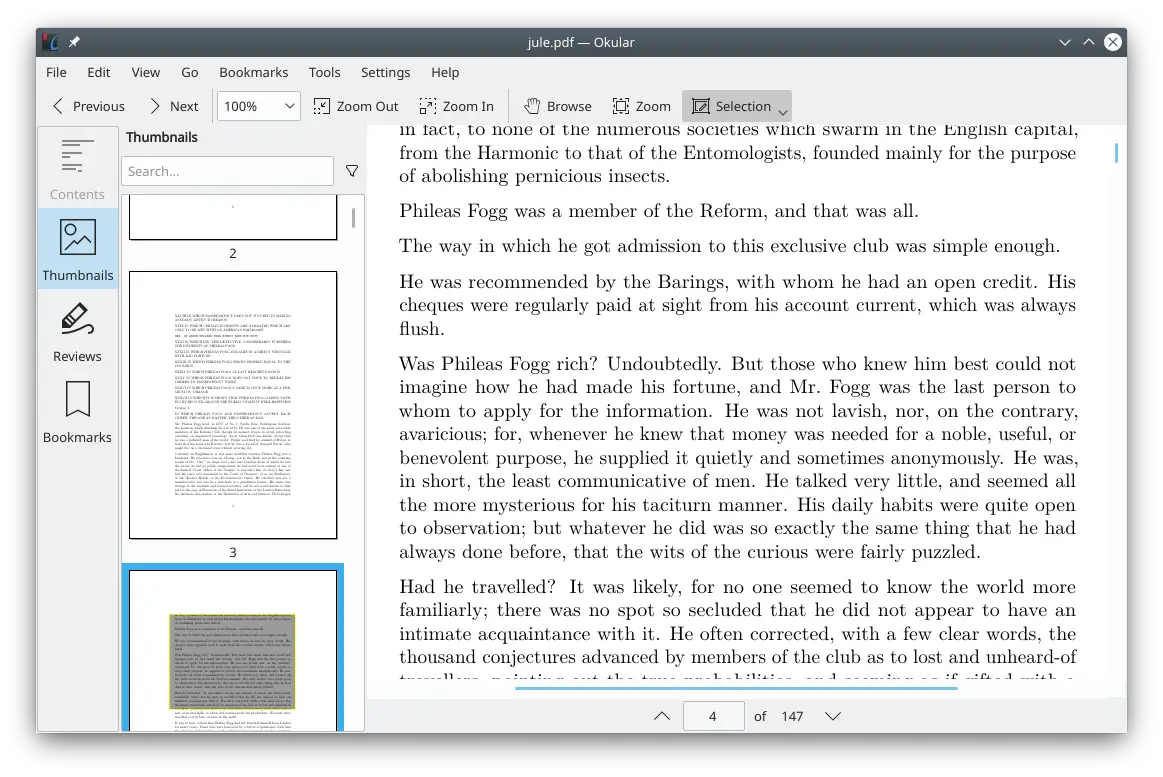 In Tabbed Review Tools, you will get the option like inline notes, pop-up notes, line drawing, freehand, stamp, highlighter, and other features.
So we can say that it is a pretty basic PDF editor but it can be useful.
2) Scribus
Scribus is a page layout program, licensed as free software, created for the design of publications. However, it has a module that allows us to open and edit PDF files.
Once you have opened the PDF file, you can modify it with the program's own tools. That is, you can highlight, annotate and even add elements.
3) Sejda PDF
Now we have a professional tool that will allow us to edit and work with PDF files. Sejda PDF is a tool that has a free version with daily limits and a professional version without any limits.
Some of the things we can do with Sejda are:
Merge files into one PDF
Split PDF files
Convert PDF files to Office and image formats
And much more. It has clients for Windows, macOS, and of course Linux.
You can download it from the application's website.
4) Qoppa PDF Studio
Qoppa PDF Studio is the commercial PDF editor provided by Qoppa software and has all the basic editing functions. You can easily create, edit and review a PDF file.
As with Sejda, Qoppa has a free version that we can use for a limited time and a premium version with many more editing options.
It is a great option for editing PDF documents but at a professional level.
5) Inkscape
Inkscape is an impressive vector graphics program, many professional graphic designers around the world use this software regularly. It can also edit and import your PDF files. Therefore, it can work well as a Linux PDF editor.
In Inkscape, we have design tools available that we can add to the PDF. Unfortunately, the software only imports one page at a time.
Bonus: PDFescape
PDFescape is a free, online PDF reader, editor, form filler, & form designer. So we can also use it on Linux through a web browser.
Completely online, PDFescape requires no more than a modern internet browser and an active internet connection.
Some of the things we can do with PDFescape are:
Edit PDF Files
Create New PDF Forms
View PDF Files
Annotate PDF Documents
Fill Out PDF Forms
But we are limited to PDF files of no more than 10MB in size and 100 pages. Although it may fall short it is actually quite useful and can get us out of a tight spot.
Conclusion
PDF Editors are very useful in administrative situations but also while studying. On Linux, we don't have as many options like Windows or macOS, but we can always find professional or even web options.
We want to hear from you, what more applications do you know? leave us a comment and share this post.