On Linux, we already have a great application to edit the metadata of an Audio file. Today, we will talk about Tagger, which is a New GTK4 Music Tag Editor for Linux.
So, what it is?
According to Tagger's GitHub profile:
Tagger is an easy-to-use music tag (metadata) editor.
It's that simple. Tagger has a graphical interface created in GTK 4 that looks very modern, but above all is easy to use.
Some main features of this program are:
Edit tags and album art of multiple files, even across subfolders, all at once.
Support for multiple music file types (mp3, ogg, flac, wma, and wav)
Convert filenames to tags and tags to filenames with ease
Easily download tag data from the internet with the click of a button (powered by libmusicbrainz5)
So as you can see, it is simple, but it fulfills its purpose very well.
Install Tagger on Linux
Tagger has only one official installation method, and that is through Flatpak.
So in the case of Debian, you have to install Flatpakhttps://www.imaginelinux.com/rpm-fusion-repositories/ using the official repositories of the distribution.
sudo apt install flatpak
But in the case of Ubuntu, Linux Mint, Elementary OS and any derivative of these, you have to add a PPA repository to have recent versions.
Therefore, add the repository, refresh APT and install Flatpak
sudo add-apt-repository ppa:flatpak/stable
sudo apt update
sudo apt install flatpak
If you are using Arch Linux, Manjaro, Arco Linux and any derivative then run
sudo pacman -S flatpak
If you already have Fedora or CentOS with GNOME, then Flatpak is already installed, but in case you don't, you can do it with the following command
sudo dnf install flatpak
For OpenSUSE, you have to execute the following command
sudo zypper in flatpak
The next step is to add the Flathub repository to the system:
flatpak remote-add --if-not-exists flathub https://flathub.org/repo/flathub.flatpakrepo
Then, you have to install Tagger with the following command:
flatpak install flathub org.nickvision.tagger
When the process is finished, you will be able to run it from the main menu of the application.
The Tagger interface
Tagger is an application created with GTK 4 technology. This makes it easy to use, but with a modern look and feel.
As soon as you start it from the main menu, you can see this screen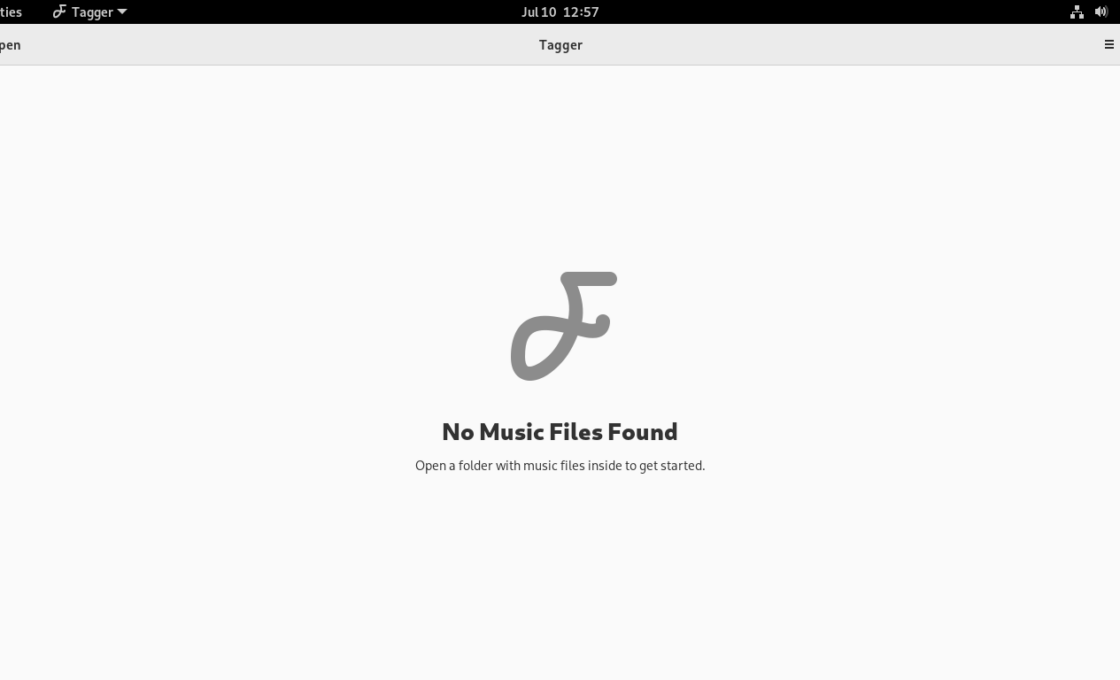 Just add an audio folder and in the right panel you will have all the modification options.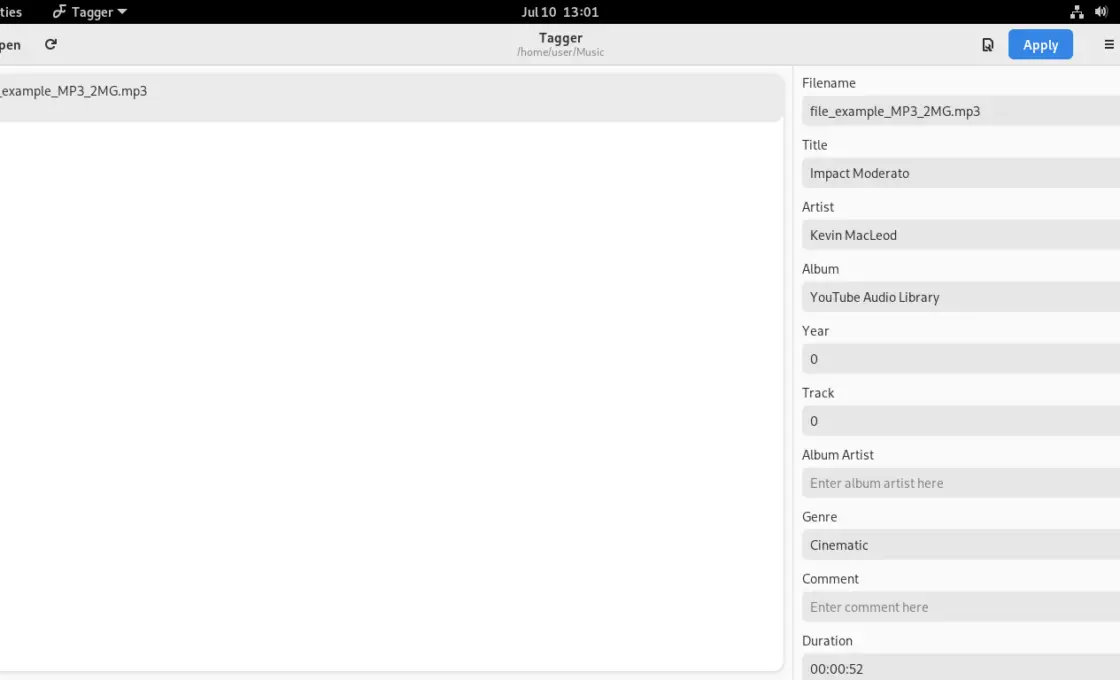 Of course, you can modify multiple tracks simultaneously.
Also, you can check the preferences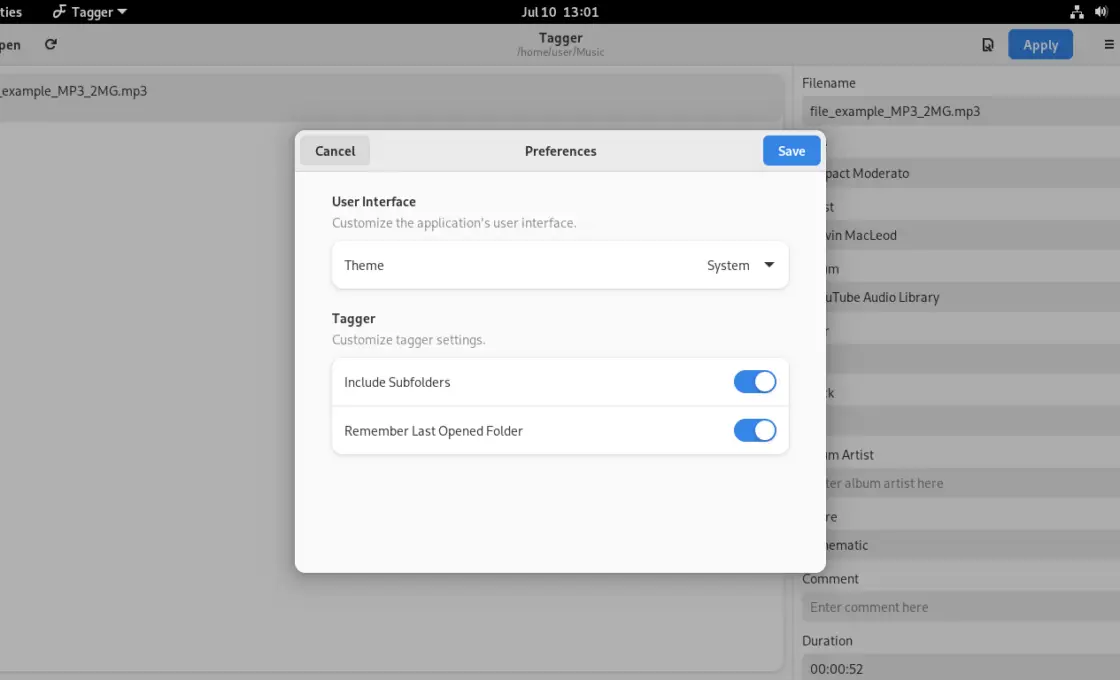 Remove Tagger on Linux
As the installation method was via Flatpak, you can uninstall it with the same method. In this case, just run.
flatpak uninstall flathub org.nickvision.tagger
Now you won't have any Tagger on your computer.
Conclusion
Tagger is an interesting application for working with audio files. Although the metadata for many people go unnoticed, the truth is that it adds a layer of professionalism and seriousness to the files.
I hope you liked this post and help us to share it.