One of the most common myths surrounding Linux is that it is difficult to use. But this is no longer true, today many Linux distributions are quite simple to use and where it is not necessary to know how to use the terminal to use it. On the other hand, there is the myth that Linux is a very ugly system. And this, although on some occasions it can be true, the truth is that thanks to the themes, it is possible to customize any Linux distribution. So in this post, we bring you the 15 best GTK themes in Linux.
Customization in Linux thanks to GTK themes
Thanks to the modular design of Linux, several different desktop environments are possible. Of the most popular desktops, there are those based on GTK.
GTK is a graphics library that was initially used to create the Gimp's graphical interface. With GTK many applications are made for Linux, but also complete desktop environments.
Desktop environments are an essential part of a Linux distribution since they are the graphical interface of it. But it's not only limited to that, but it also incorporates many programs that integrate with it and form what we see when using, for example, Ubuntu.
Desktop environments made with GTK are mostly within Linux. This includes the important GNOME, MATE, Cinnamon or XFCE which are some of the flavors of Ubuntu.
By default, these desktop environments look nice, but they can always be improved by adding some GTK themes.
As expected, these GTK themes greatly modify the appearance of the environment. It is even possible to imitate the graphical interface of other operating systems thanks to these themes.
If you are one of those people who like to modify the appearance of their operating system, here are the 3 best GTK themes for you to enjoy.
Note: We will tell you the best themes for Linux but in no specific order.
The 15 best GTK themes for Linux
These GTK themes can be used in distributions such as Ubuntu, Linux Mint and Fedora. Or in anyone that uses a GTK desktop environment.
So, before we start I want to clarify that there are many beautiful GTK themes. And in the end, it's a matter of feeling.
1.- Vimix GTK Theme
We start with this great theme that will make your desktop look modern, nimble and elegant.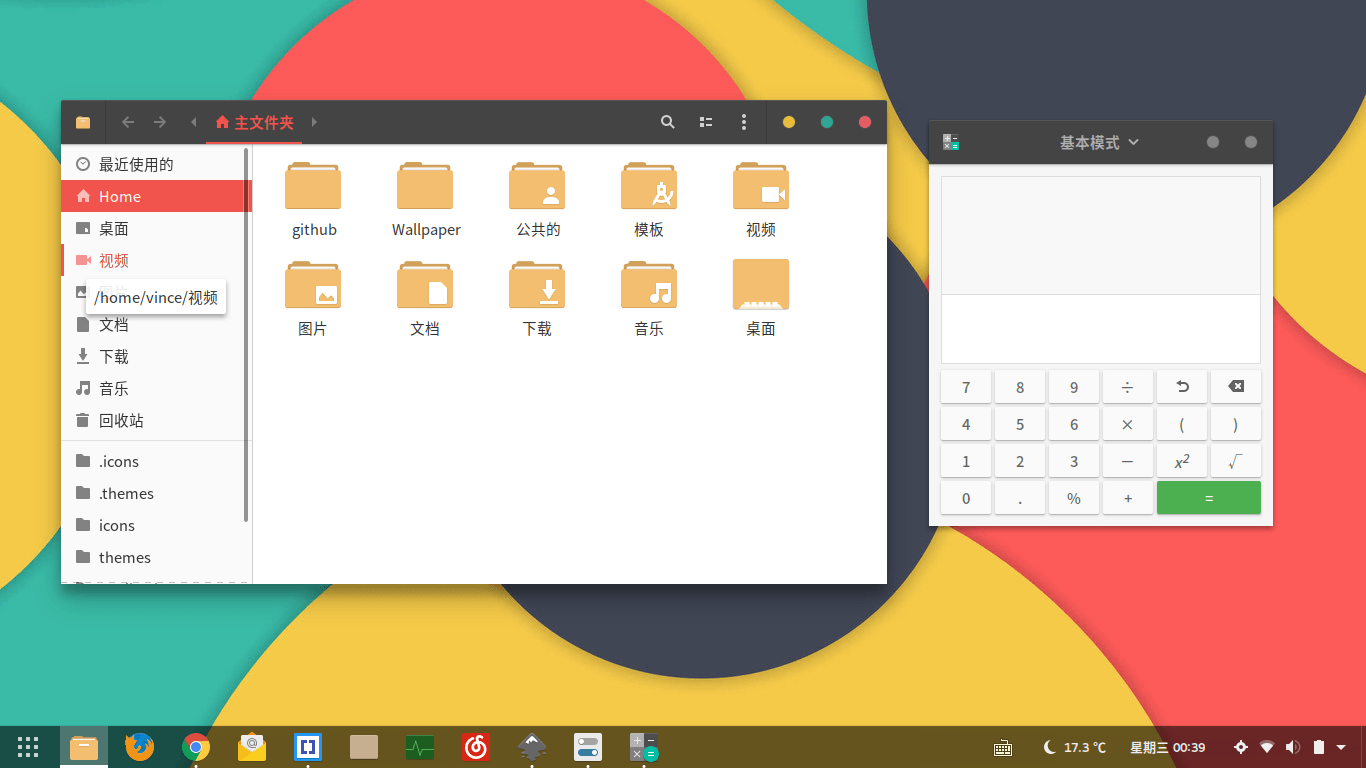 Based on the gtk nana-4 theme, this theme is compatible with GNOME, mate, XCFE and other GTK environments more. Therefore, you can install it on Ubuntu or Linux Mint and give your system a makeover.
It stands out for being a flat style theme. That is to say, flat colors that are very sober and give this elegant touch to the system.
Also, it has a dark version that is quite accomplished. So you can work on your system at night without any problem.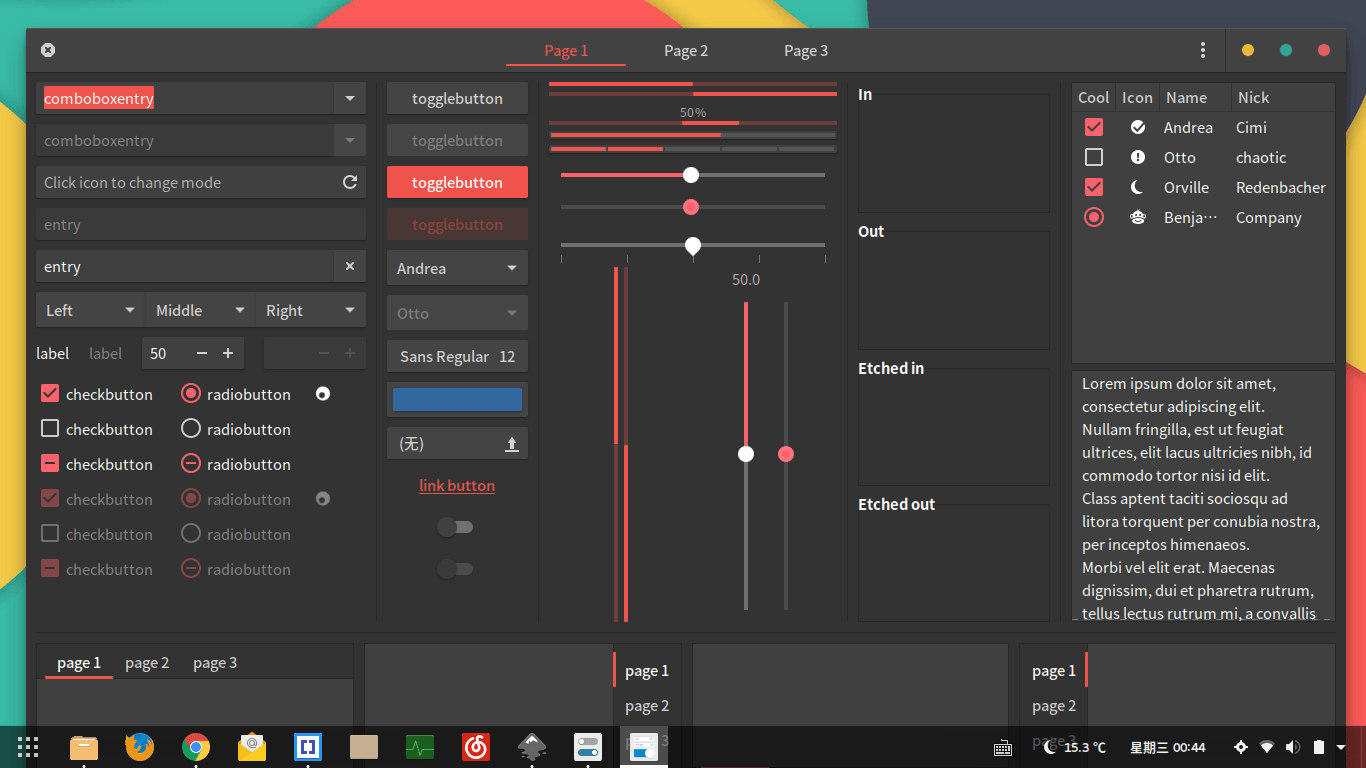 For it to work properly, it requires some dependencies that must be met. In the case of Ubuntu, Linux Mint and Debian, open a terminal and run:
:~$ sudo apt-get install gtk2-engines-murrine gtk2-engines-pixbuf
You can then download it and check out more information from the Github website.
2.- PopOS Remix Light GTK theme
PopOS is an operating system that comes from the hand of System76. This American company that sells very good computers with Linux pre-installed.
Thanks to them, we get this GTK theme inspired by another great one like Adapta.
With the Pop theme, we also have a flat theme but with an even better look. This denotes the great work that developers do in providing solid work.
However, this is one of the advantages of open source. You can always improve and receive collaborations or forks.
Well, there is a theme called Pop-remix-light that gives us a light version of the previous theme. Making it more alive and more eye-catching for many.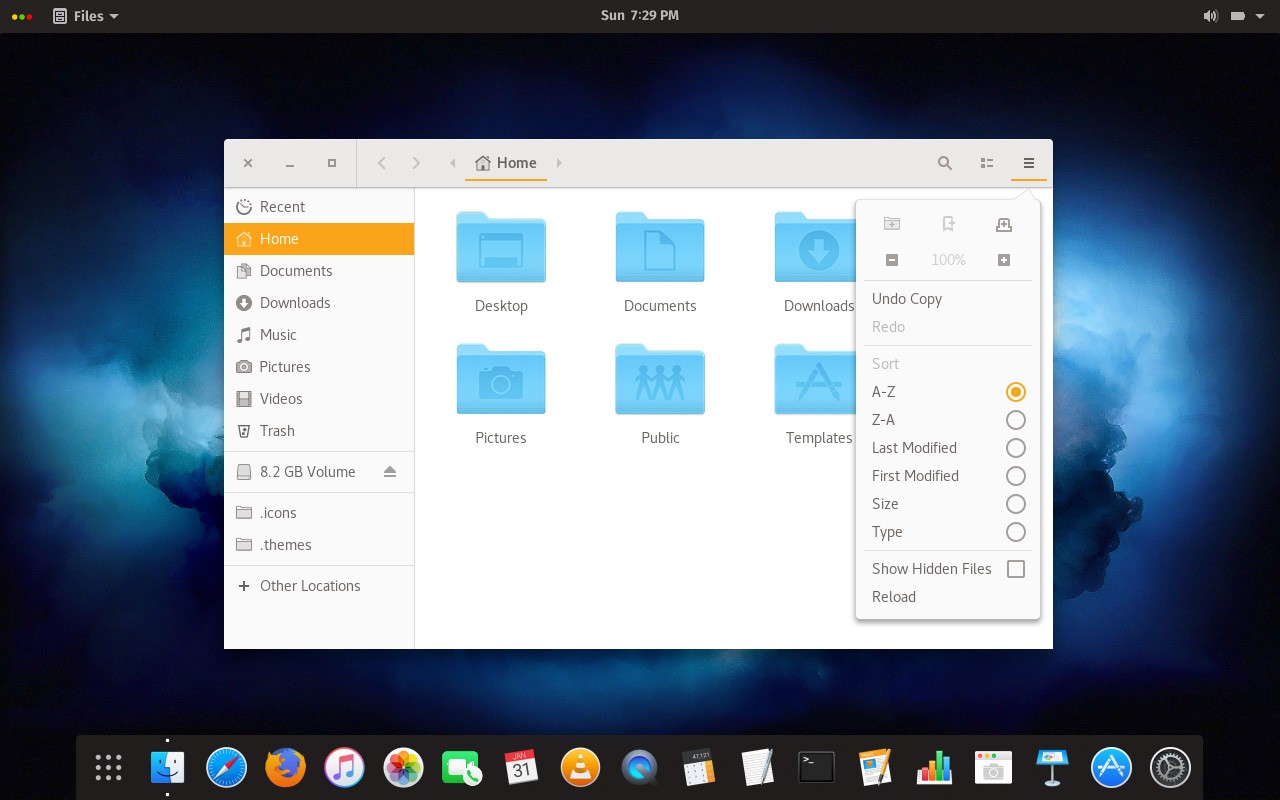 As you can see in the picture, it looks pretty good and is one of my favorites.
To install it, just follow the instructions given by the creator on the Gnome-look page.
3.- Ant GTK theme
We closed this top 3 with Ant.
The GTK Ant theme combines the best of Flat with a more avant-garde design that makes it quite pleasing to the eye.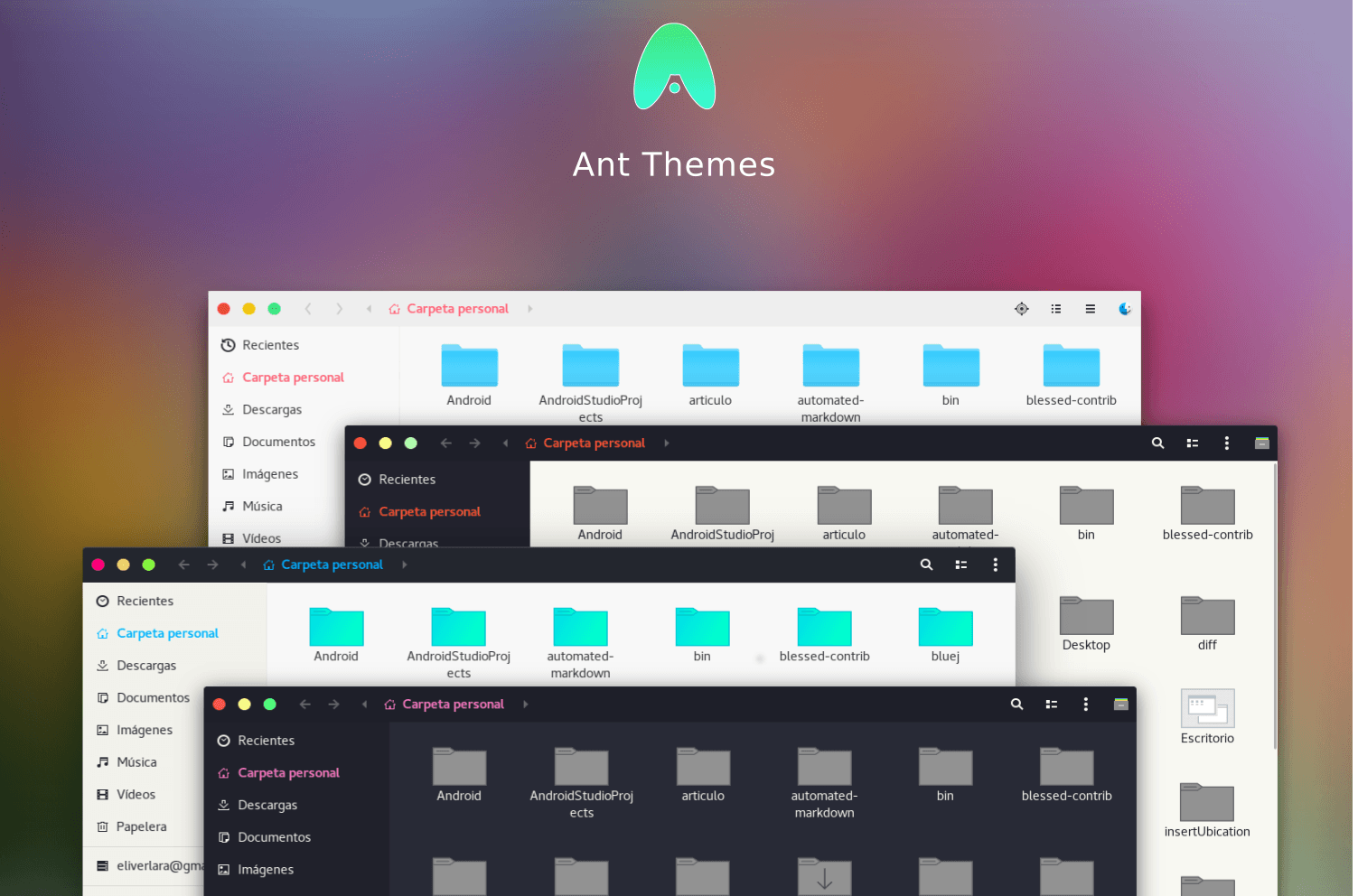 It has Light and Dark versions so you can choose the one you want. Besides if you want the window buttons in the macOS style.
The installation is quite simple, just download the theme and move it to the ~/.themes folder and change the theme through the system settings.
4.- Catalina GTK theme
One thing that Linux has is the incredible ability to customize. This means that there can even be GTK themes that mimic the appearance of other operating systems.
In the case of GTK, there is a theme that greatly imitates the appearance of Catalina macOS. It is called Catalina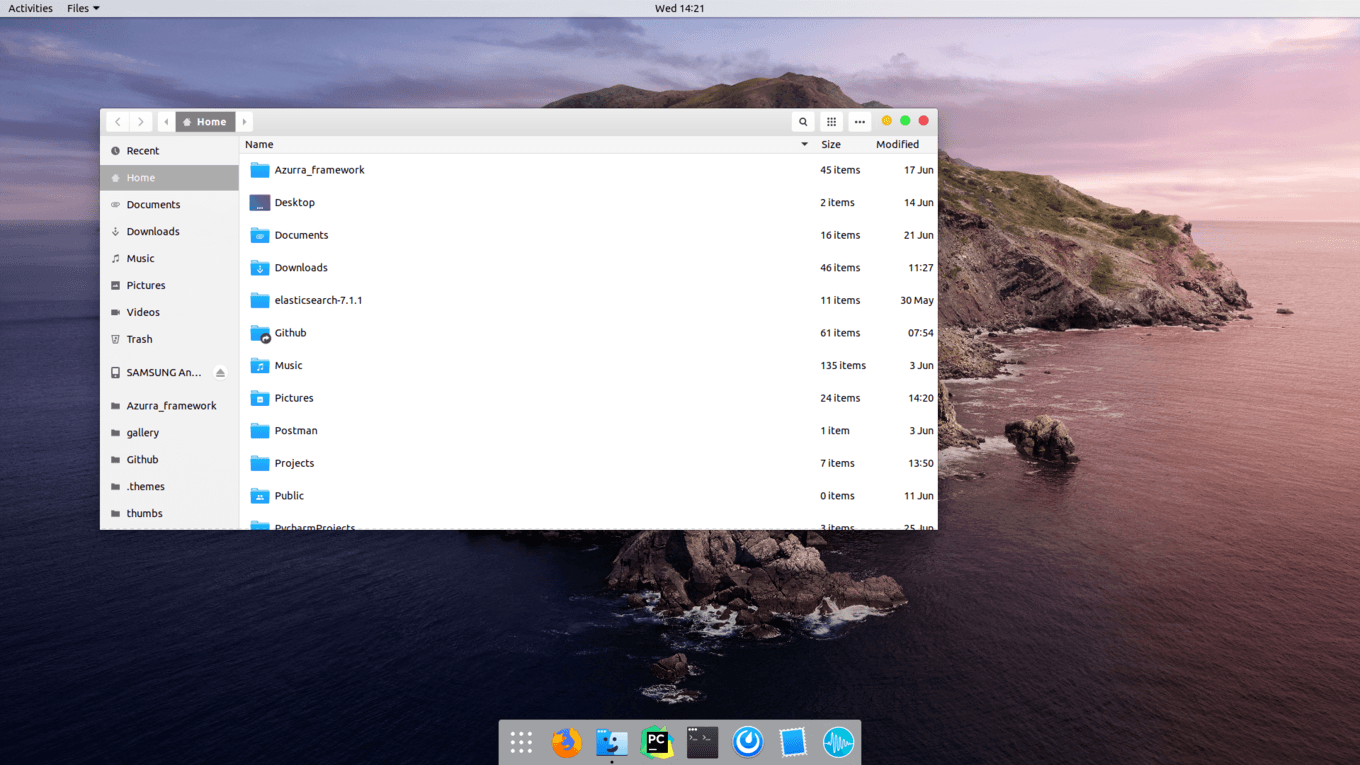 This impressive theme will make your Ubuntu or Linux look like an Apple system. Of course, this theme is not everything, there is a missing icon theme but that is another matter.
It is a theme that will make you think that using macOS. Besides being as usual, very nice to look at.
5.- Windows 10 GTK Theme for Linux
But there is also one that imitates Windows 10. We are talking about Windows 10 Theme for Linux which is a GTK theme.
So you can use it in Ubuntu or Linux Mint.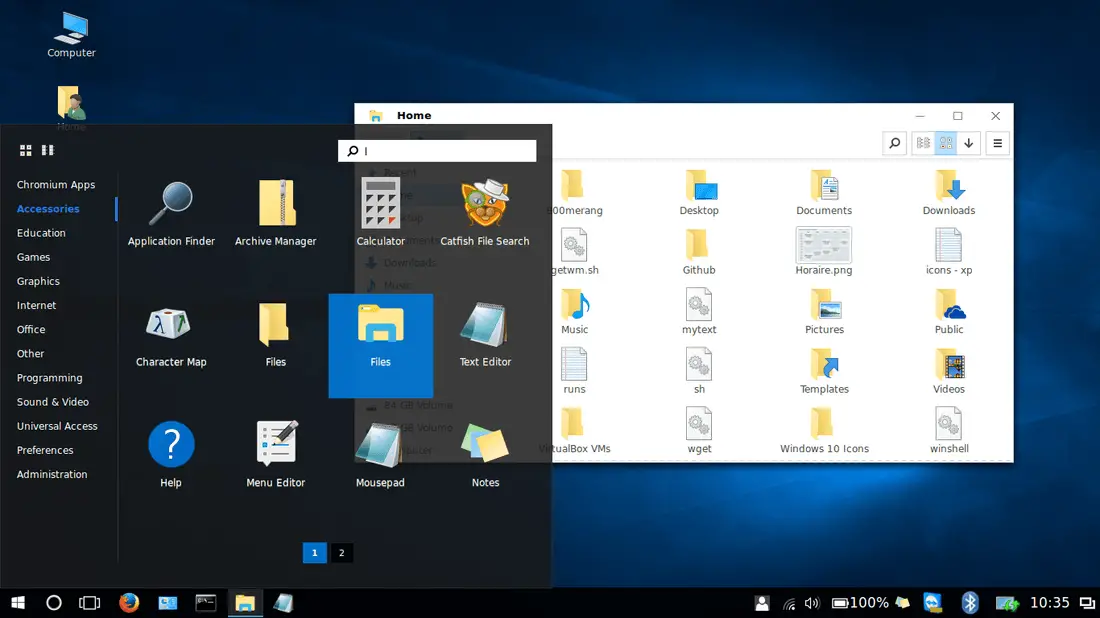 As you can see in the picture, it's also a pretty accomplished theme. The best thing about it is that you can use it without license problems.
On the other hand, I remind you that for the theme to be like in the image the icon themes are missing.
The installation instructions are on the project's Github website.
6.- WhiteSur GTK theme
Another theme that comes to be inspired by macOS is WhiteSur, the difference with the previous one is that in this one we find a more refined and updated touch.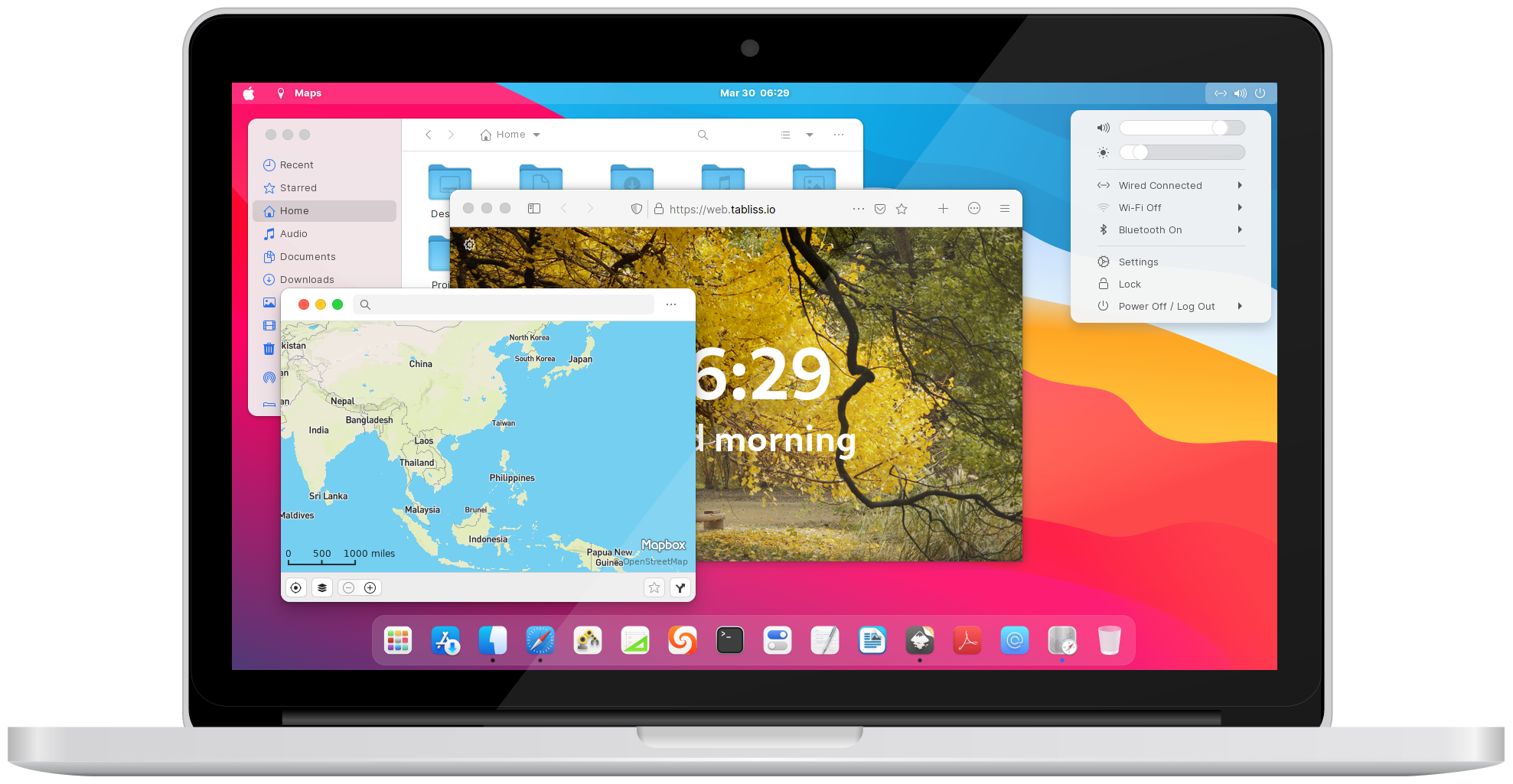 You will also find more customization options. For example, you can modify the appearance of Nautilus or the color of the controls.
It also includes a Firefox theme to help give consistency to the whole system.
In short, one of the most sought after by those who admire the graphical interface of macOS.
7.- Orchis Theme
Material Design is still widely used on Linux. For this, Orchis presents itself as an important option.
Orchis is a Material Design theme for GNOME/GTK based desktop environments. Based on nana-4 — materia-theme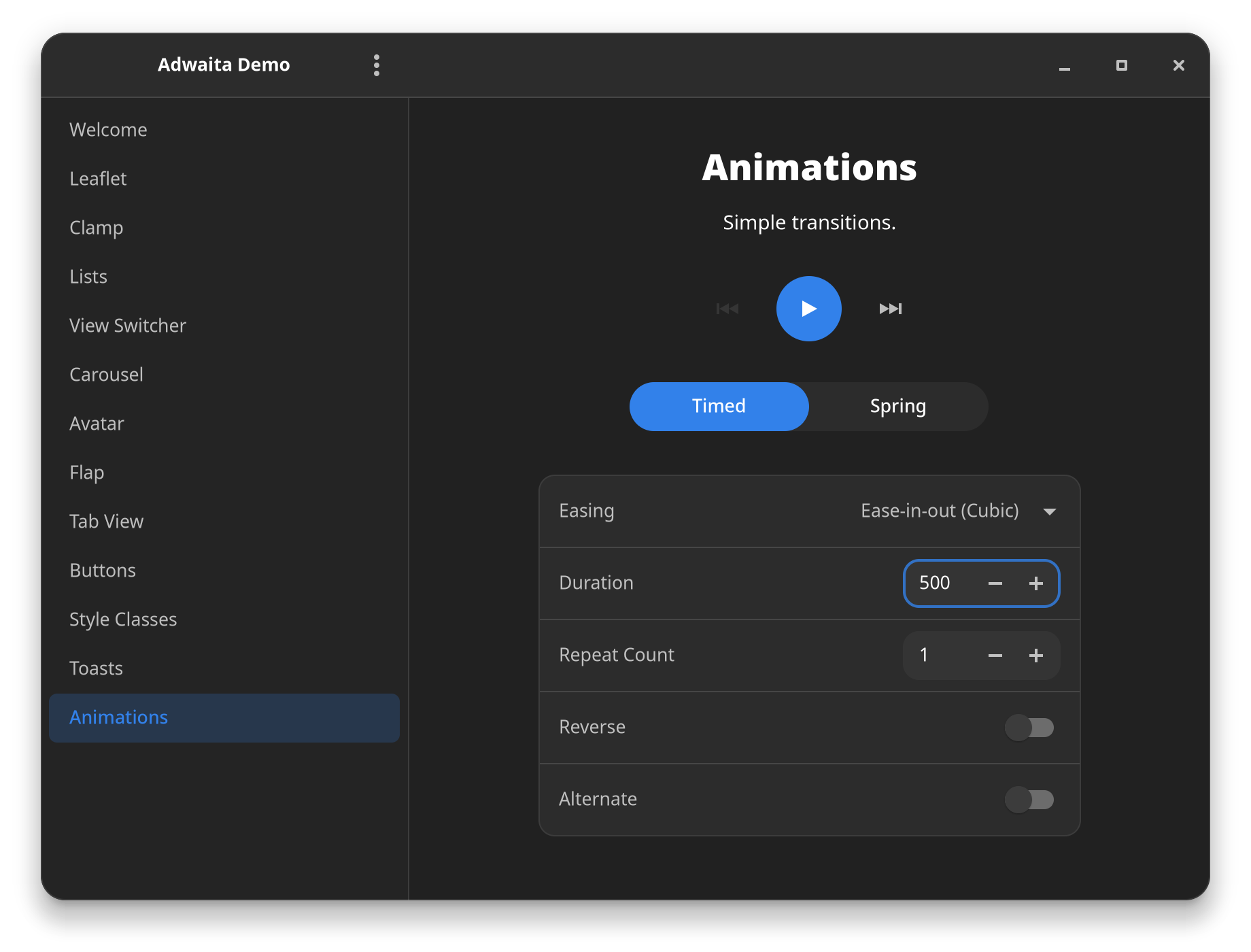 One of Orchis' strengths is that it relies on several GTK engines, which makes it very versatile.
As with the previous theme, you can get customizations of the theme for Firefox, for folders and for controls.
Elegant, simple and vibrant might be the right words for this theme.
8.- Colloid Theme
If you like dark themes, Colloid may be one of the best things you can find.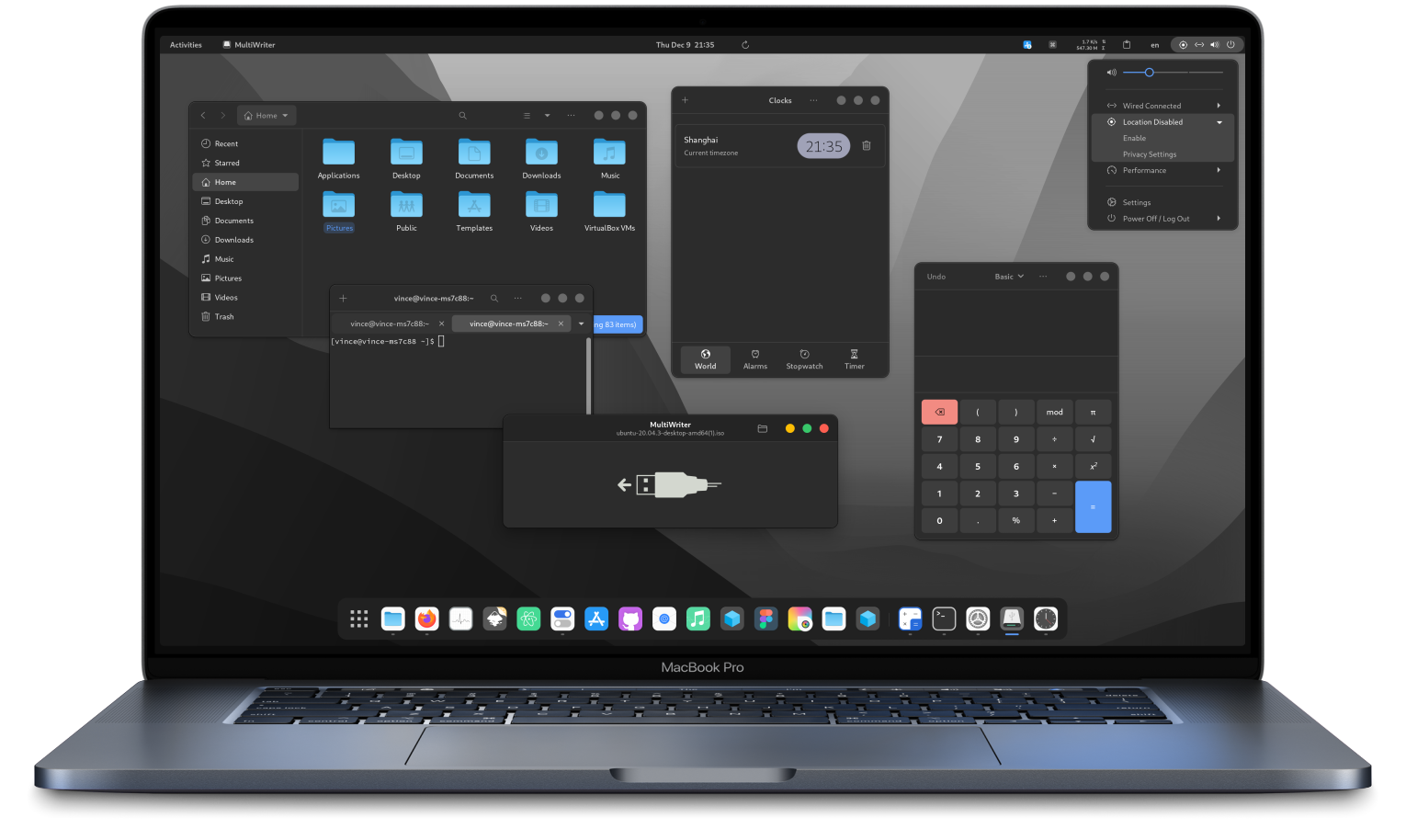 Colloid is elegant and sober, but it is still very lively because with its tweaks, you can adjust the dark color to a more intense or Dracula style. You can even modify the window buttons to something more classic.
This theme also includes a customization for Firefox in the same minimalist line, so it takes care of the integration.
Colloid is one of the favorite by users, so you can take a look at it.
9.- Gruvbox GTK theme
Although the color combination of Gruvbox may be crazy, the truth is that the result is an impeccable and stunning theme.
From the technical perspective, currently supports GTK, Gnome, Cinnamon, XFCE, Unity, Plank, and Icons. So, it is very likely that there are no integration problems with your system.
Gruvbox is another theme of Material Design type but not boring, but its dark colors allow a better workflow without losing elegance in the system.
10.- Nord GTK Theme
With a choice of colors reminiscent of the Arctic Ocean thanks to its shades of gray, Nord is the ideal combination of elegance and personality.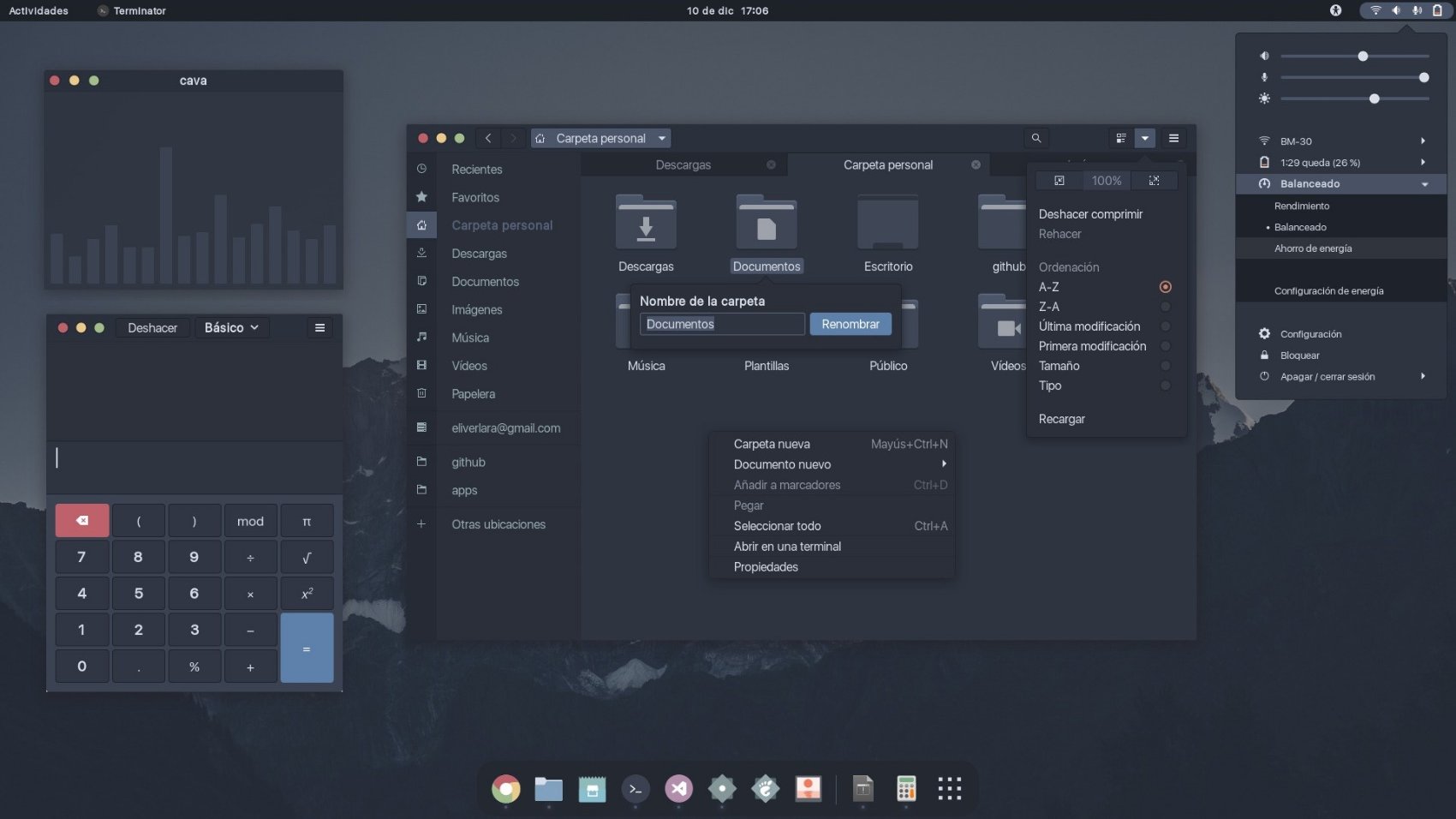 Nord has been created thanks to the incredible Nord color palette, so the result is beautiful and very pleasing to the eye.
Therefore, Nord is ideal for those users who like dark themes without being too invasive.
11.- Fluent GTK Theme
Fluent is a design theme for GNOME/GTK based desktop environments.
The main difference of Fluent with others is that it combines very bluish colors with a dark transparent that makes it very elegant.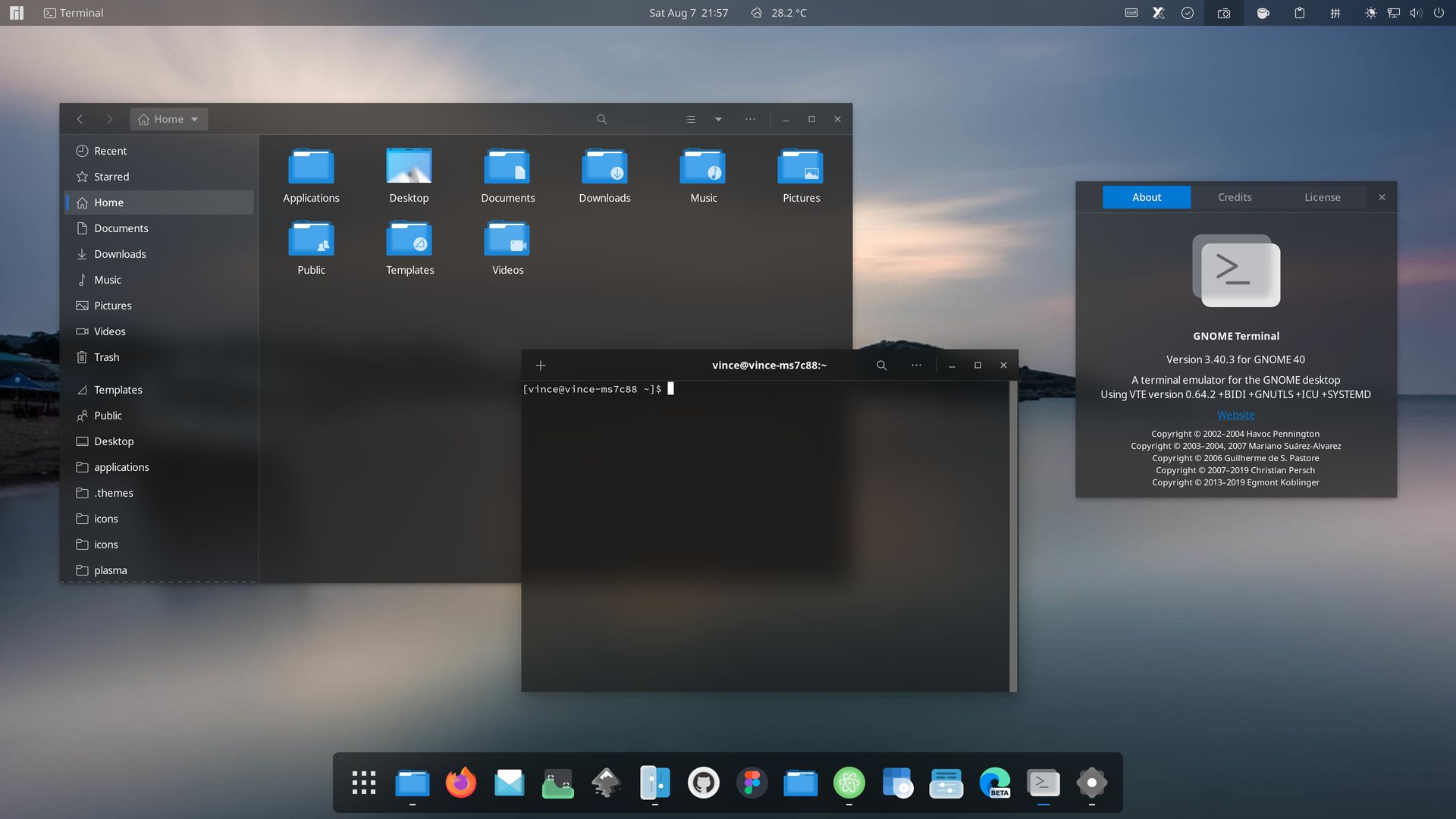 As expected, Fluent is quite flexible, and you can configure different colors and tweaks to enhance the personality of the theme.
The installation instructions are in their GitHub profile, as well as the necessary dependencies.
12.- Adapta Theme
Although a Linux veteran, Adapta is still incredibly popular because it is simply a well-made GTK Theme.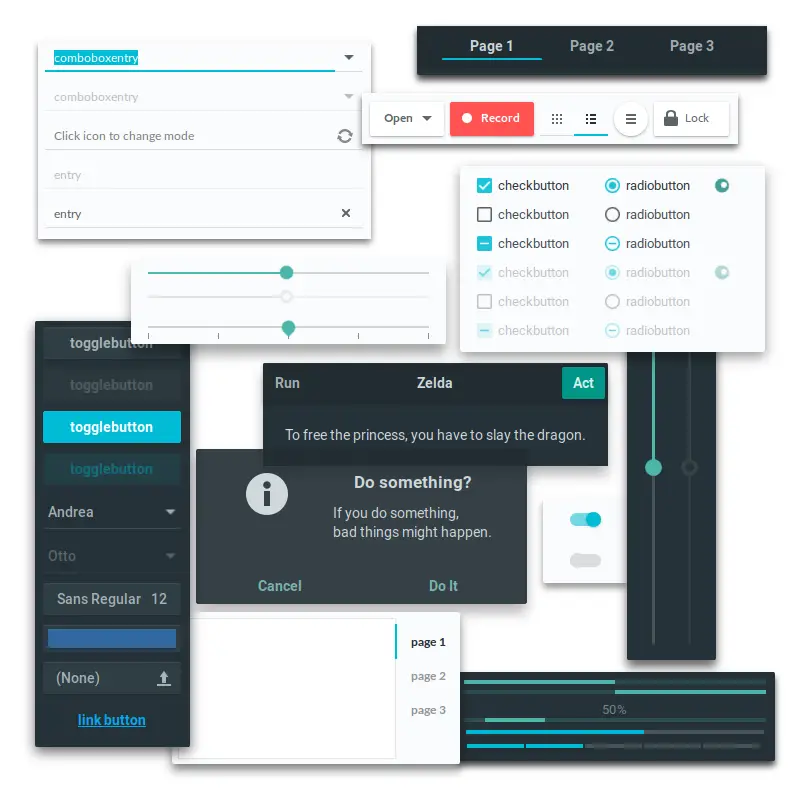 One of the reasons why Adapta is a reference is because it is very flexible and adaptable to various systems, environments, and situations.
13.- Graphite GTK Theme
Graphite is a peculiar theme because it has a quite different design from what I have shown you. However, it is still a very complete and important theme to consider.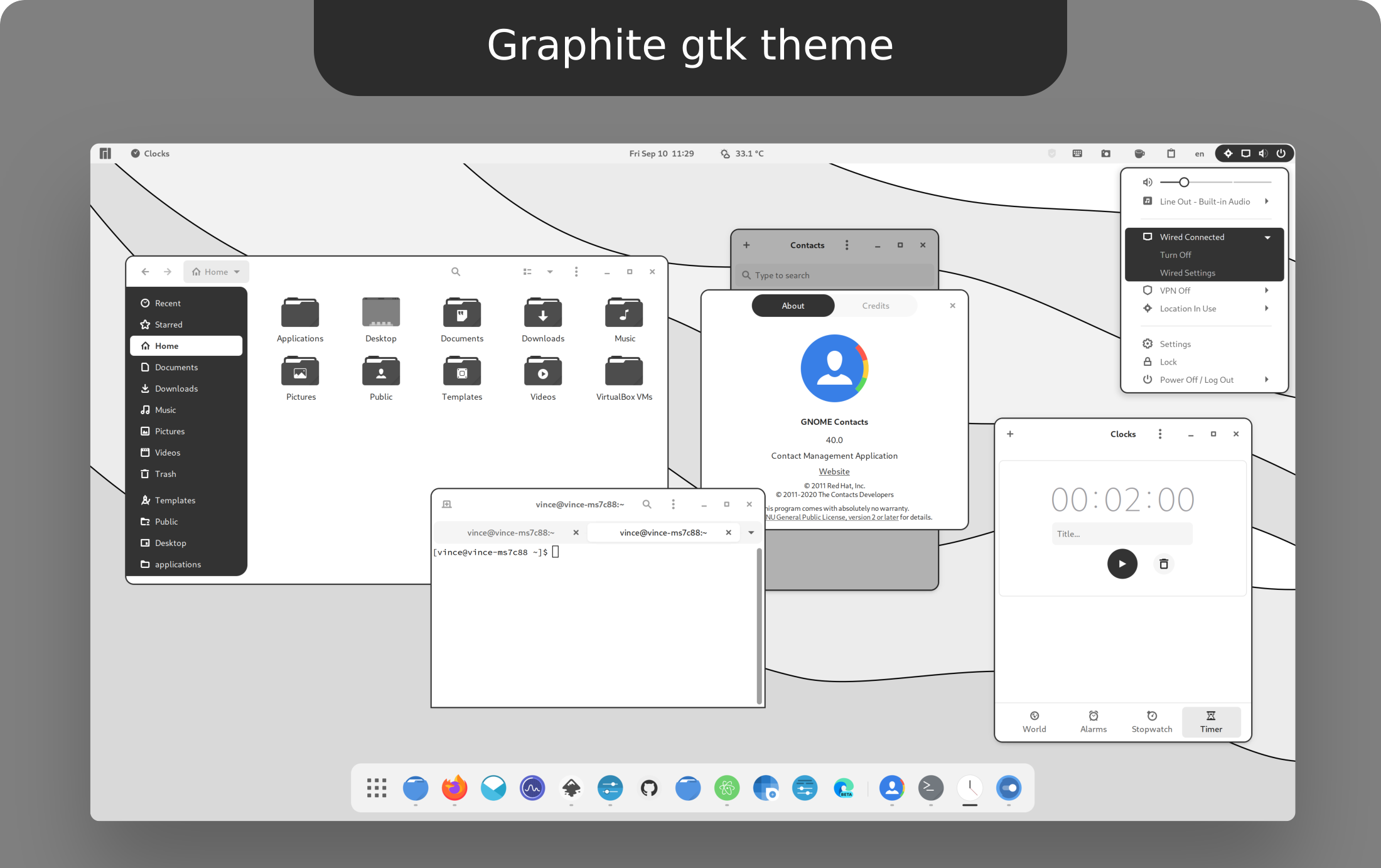 This theme presents us with two variants, a light one for daytime work and a dark one for those who like a more discreet environment.
Similarly, Graphite is highly configurable, and it is possible to customize it even more than it presents us.
14.- Skeuos Theme
Skeuos is a vibrant GTK theme. And it is said vibrant because it has many possible combinations to make it unique in your system. That's why it is peculiar because it allows you to choose yourself the color variant to generate the theme and install it.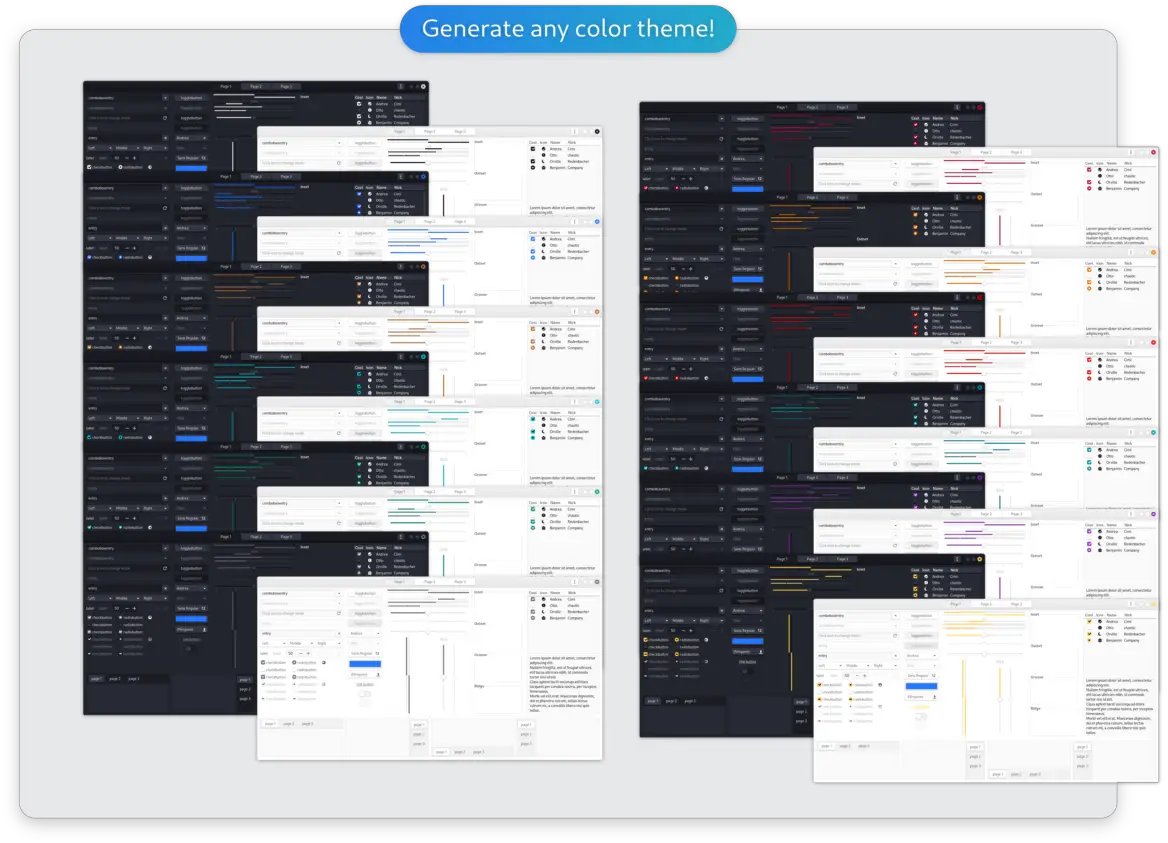 Another important thing is that it supports several different desktop environments such as Cinnamon, XFCE and GNOME Shell.
So, it is worth a try.
15.- Ultimate Maia
As its name suggests, Ultimate is intended to be the ultimate solution for users who want to use dark themes on their systems.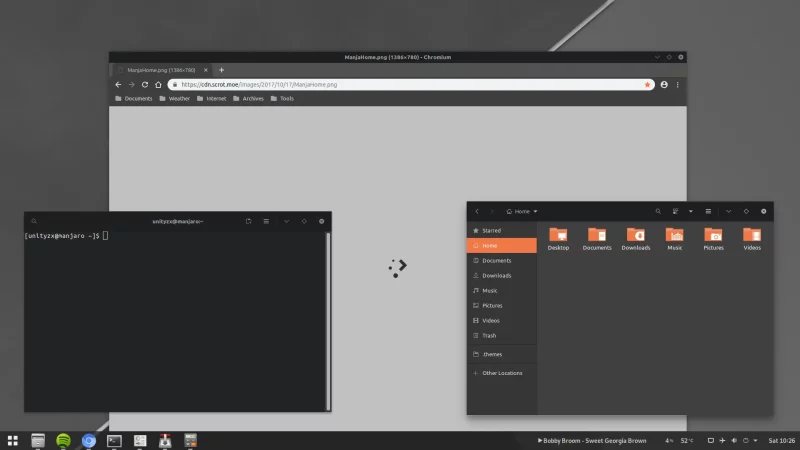 Although it is less flexible, the reality is that the good work is noticeable and makes it one of the favorites of the community.
Conclusion
Having a custom operating system makes us feel more identified with it. While it is true that the default appearance of Linux is quite good and has improved over the years, it is also true that many designers have created their themes that further enhance this appearance.
So it's time to dispel the myth that Linux is ugly. It could be as beautiful as any operating system. And I proved that to you today.
So, what do you think about these GTK themes? do you like them? have you used them?