No system is invulnerable to hacker or virus attacks, but it is true that Linux is more secure than other operating systems such as Windows. One of the reasons is the lower market share of this.
And another, the operation of Linux itself is more secure, for example, a special privilege system makes that only the root user can do many tasks than a regular user.
However, despite all these advantages, in enterprise environments, the use of antivirus solutions is often considered. Mostly to prevent the spread of viruses over the network. Besides, of course, to protect essential system files and data.
Although on the desktop is not typically, use antivirus if it is more than advisable to do so on servers prepared for the sensitivity of the data to handle. So if you are thinking about one for your distribution, here are the 8 best antiviruses for Linux.
Best antivirus for Linux
Before we start, we want to clarify that I will not name the antivirus according to their quality. That is to say, this order is not specific, and you can take advantage of them.
1.- ClamAV
ClamAV is a free and open-source antivirus that has a detection rate of almost 100% because they are constantly updating its signatures searching for viruses.
Being community-based is one of the reasons why ClamAV is in almost all software distribution repositories. And besides this, with very updated virus signatures.
ClamAV is a powerful command line antivirus scanner, which makes it flexible for scripts and configurations and on servers and groups of systems.
However, if you are a desktop user, you can install clamTK which is available on almost all Linux distributions from the official repositories of each distribution.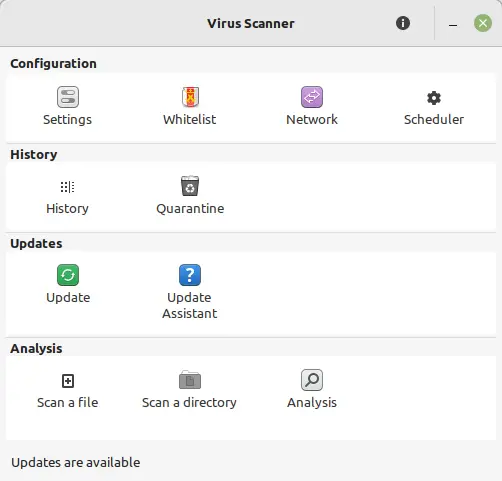 Powerful, open source, community, and with great support is one of the most used and popular options.
2.- Esset Antivirus
Esset is the company behind Nod32, one of the most recognized antiviruses on Windows.
With the aim of protecting against all types of malware, including viruses, ransomware, worms, and spyware, it is that it has created an optimized version for Linux.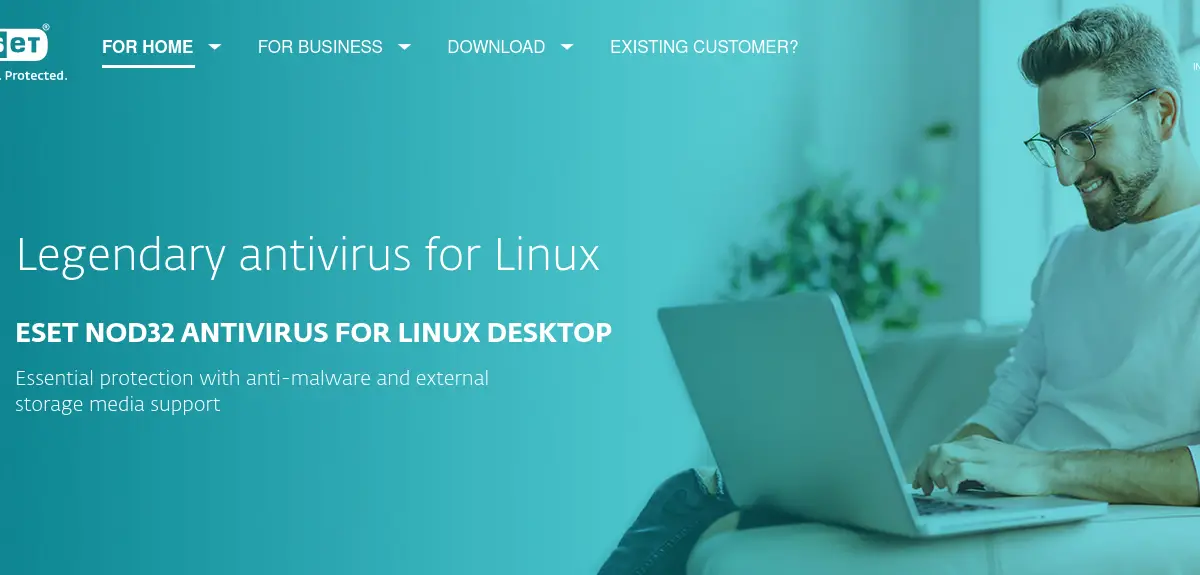 Esset promises that you can enjoy the full power of your computer because it is optimized to not consume too many resources and will allow you to use it without slowdowns.
3.- Firetools
According to the sitioweb of the tool itself
Firetools is the graphical user interface of Firejail security sandbox. It provides a sandbox launcher integrated with the system tray, sandbox editing, management and statistics.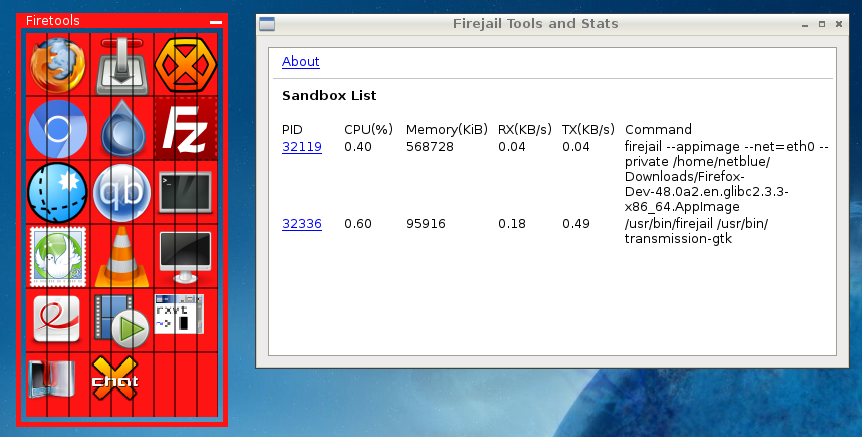 Although the main focus is on the desktop, the truth is that some professionals use it for testing and in some production environments.
Being community-based, it is open-source and very Linux-focused, so the support is ideal.
4.- Rootkit Hunter
Rootkits are one of the most difficult pieces of malware to detect, and they are also the most dangerous. That is why Rootkit Hunter is a tool to consider.
Simply put, Rootkit Hunter scans system files for unusual behavior. Although it is elementary in operation, it is also super effective in locating new rootkits that are constantly adapting to evade the latest antivirus directories.
As you can imagine, Rootkit Hunter is open source and has a strong Linux focus.
5.- Comodo Antivirus
With the promise that the Linux version is just as efficient as the Windows version, comes Comodo for Linux.
Comodo Free Antivirus comes equipped with impressive security features. Thanks to this, it is considered one of the best free options you can find on the market.

Some main features are:
Default Deny Protection
Auto Sandboxing
Prevention-based protection
Customized Protection
Cloud-based Antivirus
6.- Avast Antivirus
Avast, they tell us that although Linux servers are some of the most secure out there, it is never good to be careless in terms of security. That is why they offer a version dedicated to Linux distributions.

It offers professional support for major distributions such as Ubuntu, Debian and RHEL. So, your servers will be safe.
What does Avast offer? Well, view results of every malicious file detected on separate lines that show you clean files, files that could not be scanned, and files excluded from the scan. In addition to advanced protection for the entire server and thus prevent the spread of viruses on the network.
7.- F-Secure antivirus
F-Secure is an antivirus application available on the Linux operating system. As you might expect, it provides protection against Trojan and macro viruses.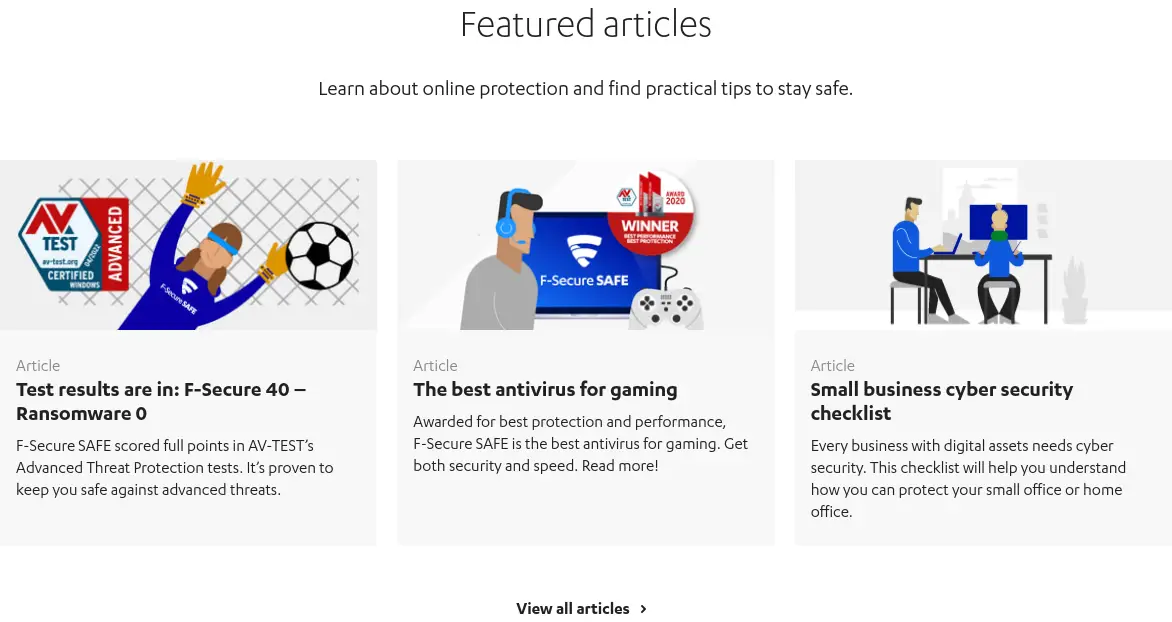 This tool can be installed on your Ubuntu Linux computer. Installation is a two-step process. First download and install a relatively small and generic downloader script.
8.- Panda Antivirus
Panda Antivirus is another well-known antivirus for Linux. It contains commercial support, but also a Linux version.

Thanks to Panda Cleanup, you can improve the speed and performance of your device. This makes Panda very efficient in managing computer resources.
Another important feature is that Panda includes a VPN. So even your connections will be protected.
Conclusion
On Linux, antivirus solutions, although not as well known, provide an extra layer of security that can be decisive in business situations. Among the open-source solutions, ClamAV is still the king for quality and support. Still, other companies are starting to give better support to Linux and this is reflected in Comodo and Avast.
I hope you liked this post and that it will help you to learn more about security and these applications for Linux. Share it!