Working with Linux on the desktop often requires tools that allow you to take screenshots. In mobile operating systems such as Android or iOS can be done quickly and easily. However, in Linux, we have tools a little more complete than allowing us to add flexibility to the process. So if you want to know about tools for taking and editing screenshots in Linux this post will help you with that.
Tools for taking and editing screenshots in Linux
1.- Shutter
Shutter is a feature-rich screenshot program. You can take a screenshot of a specific area, window, your whole screen, or even of a website – apply different effects to it, draw on it to highlight points, and then upload to an image hosting site, all within one window.
Also, Shutter is one of the most popular applications out there because it is quite easy to use and because it incorporates an image editor that does the job well.
In addition, Shutter is free software; you can redistribute it and/or modify it under the terms of the GNU General Public Licence as published by the Free Software Foundation.
Instructions for installation can be found on the Shutter website. Although if you use Ubuntu 20.04 you can install it using the Snap package.
sudo snap install shutter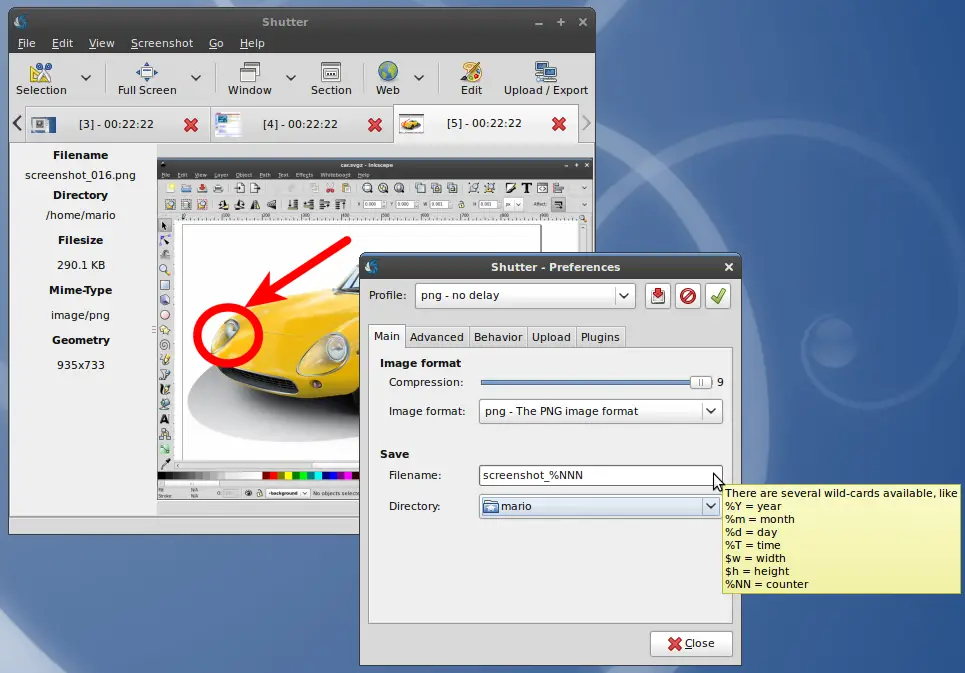 More info: Shutter Website, Shutter GitHub page.
2.- Flameshot
Flameshot is a powerful yet simple to use screenshot software.
It is quite configurable so it can be used through a GUI or from the terminal. This makes it compatible with many daily work systems even on servers.
Unlike Shutter, Flameshot is available on many Linux distributions from official repositories. It also has Flatpak, Snap, and APPImage packages.
However, it shares the source code license because much of it is released under the GPL. This means that you will have no problem using it in commercial situations.
Some features of the program are
Customizable appearance.
Easy to use.
In-app screenshot edition.
DBus interface.
Upload to Imgur.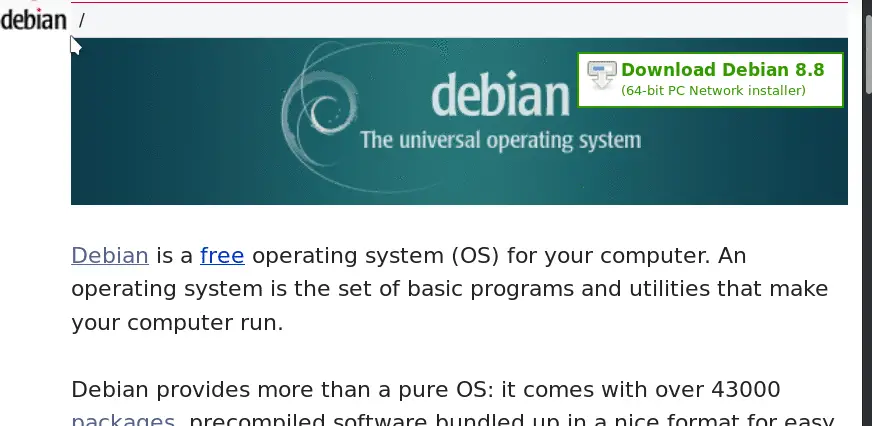 More info: Flameshot Github page
3.- Kazam
If there is one characteristic that defines Kazam above all others, it is simplicity. Through a fairly simple graphic interface, he achieves his dual purpose. On one hand, it's a great tool to record your desktop and on the other hand to make screenshots.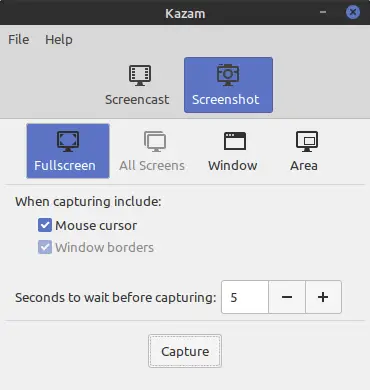 As you can see, Kazam's graphical interface is quite simple. Designed to be used by any user it is pleasing to the eye and to the point.
However, you can choose where to do the screenshot or if you prefer a full screen or a certain window.
Kazam is available on many Linux distributions from the official repositories. However, if you use Ubuntu / Linux Mint you can follow these instructions to get the latest version available.
sudo add-apt-repository ppa:sylvain-pineau/kazam
sudo apt-get update
sudo apt install kazam
And now you can use it without any problem.
More info: Sylvain Pineau PPA for Kazam
4.- GNOME Screenshot
By default, GNOME comes with a tool to make screenshots in Linux. So distributions that use this desktop environment will benefit from this built-in tool.
So in Ubuntu / Linux Mint / ElementaryOS just use the "PrtScr" key and automatically a screenshot will be taken.
But as this is probably not enough, it is better to run the GNOME Screenshot GUI from the main menu.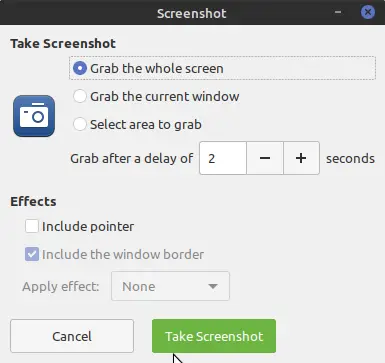 With this interface, you can make your screenshots of the entire screen, a window, or a specific area. You can also set a time delay or include the mouse pointer.
More info: GNOME Website, GNOME Screencast GitLab page.
5.- Spectacle: the KDE Plasma Tool
Just as GNOME has its tool for taking screenshots, so does KDE Plasma. In this case, we are talking about Spectacle.
Spectacle is a real wonder of application. It can capture images of the entire desktop, a single monitor, the currently active window, the window currently under the mouse, or a rectangular region of the screen.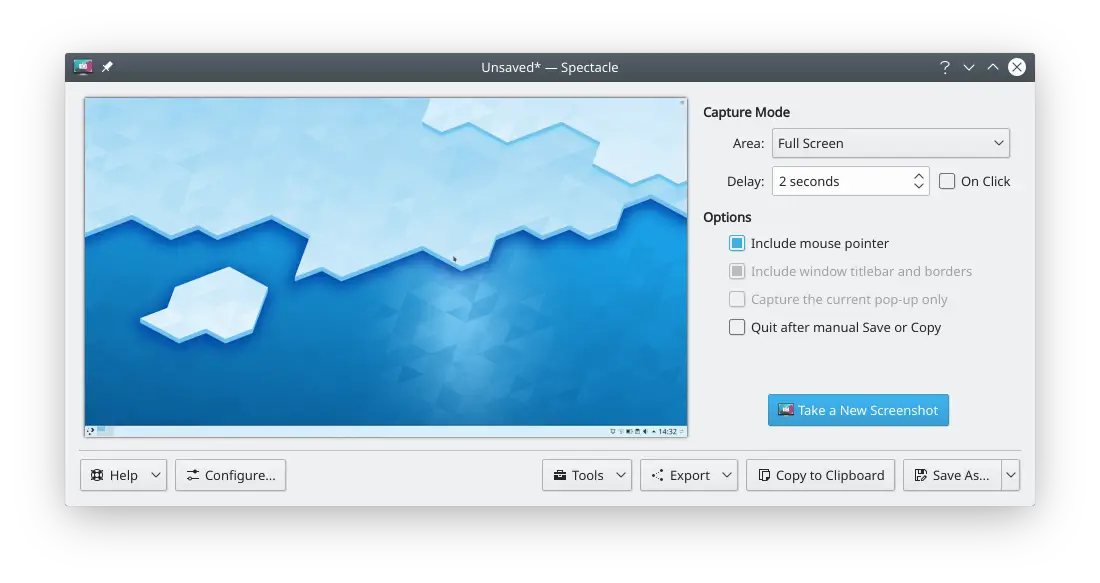 Some of the main characteristics of the application are the following:
You can capture the entire Desktop or the

Current Monitor

Capture Active Window

Capture Rectangular Region

Keyboard shortcuts for taking screenshots
In case you do not have Spectacle on your system, you can install it from the official repositories of your Linux distribution.
More info: Spectacle website
Conclusion
A process as simple as making a screenshot in Linux can be very useful at work or in the studio. While it is true that there are quite simple applications, there are others where there are more options to make the screenshot work as well as possible.
Although we have many options in Linux, here we have presented the best and most complete.
We hope this post will be useful to you.